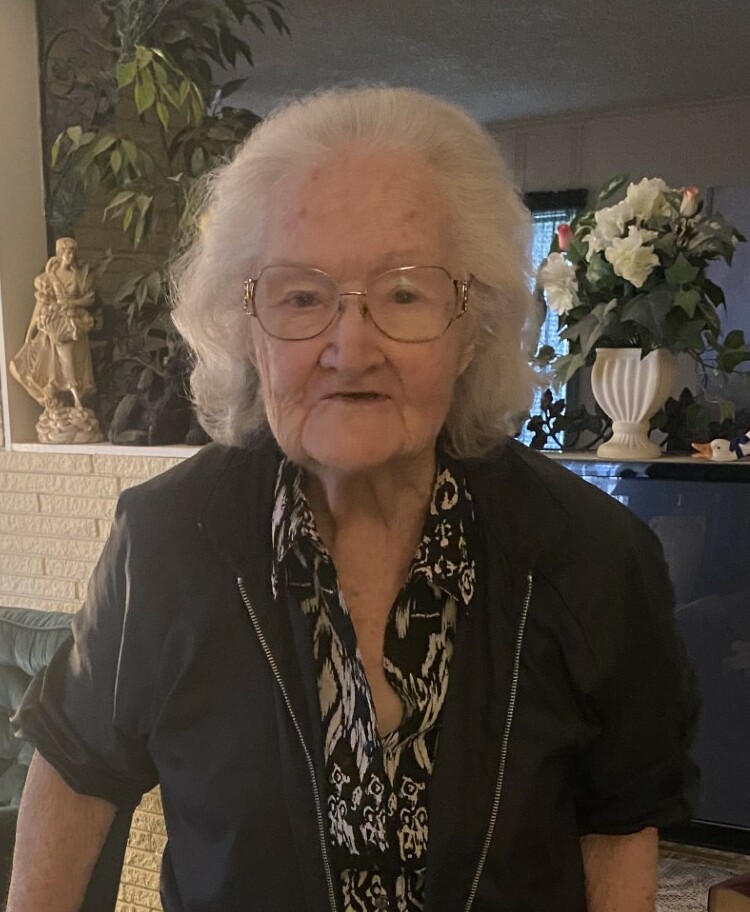 Lillie Bell Yanez
Lillie Bell Yanez, 98, passed away on Monday, May 22, 2023.
Visitation: 6:00 p.m. - 8:00 p.m. Thursday, May 25, at Thompson's Harveson & Cole Chapel, 4350 River Oaks Blvd., Fort Worth, TX 76114.
Graveside Service: 1:00 p.m. Friday, May 26, at Bluebonnet Hills Memorial Park, 5725 Colleyville Blvd., Colleyville, TX 76034.
In lieu of flowers, please make donations to Crosswalk Church 2601 Thomas Road, Haltom City, Texas 76117.
She was born on Sunday, March 1, 1925, in Childress, Texas, to Albert and Ellen Kennedy.
Lillie was preceded in death by her sons, Mike Clay, and Ronald Clay; stepdaughter, Carolyn Yanez; granddaughter, Cheryl; and grandson, Billy.
Survivors: Daughters, Diann Yanez, Brenda King, and Linda Wheeler; stepson, Richard Yanez; 6 grandchildren; and numerous great-grandchildren, great-great-grandchildren, and great-great-great-grandchildren.