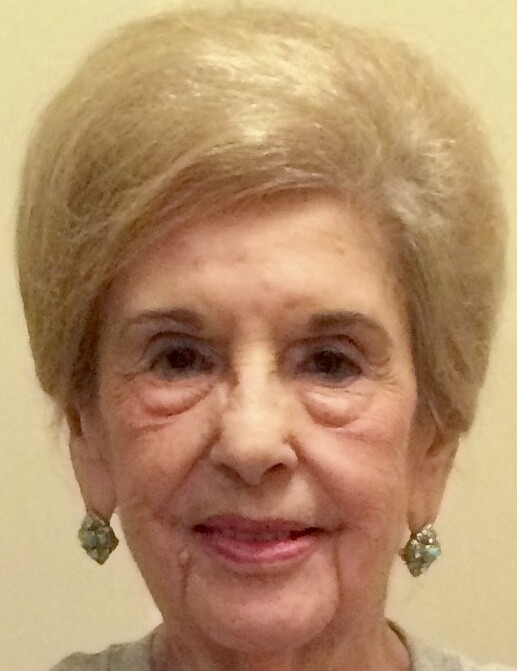 Obituary of Edna Margaret Zebrowski
Edna Venable Zebrowski, age 100, passed away peacefully at The Stayton Retirement Community on March 19, 2022.
Visitation for family and friends: 1-2p.m. Friday, April 1, 2022, Thompson's Harveson & Cole.
Service: 2p.m. Friday, April 1st, Thompson's Harveson & Cole. Entombment: Greenwood Mausoleum, Fort Worth immediately following the service.
Edna was born and raised in Oak Park, Illinois. After high school she attended Elmhurst College. In 1946 she married Walter Zebrowski and they moved to Denver, Colorado while he attended the University of Denver. While there, she worked as a ballroom dancing instructor at Arthur Murray Dance Studio to support them.
After Wally received his engineering degree, they moved to Fort Worth where they raised their three children. She was very involved in her children's lives and activities.
Edna was a member of the Woman's Club of Fort Worth and the Gavel Club. She was involved with the restoration of Thistle Hill, and she volunteered at Lena Pope Home for Children. After her last child left for college, Edna returned to the work force and was a successful travel agent for AAA for 15 years. After her retirement in 1989, she and Wally enjoyed many years of traveling as well as activities at Ridglea Country Club and the Petroleum Club.
Nine years ago, she moved into The Stayton Retirement Community where she made many wonderful friends.
Edna was preceded in death by her husband of 55 years, Walter J. Zebrowski.
She is survived by her children: son, Steven Zebrowski and wife, Barbara, daughter, Christine Gooldy and husband, William, and daughter, Lauren Davis and husband, Scott; grandchildren, Kimberly Trevino, Sharon Meyer and husband, Michael, Carol Zebrowski, Matthew Davis, and Erin Davis; great-grandchildren, Alysia and Nicholas Trevino, Olivia, Joshua, and Emma Meyer; and great-great-grandchild, Gabriel Wilson.


Thompson's Harveson & Cole Funeral Home & Crematory
4350 River Oaks Boulevard
Fort Worth, TX 76114
Ph: (817) 336-0345
For your information the link to the TDOB preneed information website is: