Our History
We stand behind our reputation and will continue to serve our community with the values instilled by our funeral directors.

In 1911, Quincy Adams Harveson opened one of the first mortuaries in Fort Worth at 105 South Jennings, a well-constructed, three-room building on a newly-paved street just two blocks south of downtown Fort Worth. He hired Samuel D. Sloan, an embalmer, and obtained a wagon and a good horse. In early January, they provided their first burial service and so began a 100-year-old history of the Thompson Harveson and Cole Funeral Home and Crematory.

One of Mr. Harveson's daughters married Grover Cleveland Cole, and these two men, named after presidents, joined together to operate the undertaking company called Harveson and Cole.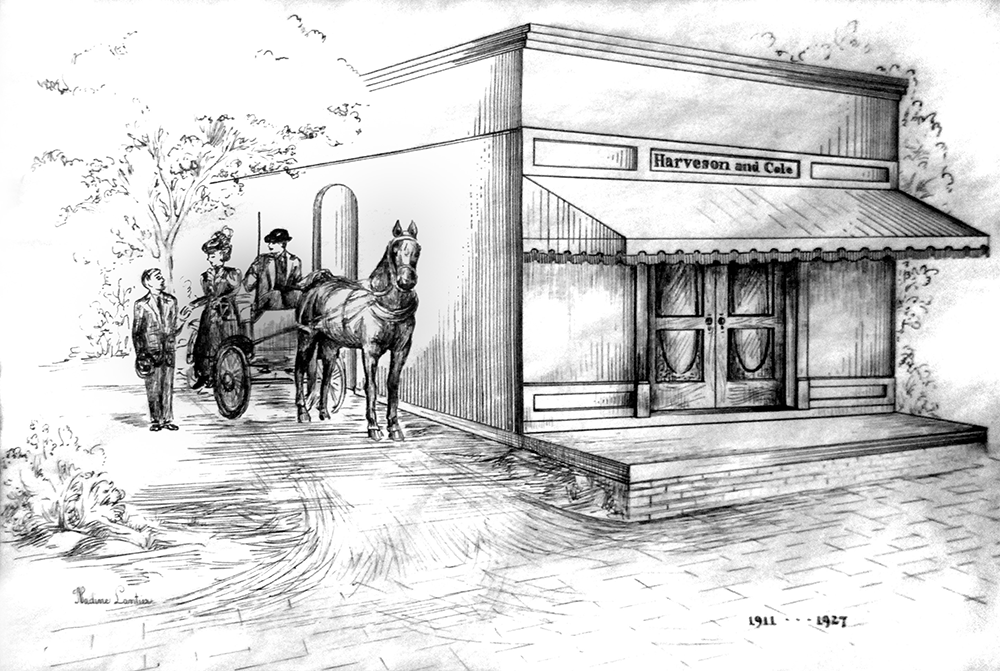 Original Location | Established 1911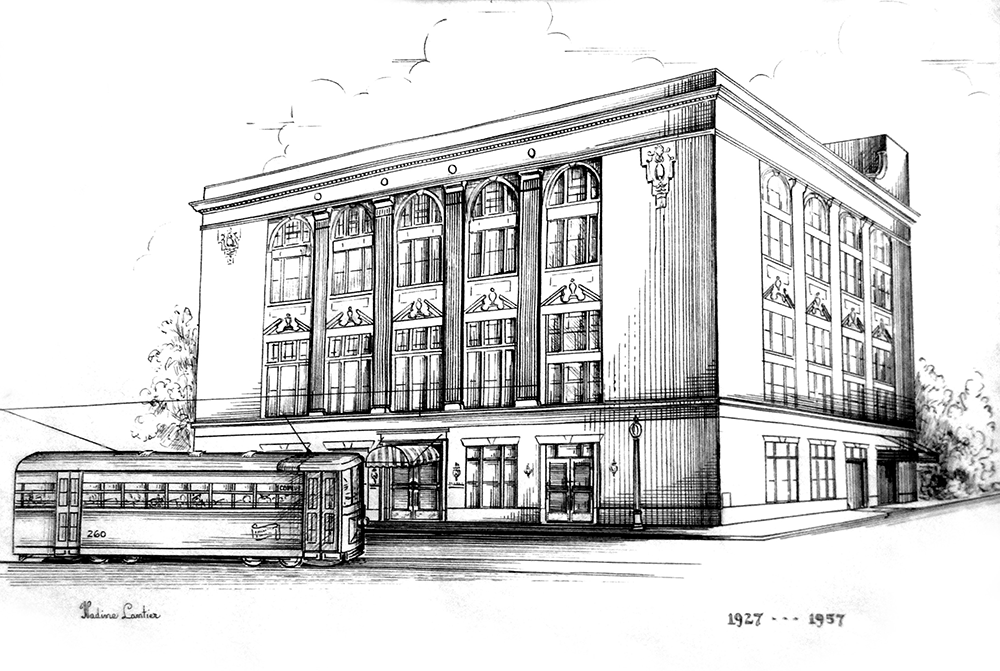 In 1927, Harveson and Cole moved to the Southside Masonic Lodge building, a prestigious 5-story structure on the corner of Magnolia and Fifth. Harveson and Cole occupied the basement and first floor of the building for the next thirty years.
Their relationships with the Masons and railroad brotherhoods solidified the funeral home's success through the 1930s and 1940s.
On June 16, 1948, Guy Thompson joined Harveson and Cole and by 1957 was named vice president and general manager. "Mr. Cole Sr. was ill, our outmoded building and the Magnolia neighborhood were deteriorating, and a truly faithful clientele, who have always remained so, were wondering, 'What about the new management? Are their facilities going to be adequate for the future?' " wrote Guy Thompson in his business chronicles.
With the help of banking friends, building contractors and loyal supporters, the company was moved to 702 Eighth Avenue in 1957. The site already had a rich history. The home was built in 1888 for Fort Worth's first banking families, the McFarlands and the Connells. In 1957, it was purchased by the Thompson family and devoted to its present use. Every effort has been made to preserve its architectural integrity and beauty, from the gracious entryway to the carriage house.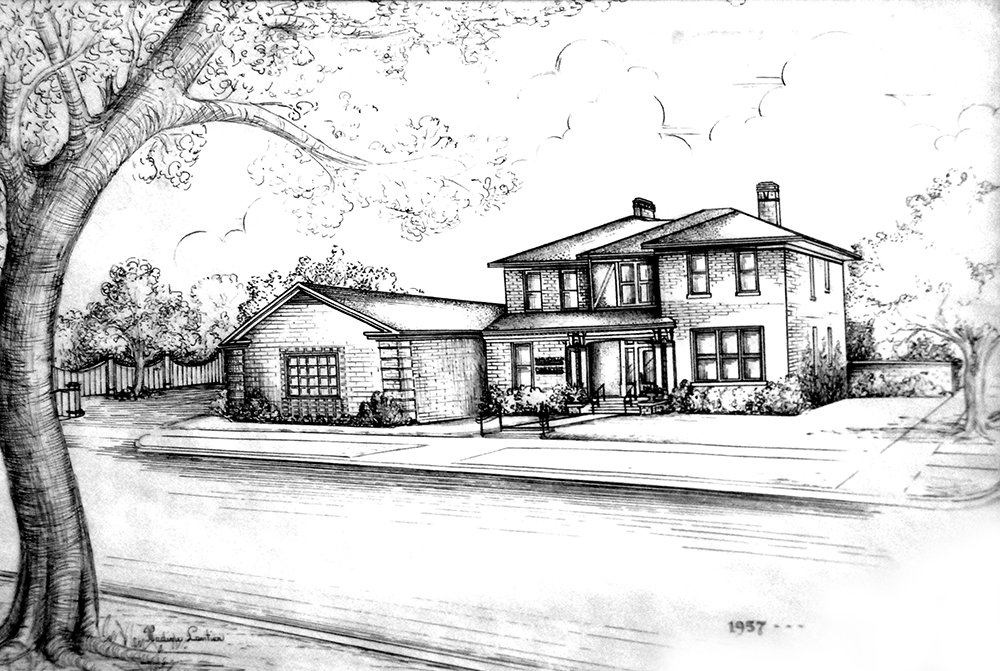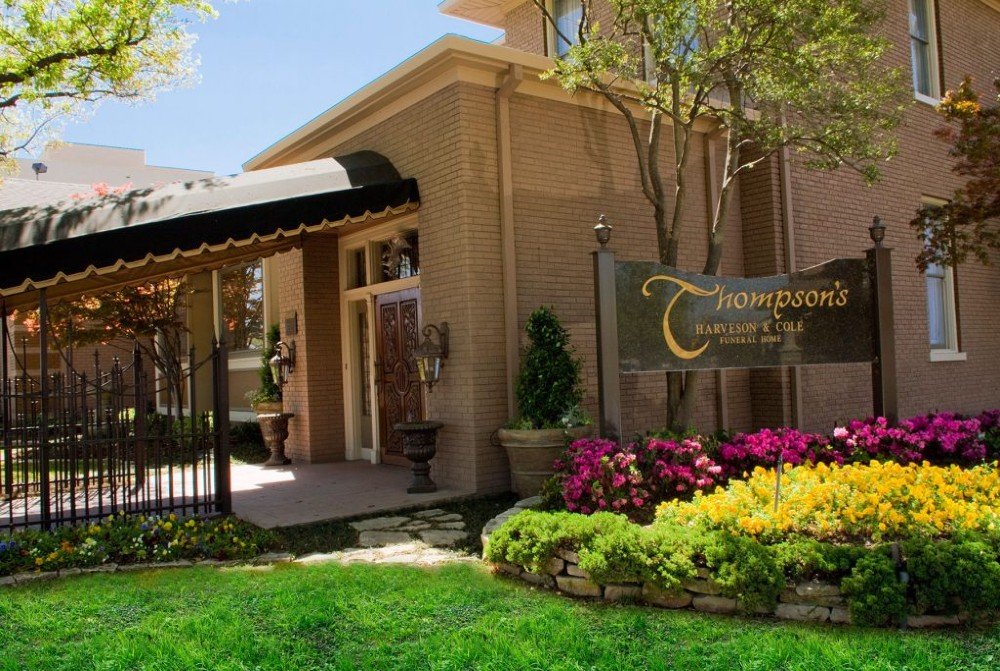 Over the next 30 years, Thompson's acquired the complete block on which it is now, fronting 8th Avenue. In January of 1981, seventy years after Mr. Harveson began that first day, Guy and Kathleen Thompson bought the business and it is owned and managed by their family today.

Thompson's Harveson & Cole Funeral Home & Crematory
4350 River Oaks Boulevard
Fort Worth, TX 76114
Ph: (817) 336-0345
For your information the link to the TDOB preneed information website is: