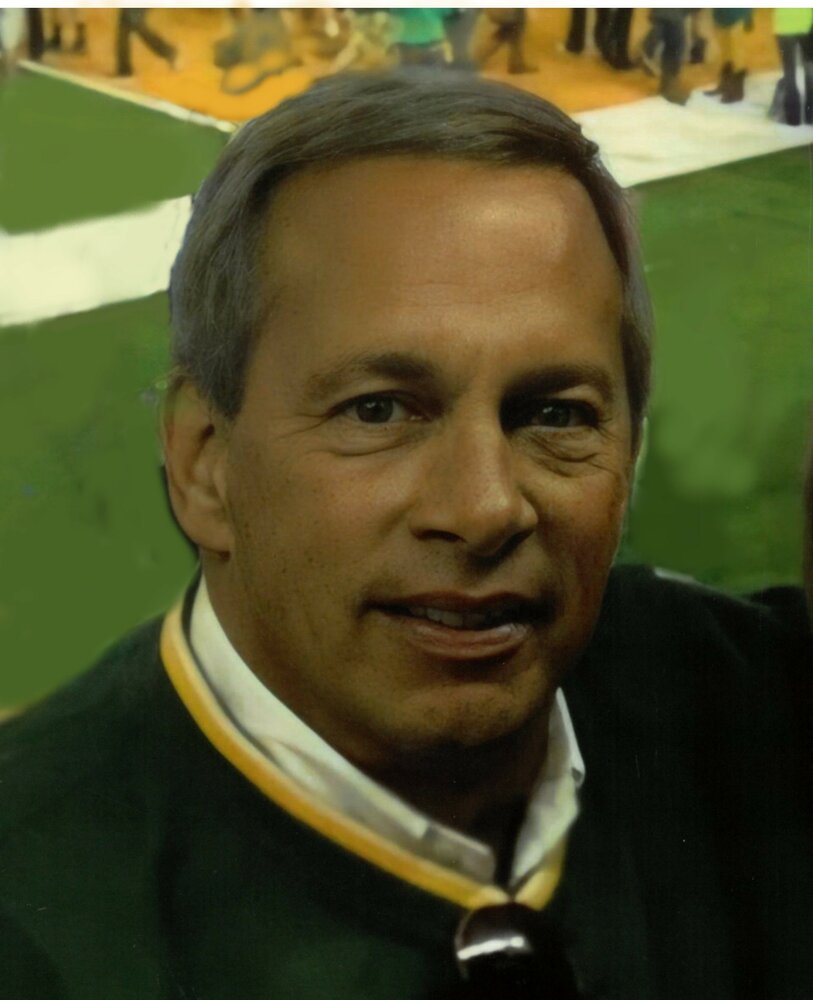 Obituary of Tracy Alva Gray
Tracy Alva Gray of Fort Worth, passed away on Tuesday April 26th, 2022.
Funeral Service: 10 a.m., Saturday May 7, 2022 at Thompson's Harveson & Cole. Interment: Greenwood Memorial Park, Fort Worth.
Tracy was the oldest of two children born to his loving parents, Betty and Floyd Alva Gray. Tracy grew up in River Oaks and graduated from Castleberry High School where he made many lifelong friends. He loved football, track, baseball, hunting, fishing, and water skiing. Tracy excelled in track where he set a record and was the captain of the water-skiing team. His friends gave him the nickname "Tasmanian Devil" because of his speed and athletic abilities.
Tracy was an active member of Scottish Rite, Panther City 118, for many years and participated in the Clown Corp as "P'nut the Clown" where he entertained children and adults alike with his great sense of humor and quick wit. As a devoted Christian, Tracy attended Broadway Baptist Church. After thirty years of committed service, Tracy retired from United Parcel Service to dedicate all of his time to being with his family. Still, he really enjoyed talking about work at UPS with his son-in-law Casey.
Tracy was very proud of and deeply loved his three children, Tiffany, Tracy, and Taylor. He looked forward to his frequent telephone conversations with Tiffany, a registered nurse. He was proud of Tracy for working on his many commercial real estate deals and seeing his name on his real estate company signs and billboards. He was also very proud of Taylor and especially enjoyed lunches and fishing with her.
Tracy also loved the time he spent with his grandchildren, Casey, Grayson, Bradford, and Ryan, who called him "Papa Bear." He enjoyed attending Brad's basketball games and was proud of Casey and Grayson being active in Boy Scouts. Tracy loved and admired his sister, Terise, particularly her many strengths, and appreciated spending time with she and her husband, Toby. He also appreciated Terise's ability to cook his mother's favorite dishes with the help of his nieces, Katie and Heidi.
Tracy met and married his wife Patricia. They enjoyed years of a loving and happy marriage, filling their home with much fun and laughter. Tracy loved all animals including his dog, cats, and his beloved parrot, Alex.
Tracy cherished his many friends with whom he kept in close contact. The "Castleberry Boys," the Mark Silhavy family, Bobby Williams, Danny Lumpkin, the Walter Lavine family, Perry Reaves, Larry LaVelle, the Waters family, and the Hartman family would get together as much as possible to share good times and hilarious stories. He always looked forward to his frequent telephone conversations with his Aunt Carolyn and visiting with her and Uncle Murray as often as possible.
Tracy never met a stranger and he treated everyone with dignity and respect. He was always willing to give of himself to anyone in need. He loved unconditionally and was devoted to his wife, family and friends.
Tracy was preceded in death by his parents Betty and Floyd Alva Gray.
Tracy is survived by: his wife Patricia Gray, his aunt, Carolyn and Murray Cook, his sister Terise and Toby Phillips, his daughter Tiffany (Casey) Thornton, son Tracy (Alyssa), daughter Taylor Gray, grandchildren, Casey, Grayson, and Bradford Thornton and Ryan Gray, nieces, Katie (Jack) Collins, Heidi Phillips and a host of many other family members and friends.


Thompson's Harveson & Cole Funeral Home & Crematory
4350 River Oaks Boulevard
Fort Worth, TX 76114
Ph: (817) 336-0345
For your information the link to the TDOB preneed information website is: