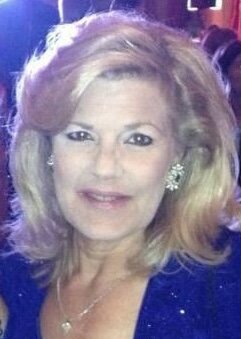 Obituary of Chandler Berryman Dortch
Mary Chandler Berryman Dortch passed away at home in Rolla, Missouri on Sunday, April 24, 2022.
She was born on January 26, 1961 in Fort Worth, Texas to Mary Jo Armstrong Berryman and Arthur Berryman. Chandler graduated from Paschal High School in 1979 and attended Mary Baldwin University and Texas Christian University.
In 1996, Chandler married the love of her life, George Dortch III and they moved to Rolla, Missouri. Chandler was an amazing hostess and many will remember her for the wonders she produced in her kitchen which led to a successful catering business and the later addition of wedding consulting.
She was presented at the 1981 Steeplechase Ball. She loved to volunteer and was a member of the Junior League of Fort Worth, Junior Woman's Club of Fort Worth as well as PEO and TEAC.
Services will be held at 11:00 a.m. on Tuesday, May 3, 2022 at St. Andrews Episcopal Church, 917 Lamar Street, Fort Worth, Texas with The Reverend Timothy Taylor officiating. Interment following at Greenwood Memorial Park, Fort Worth, Texas. A Celebration of Life will be held in Rolla, Missouri at a later date.
Honorary Pallbearers: Jody Bailey, Craig Collins, Mark Collins, Dan Dorsch, Ricky Dupriest, Anderson White and Robert Wright.
Chandler was preceded in death by her parents. Survivors: Husband, George Dortch III; sisters, Courtney Wilson and Megan Izykowski (Ken); and brother, Frank Berryman (Jennifer); nieces, Ashley Smith Coleman (Brian) and Alison Berryman; nephews, Ryan Smith (Amie) and Alec Berryman; great niece, Adelaide Coleman; great nephew, Logan Smith; stepmother, Sally Berryman; and her beloved dogs, Picabo and Winston.
Memorials may be made in Chandler's memory to: Washington University (Judy Miniace Research Fund #32151 in Memory of Chandler Dortch) MSC 1082-414-2555, 1 Brookings Drive St. Louis, MO 63130-9989 For a credit card donation online, Wustl.edu/give or to Missouri Patriot Paws, 1908 North Bishop, Rolla, Missouri 65401.


Thompson's Harveson & Cole Funeral Home & Crematory
4350 River Oaks Boulevard
Fort Worth, TX 76114
Ph: (817) 336-0345
For your information the link to the TDOB preneed information website is: