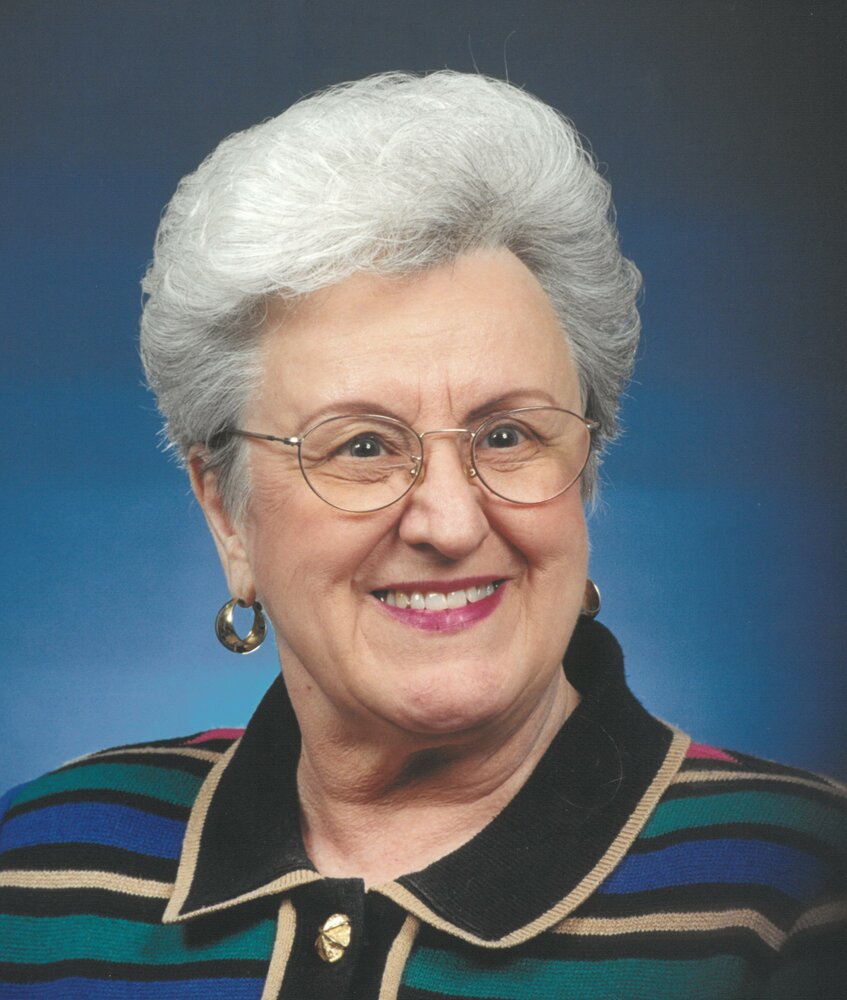 Share Your Memory of
Doris


Obituary of Doris Ruth West
Doris West, 93, passed away on Friday, April 29, 2022, while in the Ignite Rehab facility after a brief stay at Harris Hospital/Fort Worth.
Memorial Service: 10 a.m. Saturday, October 8, 2022 at University United Methodist Church.
Memorials: In lieu of flowers, donations in her memory may be given to The Gladney Center or University United Methodist Church.
She was born Doris Ruth Dickerson, youngest of six surviving children of Perry Owen Dickerson and Maude Agnes Hamilton Dickerson, both of Tennessee. Doris was born May 30, 1928, in Toledo, Ohio, and grew up in Chattanooga. She was a graduate of Carson Newman College in Jefferson City, TN, where she majored in Drama and loved being part of theater productions; she maintained a lifelong interest in the performing arts, both as spectator and occasional performer.
Doris went on to attend Southwestern Baptist Theological Seminary and graduated with a master's degree in Religious Education. She was promptly hired as the very first Youth Director at First Baptist Church in Jackson, MS. Upon her marriage in 1962 to Richard "Dick" Norton she moved back to North Texas where she was a pastor's wife until the untimely death of her young husband. Subsequently she accepted the position Dean of Women and Director of Student Activities at SWBTS, through which she was afforded the amazing, lifetime experience of participating in a study trip around the world, visiting important historical sites of the major world religions. It was remarkable how often "world travel" came up in conversations with her!
After meeting widower R.A. "Buster" West at a Christmas party in the home of her good friends and seminary colleagues, Minette and Huber Drumwright, courtship resulted in their 1969 marriage. He preceded her in death in 1985 after having suffered a stroke several years earlier. Doris went on to work as Director of Transitional Care for the Gladney Center and continued in that position, loving her time supporting foster parents. until her retirement in 1993.
Ever engaged with the community, Doris was active in the Littlest Wiseman Pilgrimage Weekend sponsored by F. Howard and Mary D. Walsh over many years, and attended, along with Buster, square dances and festive parties in the Walsh's beautiful home.
An active member of University United Methodist Church for decades, Doris was a Lay Leader, served on most of the commissions and boards associated with the church, and even acted as Chair of the Administrative Board.
She was active in the TCJC (now TCC) Senior Ed Program where she taught Speech and served on the Board for the South Campus. Other active memberships included AARP, Senior Leadership Association and Senior Citizens Services of Greater Tarrant County. She enjoyed working as an Election Judge at the Tarrant County Southwest Sub-courthouse for several years.
A founding member of the South Hills Neighborhood Association, she served as President, Vice President, and Senior Leader. Doris especially enjoyed hosting gatherings for family and friends, reading mysteries and (preferably "raunchy") romance novels, watching televised golf tournaments and meeting to create fun craft projects with her neighborhood sewing group.
Doris became a resident of The Waterford at Fort Worth in the spring of 2015, and truly loved her community there! She frequently expressed gratitude – and amazement - that stepson Mike had discovered it for her: "It's perfect for me!" she would often exclaim. Among her neighbors she was well known for her passion for coloring, and was always happy to show off her latest project.
Survivors: Stepchildren, Sandra West Wilkerson and husband Glen; Sharon West; G. Mike West and wife Amy Youngblood; step-grandchildren, Marcus and Thomas Wilkerson; Clayton Lowry and wife Holly; Richard West and wife Laura Marx; Sally West; step-great grandchildren, Rylan Sevier, Declan, Jace and Brynn Lowry; Cedar Marx-West; Lulu West; and extended family and friends.
Memorial Service:
10:00 am - 11:00 am
Saturday, October 8, 2022
University United Methodist Church
2416 W. Berry Street
Fort Worth, Texas, United States

Get Directions
Thompson's Harveson & Cole Funeral Home & Crematory
4350 River Oaks Boulevard
Fort Worth, TX 76114
Ph: (817) 336-0345
For your information the link to the TDOB preneed information website is: