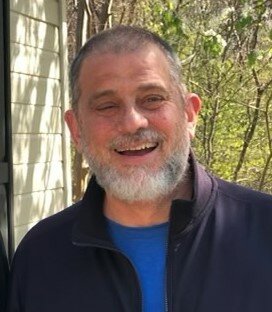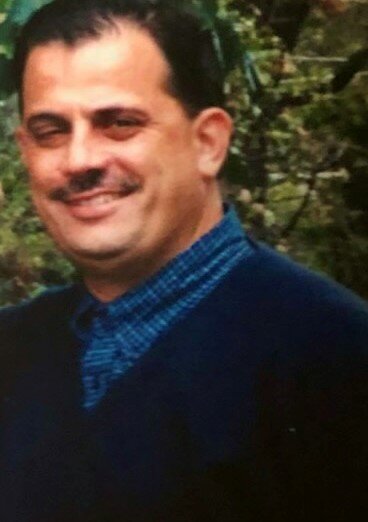 Obituary of Francis Charles Shivone
"He was a man, Take him for all in all. I shall not look upon his like again." Shakespeare
Francis Shivone, beloved husband, father, grandfather, brother, uncle, and friend, after a long battle with prostate cancer, passed peacefully into eternal life surrounded by his family in the early morning of March 30, 2022, in Fort Worth, Texas, at the age of 69. His death was beautiful and holy. Though he was mostly asleep in the days leading up to his death, he woke up for a few hours on Saturday, March 26, receiving last rites and saying his final goodbyes to his family. Shortly after receiving our Lord in the Eucharist his last time, he grabbed his wife's arm and, filled with wonder, said that something very, very beautiful had happened to him. She reminded him that he had just received the Eucharist. He then said again, with even greater wonder, "It was so very beautiful." After asking to watch the Villanova game with his grandchildren, and having a bite of pizza—his favorite food—and making a little conversation—his favorite pastime—he fell asleep until he breathed his last early Wednesday morning.

The second of four children, Fran (as he was known to many) was born in Wilmington, Delaware, on September 14, 1952, to Ralph and June Shivone. He had a happy childhood with his brothers Rip and Victor, and his sister Meg, all of whom he loved dearly. He spent many long blissful summers at his grandfather Vic's home in Rehoboth Beach, Delaware. Many of his best memories were of these summer vacations, and he loved reminiscing and telling stories of his boyish adventures at the beach. He loved Rehoboth throughout his entire life and passed on this love to his children and grandchildren, spending many vacations there over the years.

He attended high school at an all-boys Catholic school, the Salesianum School in Wilmington, Delaware, where he also played basketball. After graduating from high school, he attended the University of Delaware, but the fragmented and utilitarian education offered there left his wisdom-seeking soul unsatisfied. After telling his father that it was not worth the money, he left college to become a Christian missionary with Youth with a Mission. YWAM (as it is known) was then in its fledgling years, and Fran threw himself into missionary work, leading missions in Canada, Mexico, and the Caribbean. Even after he left YWAM, he was devoted to its work, serving on the board for many years and participating in its missions.

It was while at YWAM in Hammonton, New Jersey, in 1974, that Fran met his wife Marian Neve-Butcher, a native of England, who was in the states visiting family and working with YWAM, with the intention of returning to England to attend university. But God had other plans. They married the following year, and spent the first seven years of their marriage living on the YWAM bases in Solvang, California, and Tyler, Texas, and doing missions. In 1982, with the burdens of a growing family, they decided to leave mission work and settle down in Fort Worth, Texas, which became their permanent home. For the next thirty years, Fran was a devoted father and husband, working hard to support his family and build a good life. He worked in the field of political direct mail—working on campaigns for many candidates including George W. and Jeb Bush—for over twenty years, as well as the print and freight industries. After taking semi-retirement in his early sixties, he worked as a software developer and an analyst for FEMA.

Many will remember Fran for his great capacity as a sympathetic listener and devoted friend. He was loved and respected by many and had numerous lifelong friendships. Though by disposition he was thoughtful, reflective, and philosophical, at the same time he had an active, adventurous spirit, and a wide range of interests, with particular passions for opera, the music of the 60s and 70s, sports, politics, Catholic theology, and, later in life, bread baking.

Perhaps above all his life was marked by a deep philosophical and religious search for truth and wisdom, and ultimately for God. In 1992, through God's grace, and after long hours of study, prayer, thought, and conversation with friends and mentors—particularly his friend Dr. James Patrick, then Provost of the College of St. Thomas More in Fort Worth, Texas—he came home to the Catholic faith, where he remained till his death. His love of the Western intellectual tradition and the Catholic Church led Fran to embrace the mission of the College of St. Thomas More in Fort Worth, where he was a member of the board for many years, and to which he would send three of his children.

In his retirement, he loved spending time with his children and many grandchildren, and travelling to Rehoboth Beach for long visits with his siblings, extended family, and friends there. He also found time for serious reading in philosophy and theology, and, of course, continued to find great pleasure in conversation with friends about the nature of things. Though few knew it, one of his most cherished avocations as an adult was jotting down notes and essays. His retirement afforded him the leisure to gather his scattered notes and essays into a small collection published under the title Through a Glass Darkly, which was dedicated to his wife, children, and grandchildren.

As he grew older, his Catholic faith grew deeper and deeper. He became a Benedictine oblate of St. Meinrad's Archabbey in Indiana in 2014 and was a faithful son of St. Benedict to the end. In his last years, he attended Mass almost daily, and would spend long hours in prayer, silence, and study.

He is survived by his wife Marian; his four children, Rebecca, Stephen, Andrew, and Thomas; his siblings, Meg and Victor; his twenty grandchildren: Samantha, Nicholas, Tristan, Henry, Susanna, Julia, William, Johanna, Edward Moses, Zosia, Jack, Peter, Benedict, Thomas, Mary, Caroline, Michael, Christopher, Catherine, and Lucia; and many nieces and nephews.

A rosary will be said on Sunday, May 15, at 7:00 PM, with a funeral Mass the following day, Monday, May 16, at 3:00 PM, both at St. Mary the Virgin Catholic Church, 1408 N. Davis Dr, Arlington, TX 76012.

In lieu of flowers, donations can be made to the Pharr Oratory of St. Philip Neri, at St. Jude Thaddeus Church, PO BOX 1698, Pharr, Texas, 78577.

Requiem æternam dona ei, Domine, et lux perpetua luceat ei: requiescat in pace.


Thompson's Harveson & Cole Funeral Home & Crematory
4350 River Oaks Boulevard
Fort Worth, TX 76114
Ph: (817) 336-0345
For your information the link to the TDOB preneed information website is: