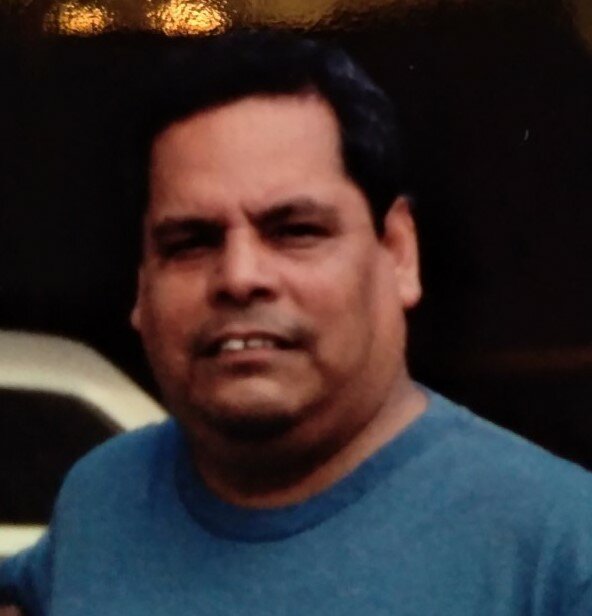 Obituary of Abel Zuniga
Our brother, Abel Zuniga, went to meet his Maker on May 6, 2022.
Graveside service: 9:30 a.m. Wednesday, May 18, 2022 at the Dallas Fort Worth National Cemetery.
Abel was born January 20, 1949 in Harlingen, Texas, the son of Antonia and Ascencion Zuniga. He proudly served in the US Army following the Korean Conflict.
He was a welder by trade and enjoyed watching the Dallas Cowboys and old western movies, playing bingo, and scratch off lottery tickets.
I'm not He was preceded in death by his parents and his sister, Hermelinda Salazar.
He is survived by his sister, Elodia (Bill Hagerty), brother, Roy Zuniga, sister, Minerva Rogers, and brother, Juan M. Zuniga (Johnny); and by his nieces and nephews, Pamela Hagerty Williams, Maureen Hagerty Reder, Chasity Zuniga Wilbur, Esteban Zuniga, Eric Rogers, Michael Rogers, John N. Zuniga, Olivia Zuniga Crabtree, David Salazar, Hugo Salazar and Dolores Salazar.


Thompson's Harveson & Cole Funeral Home & Crematory
4350 River Oaks Boulevard
Fort Worth, TX 76114
Ph: (817) 336-0345
For your information the link to the TDOB preneed information website is: