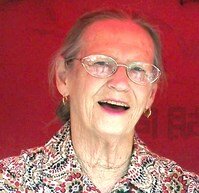 Obituary of Jane Garrett Molpus
Fort Worth, Texas - Jane Garrett Molpus
1933 ~ 2022
A long time resident of Fort Worth, Jane was born to Dr. Clarence Coleman Garrett and Mary Jane Garrett, nee Joyslin, in Fort Worth, Texas. She attended Fort Worth Schools and attended Wellsley College. She received a Bachelors in Botany from Southern Methodist University. She married Dr. B. O'dell Molpus in 1952. They lived in Roswell, New Mexico for several years while Dr. Molpus served in the Air Force. She summered in southern Maine for many years; her mother had a summer cottage there.
Jane was an artist and homemaker. She was an active member at her Church and of the Fort Worth Junior League. She was an avid tennis player at Rivercrest Country Club.
She was a licensed Instrument rated Pilot, and traveled with her husband across the USA in their plane. She traveled widely, visiting Europe, the Middle East, Mainland China, and completed a round the world cruise.

Jane was a noted wildflower painter, and provided the Botanical Research Institute of Texas with a painting for their annual report for many years. She was a member of the Tarrant County Girl Scouts and served on the boards of the Botanical Research Institute of Texas and of Oakwood Cemetery.

Jane is survived by her two children, Jane Joyslin and Richard Garrett.

Funeral: 11:00 a.m. Friday, May 27, 2022 at All Saints Episcopal Church, with a reception to follow.

Memorials: In lieu of flowers, please send donations in her memory to the Botanical Research Institute of Texas or the Tarrant County Food Bank.


Thompson's Harveson & Cole Funeral Home & Crematory
4350 River Oaks Boulevard
Fort Worth, TX 76114
Ph: (817) 336-0345
For your information the link to the TDOB preneed information website is: