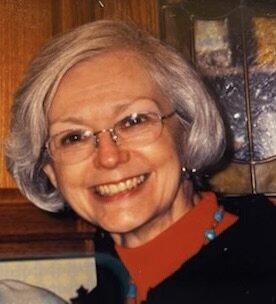 Obituary of Nancy Vaughan Mayes
On Friday, May 13, 2022, Nancy Vaughan Mayes was welcomed into Glory with her Lord after a courageous two-year fight with cancer.
Nancy was born on September 17, 1946, in Pittsburgh, Pennsylvania to Harry P. and Hattie R. Vaughan. She predeceases her beloved sister, Virginia V. Dean; cherished step-family, Phil, Kathy, Christen and Austin Dean; cousins, Margaret and Tom Scott of Chapel Hill, NC and Berta and Buddy McArthur of Hilton Head, SC.
Rather than be remembered for her education, employment, achievements and hobbies, her hope was that she would be remembered for her joy in serving her beloved Lord and Savior, church, family, friends and the underprivileged.
In lieu of flowers, she would encourage you to make a contribution to your charity of choice or to Christ Chapel Bible Church for Samaritan's Purse Operation Christmas Child.
Memorial Service will be held on Wednesday, June 1 at 2:00 PM in the chapel at Christ Chapel Bible Church, 3701 Birchman Ave., Fort Worth, TX 76107.


Thompson's Harveson & Cole Funeral Home & Crematory
4350 River Oaks Boulevard
Fort Worth, TX 76114
Ph: (817) 336-0345
For your information the link to the TDOB preneed information website is: