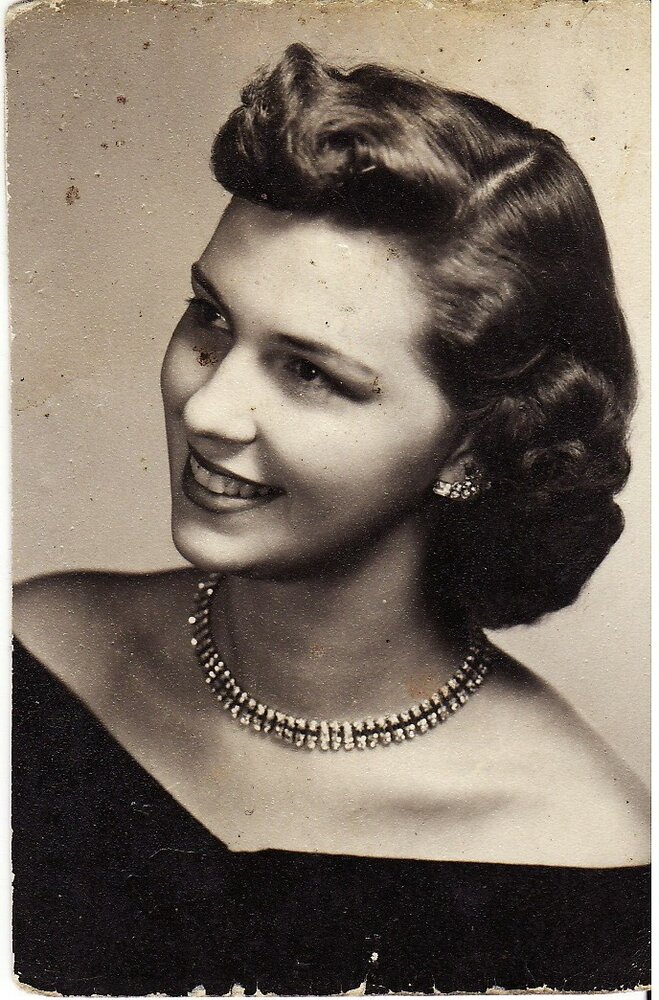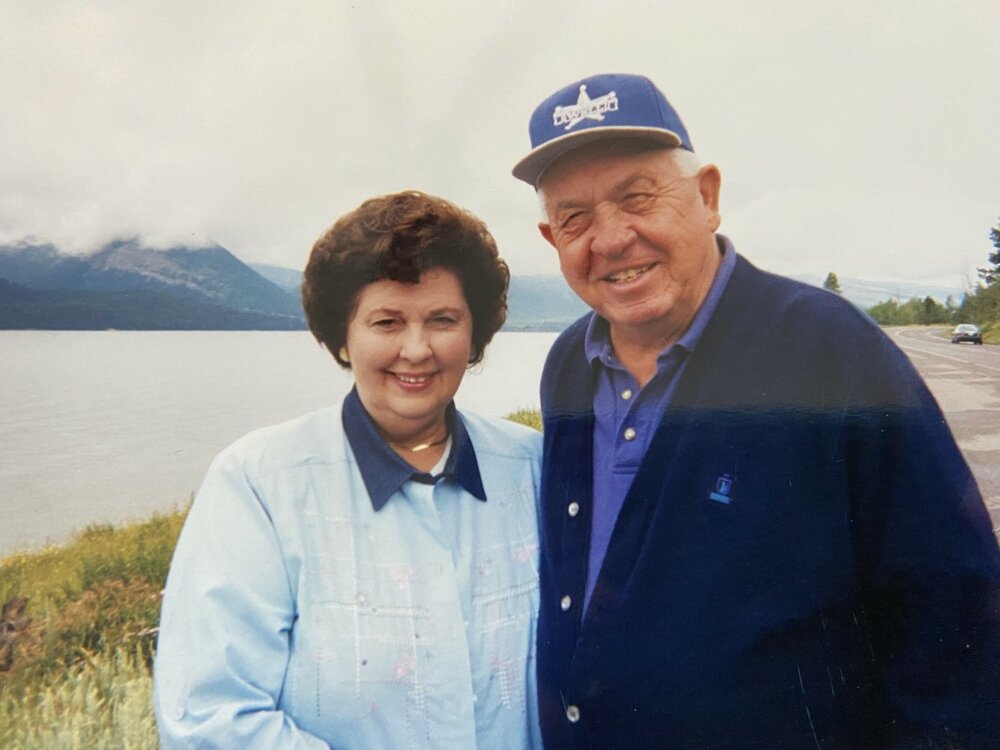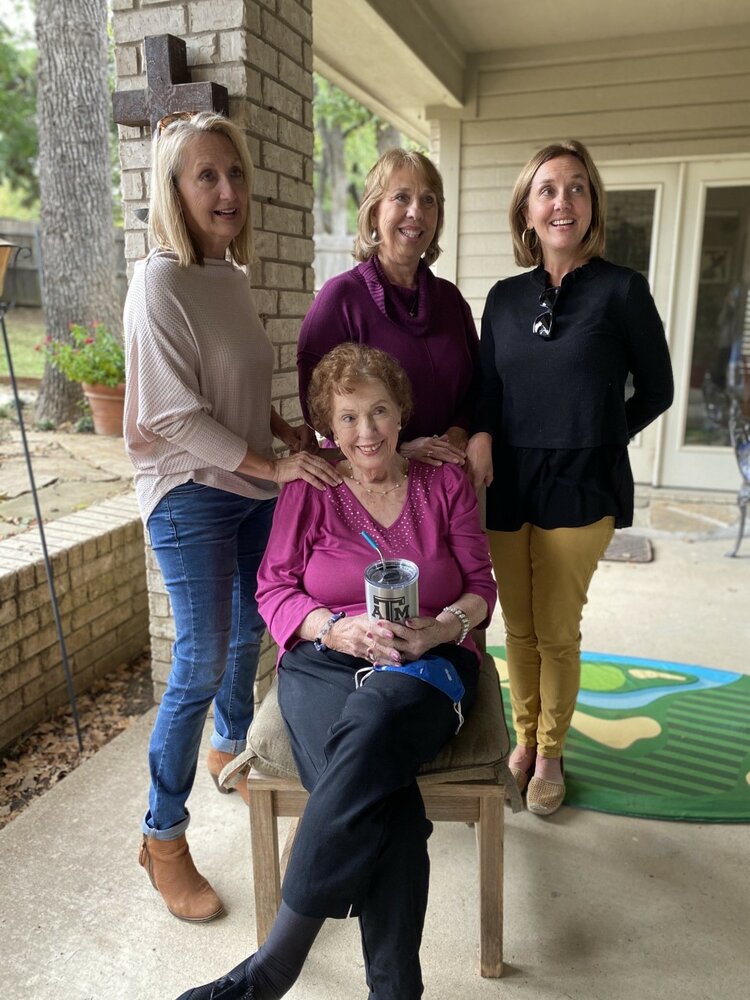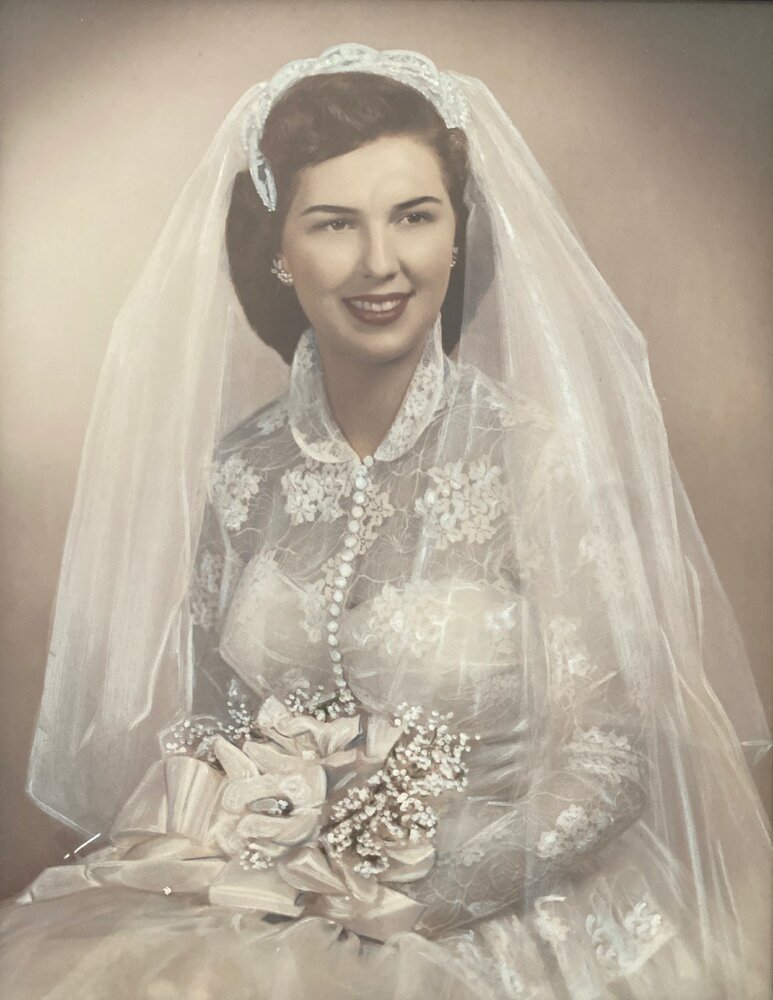 Obituary of Jimmie Zell Beringer
Jimmie Zell Nix Beringer passed away June 20, 2022 at the age of 88.
Visitation: 3:00 - 5:00 p.m. Sunday, June 26, 2022 at Thompson' s Harveson & Cole Funeral Home, 4350 River Oaks Blvd.
Mass of Christian Burial: 11:00 a.m. Monday, June 27, 2022 at St. John the Apostle Catholic Church, 7341 Glenview Drive, North Richland Hills, Texas. Pallbearers: Dean Neunaber, Mike Miller, Kevin Crawford, and Billy Weston, TJ Nugent, Will Phillips. Honorary Pallbearers: Alan Crawford, Joe Nix, Russell Ator, Nick Conley, Keith Beringer, and Dave Beringer. For those who wish to attend via livestream, please go to https://www.youtube.com/channel/UCUHa-BA-2Oq_Uc-01wBwb8Q
Interment will follow at Greenwood Memorial Park. Following the funeral and graveside services, we invite friends to join us for a luncheon to celebrate Nana: Los Vaqueros Restaurant 2629 N. Main St., Fort Worth, TX 76164.
Jimmie Zell Beringer was born October 26, 1933 to Winnie and George Nix in DeLeon, TX. She married the love of her life, Carroll Beringer, in 1954, and they began building their life together. Jimmie was a dedicated wife and mother, managing the household while Carroll pursued his baseball career, first in Los Angeles and later in Philadelphia. Her willingness to travel across the desert or along the eastern seaboard, with only her two young daughters in tow, was testament to her dedication to keeping her family together regardless of the obstacles. Jimmie and Carroll's home base was always Fort Worth. She was committed to being close to her family (parents, sister, and brother). Both Jimmie and Carroll
made the necessary sacrifices to ensure that each of their dreams were fulfilled. Their home was a source of comfort, warmth, and joy for all who stepped inside – family, friends, friends of friends, all felt welcome at Jimmie and Carroll's. With the birth of her first grandchild, Jimmie became our beloved "Nana", and has remained so ever since. Nana consistently put others' needs before her own and made everyone feel they were one of her "babies".
Jimmie is preceded in death by her dear husband Carroll, mother and father Winnie and George Nix, and sister Deda Ator. She is survived by her three daughters Cheri Crawford (Alan), Lisa Neunaber (Dean), and Karen Miller (Mike), brother Joe Nix (Louise), brother-in-law Russell Ator, and numerous grandchildren: Kevin Crawford (Jill), Amy Phillips (BJ), Lauren Nugent (TJ), Kristin Weston (Billy), Courtney Conley (Nick), Natalie, and Sidney. Jimmie also had 7 great grandchildren: Quinn, Kai, Avery, Henry, James, Beatrice, and Elliott, and countless nieces, nephews, and cousins.
Nana was a renowned thrift shopper and sassy story-teller. She loved slot machines, bingo, playing games with her family, accessorizing, and the color purple. Her sense of adventure and fun cannot be overstated – Nana was a gamer and always wanted to make lasting memories with the people closest to her. She loved gospel songs, country music, preparing delicious meals for "her people", and driving around Fort Worth in her Cadillac. She was a force of nature, and her influence has left a mark on all who knew her.
Jimmie was a devout Catholic. She realized that the most important thing in life is treating other people with kindness. Her willingness to become Catholic (she was raised southern Baptist) illustrated her open mindedness and focus on what really mattered – living a life of faith regardless of labels.
Her final years perhaps best illustrate her strength and grace. Although she was in declining health, she accepted the challenges life presented, and always seemed to make lemonade out of lemons. Her smile, humor, and gentle spirit inspired all who knew her at Ellery Arbor Memory Care. Until the end, she talked incessantly about Carroll and the babies. They are reunited now, and we are so grateful for our time with Nana.


Thompson's Harveson & Cole Funeral Home & Crematory
4350 River Oaks Boulevard
Fort Worth, TX 76114
Ph: (817) 336-0345
For your information the link to the TDOB preneed information website is: