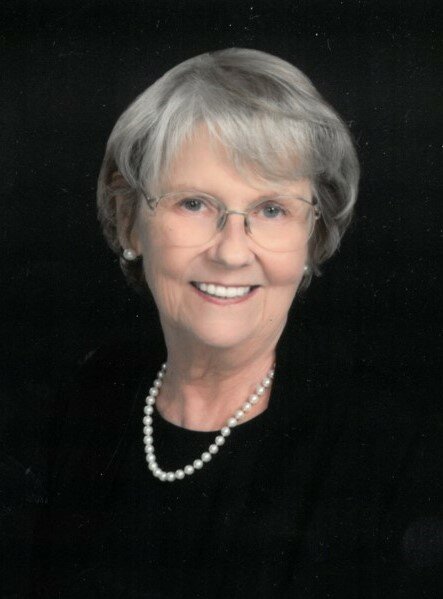 Obituary of Nancy Hart Faul
Nancy Hart Faul, 82, died on Wednesday June 29, 2022.
Mass of Christian Burial: Thursday, July 7, 2022 at 11 a.m. at Holy Family Catholic Church, 6150 Pershing Avenue, Fort Worth, Texas. The celebrant will be her beloved priest Monsignor Joe Pemberton.
Nancy was born August 11, 1939 to Marcus Edward Hart and Opal Ragland Hart. Nancy was a devoted loving wife, mother, grandmother, and friend. She and her husband Noel were long-time, active members of Holy Family Catholic Church where Nancy participated in services as a communion minister, a lector, and a frequent volunteer. She also volunteered at The Bass Hall because of her passion for the education of children in the arts and her love of classical music, ballet, and musical theater. In addition, Nancy loved cooking, gardening, reading, elegant dining, and fine champagne.
Nancy was preceded in death by her parents and son John H. Maddux, Jr. She is survived by her husband of 48 years, Noel Faul. Nancy and Noel throughout their marriage loved each other and their families unconditionally and taught all of their children and grandchildren how to love as they did. Their legacy of unconditional love will live on forever. She was also survived by her daughters Lisa Powell and Markie Maddux, her stepdaughters Liz Schubert and Patty Vick, her stepson Michael Faul, and five grandchildren: Shelby Powell, Tanner Powell, Carter Cooke, Hunter Cooke, Matthew Maddux, as well as extended family and countless friends.
Should friends desire, memorials may be made to Catholic Charities of Fort Worth, 249 W Thornhill Drive, Fort Worth, TX 76115.


Thompson's Harveson & Cole Funeral Home & Crematory
4350 River Oaks Boulevard
Fort Worth, TX 76114
Ph: (817) 336-0345
For your information the link to the TDOB preneed information website is: