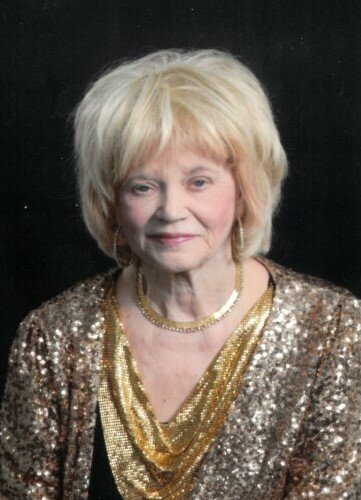 Obituary of Susan Keen
Susan Keen, 80, passed away on Tuesday, July 26, 2022.
Funeral Service: 2 p.m. Wednesday, August 3, 2022 at Travis Avenue Baptist Church, 800 W. Berry Street, Fort Worth, Texas 76110.
Visitation: 1-1:45 p.m. Wednesday at church prior to the service.
Memorials: Should friends desire, memorials may be given to The Mercy Clinic at Travis Avenue Baptist Church or Travis Avenue Baptist Church.
Susan was born September 26, 1941 in Morton, MS, to Erma and Frederick Moore. She attended all grades in Morton, MS. She received her Bachelors and Masters degrees in guidance counseling from Mississippi College where she met her husband, Dr. Jack Keen. Susan married Dr. Keen on June 20, 1964.
Susan was an excellent gourmet cook and wrote two cookbooks. She also wrote "Left Alive to Die", a story about the Blue Angels Leader, Captain Harley Hall, who was shot down 12 hours before the cease fire in Vietnam and survived, but was never released to come home. She was also an avid reader and loved education. After moving to Fort Worth, she attended business classes at TCU and UNT. She took French classes at SMU before the couples supper club traveled to Europe for vacation.
She was preceded in death by her parents, Fred A. Moore and Erma Lee Stegall Moore of Morton, MS, and brother, Duaine Moore of Port Gibson, MS.
She is survived by her husband, Dr. Jack Keen of Cresson; son, Jarratt Keen of Livingston; daughter, Suzanne Keen of Fort Worth; sister, Elizabeth Moore Carleton (Wayne) of Union, MS, and sister-in-law, Judy Porter Moore, of Port Gibson, MS; nieces and nephews, Amy Carleton Williams (Todd) of Madison, MS, Lee Anne Carleton Walsh (Tim) of Germantown, TN, Robert Carleton (Melissa) of Meridian, MS, David Moore (Jessica) of Warner Robbins, GA, Jeff Moore (Denae) of Crystal Springs, MS, Jessica Moore O'Conner (Mike), Dan Moore (Michelle) of Port Gibson, MS; sister-in-law, Sandra Wood of Madison, MS; niece and nephews, Larry Wood Jr. (Carol) of Columbia, LA, Kavan Wood (Jennifer) of Brandon, MS, and Wendy Jones (Danny) of Chelsea, AL.


Thompson's Harveson & Cole Funeral Home & Crematory
4350 River Oaks Boulevard
Fort Worth, TX 76114
Ph: (817) 336-0345
For your information the link to the TDOB preneed information website is: