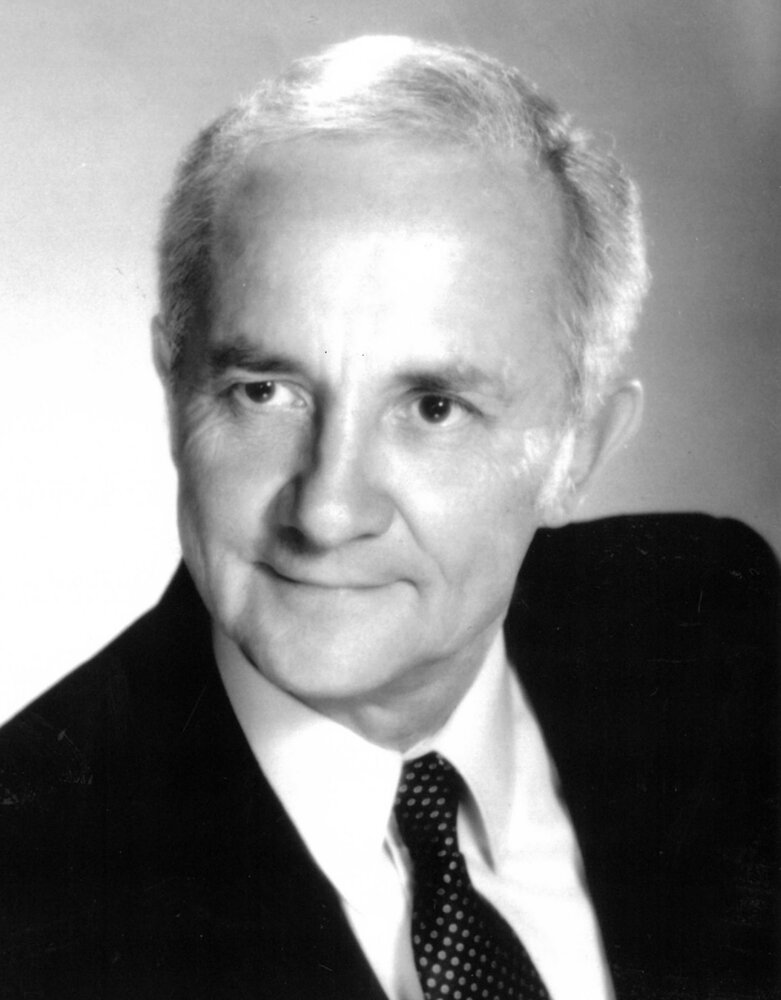 Obituary of Bill J. Zimmerman
Bill J. Zimmerman was born in Coffeyville, Kansas, to Nellie Brown Zimmerman and Ralph R. Zimmerman. He graduated in 1954 from Southern Methodist University with a BBA in Accounting and Finance. He was a member of SMU's Southwest Conference champion swimming team. He received his JD degree, Cum Laude, from Denver University in 1964, where he served on the Law Alumni Council. After returning to North Texas, he served on SMU's Alumni Board, Law School Advisory Board, Business School Advisory Board, MBA Advisory Board, Mustang Club Board, and was a past president of the Lettermen's Club. He had been a member and served as president of Shady Oaks Country Club and was a member of River Crest Country Club.
Bill was Of Counsel with Cantey & Hanger from 1996-2000; from 1983 until retirement in 1996 Vice President and General Counsel of Union Pacific Resources Company (formerly Champlin Petroleum), Fort Worth; from 1980 to 1983 Vice President and General Counsel of The Superior Oil Company in Houston; and from 1977 to 1980 Associate General Counsel of Kerr-McGee Corporation, Oklahoma City. Prior to joining Kerr-McGee, he served as Senior Group Counsel with NL Industries; from 1958 to 1976 held various positions with Shell Oil Company; and from 1953 to 1958 was with Seaboard Oil Co., Dallas, with two years away in 1955-1957 serving in the U. S. Army. Much of his legal career consisted of practicing before governmental agencies and at Congressional Committee hearings in Washington, D.C., antitrust litigation, and handling negotiations and legal matters in South America, Europe and the Middle East.
A member and former chairman of the Corporate Counsel Section of the State Bar of Texas, member of the American Bar Association and a former director of the American Corporate Counsel Association, Bill had passed bar exams in Colorado, California and New York and was admitted by motion in Texas and Oklahoma.
He is survived by his wife, Patsy Cantrell Zimmerman; children, Kurt and Lori Zimmerman of Bella Vista, Arkansas, Julie and Clayton Zorn, Norman, Oklahoma, and Jennifer and Shawn Stevens, Edmond, Oklahoma; eight grandchildren; eleven great-grandchildren; and two nieces.
Memorial gifts may be made to SMU Athletics, P.O. Box 750315, Dallas, TX 75275, or the Humane Society of North Texas, 1840 E. Lancaster Avenue, Fort Worth, TX 76103.
There will be no memorial service, but if you knew Bill, please remember him as the guy who always picked up the dinner check, whose golf cart at Shady Oaks proudly flaunted the red and blue SMU ponies and who, after living from San Francisco to New York and many places in between during his oil industry – legal career, came home to Fort Worth.


Thompson's Harveson & Cole Funeral Home & Crematory
4350 River Oaks Boulevard
Fort Worth, TX 76114
Ph: (817) 336-0345
For your information the link to the TDOB preneed information website is: