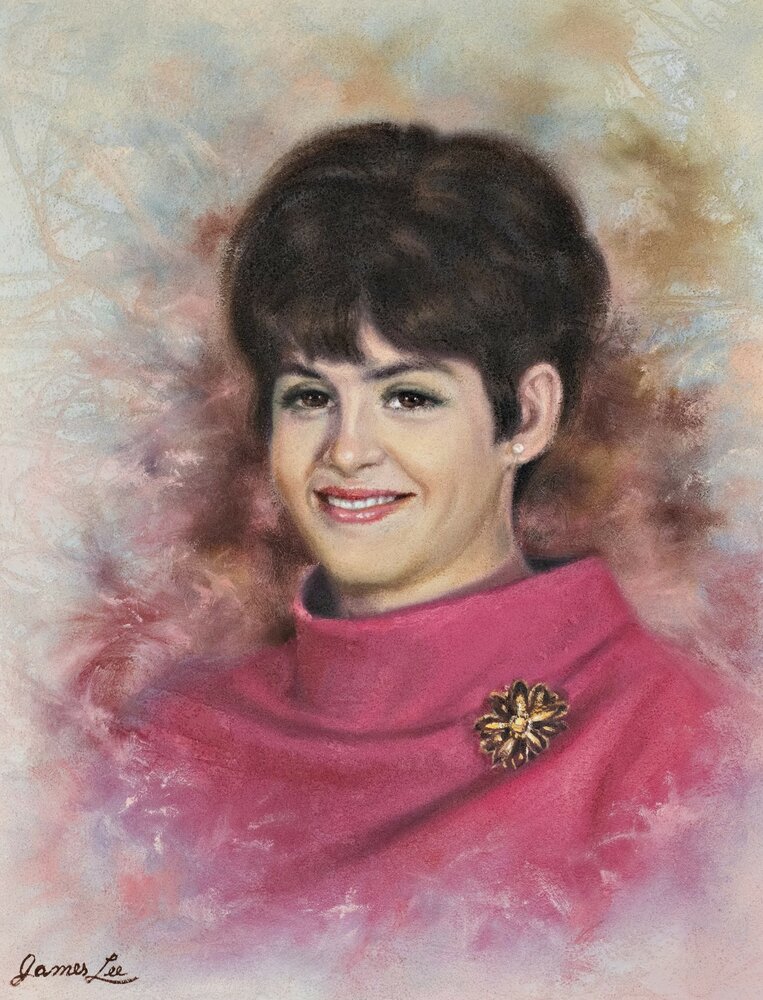 Obituary of Rose Ellen Yuill
Rose Ellen O'Neill Yuill, 91, passed away Wednesday, July 27, 2022.
Visitation will begin at 5:00 p.m. on Friday, August 5, 2022 at Thompson's Harveson & Cole Funeral Home with Eulogies at 6:15 followed by a Rosary.
Mass of Christian Burial: 10:00 a.m. Saturday, August 6, 2022 at St. Peter the Apostle Catholic Church.
Private Interment will be at the Dallas-Fort Worth National Cemetery.
Rose Ellen O'Neill Yuill was born 11/14/30 in Petersville, New Brunswick, Canada. She was the first of seven children raised during the depression by hard working parents. She left home at the age of 14 and attended boarding school at Mt. Carmel Academy in St. John, New Brunswick. She credited her strong Catholic Faith to the nuns at the academy, she said "they were family". She stayed in touch with several of the nuns throughout her life. She graduated from high school in 1948 and was named Valedictorian of her class. Upon graduation she started her RN training at St. Joseph's Hospital, also in St. John. She graduated as a Registered Nurse in 1951. She and a classmate saw that Mercy Children's Hospital in Sacramento, California was hiring RN's. They both applied and took a train together to California and began their lives. She studied for her citizenship and was proud to become a US citizen. In 1955 she met a young Air Force Officer, Lt. John Yuill. She and the young man both had two non-negotiables for a future spouse. One was they had to be Catholic and the other was they wanted a big family. Being a match, they quickly fell in love and were engaged by Christmas of that year, married in April of 1956 and had their first child in April of 1957. Both feared they would not be able to have children. By 1968 they had seven children. She quickly moved into her role as an Air Force Wife. She relocated with her husband and children 16 times as John "Jack" served his country. She was the anchor of the home as she moved into the role of Mother & Father for many assignments that took her husband away from home. In 1972 she held the family together when John became a POW in Vietnam after being there off and on for the previous two years. Happily, he came home, the family was reunited, and she went on to see all her children grow up, marry and have children of their own. Her Catholic faith was the foundation of her life and she was always very active in her church. She and John delivered Meals on Wheels every Tuesday for 26 years. She was quite the bowler, loved garage sales, daily mass and working in her yard, affectionately called "the back 40". She was full of spunk, fire and strength. She adored her 16 grandchildren and was present at the birth of each of them. She felt blessed to have three great-grandsons. Her motto for life which she lived to the fullest was "I would rather wear out than rust out".
She is survived by her husband of 66 years, John Harry Yuill; children, Suzi (Brad) Streit, Kathy (Greg) Shaw, Rick (Judy) Yuill, Mike (Rhetta) Yuill, Denise Bayer, Dianne Horton, Stefani Bertelsen; grandchildren, Amber Shaw, Christopher (Abby) Streit, Jonathon Bayer, Stefan (Liza) DePetris, Connor (Cori) Streit, Mallory Bayer, Spencer (Carla) Shaw, Chloe Bertelsen, McKenzi Bertelsen, Riley Yuill, Sophie Yuill, Cole Bertelsen, Luke Horton, Faith Yuill, Hunter Bertelsen, Zack Yuill; great-grandchildren, Landry, Henry & Charlie Streit; siblings, Bob, Anna, and Cecilia.
She was preceded in death by her son-in-law's, Buddy Bayer and Keith Horton, and siblings Chris, Theresa and Vincent.
In lieu of flowers donations may be made to:
- Sacred Heart Southern Missions, 6040 Hwy 161 Walls, MS 38686, www.shsm.org
- St. Peter the Apostle, Catholic Church, 1201 S. Cherry Lane, White Settlement, TX 76108, www.stpeterfw.com
- Masses offered in her name.


Thompson's Harveson & Cole Funeral Home & Crematory
4350 River Oaks Boulevard
Fort Worth, TX 76114
Ph: (817) 336-0345
For your information the link to the TDOB preneed information website is: