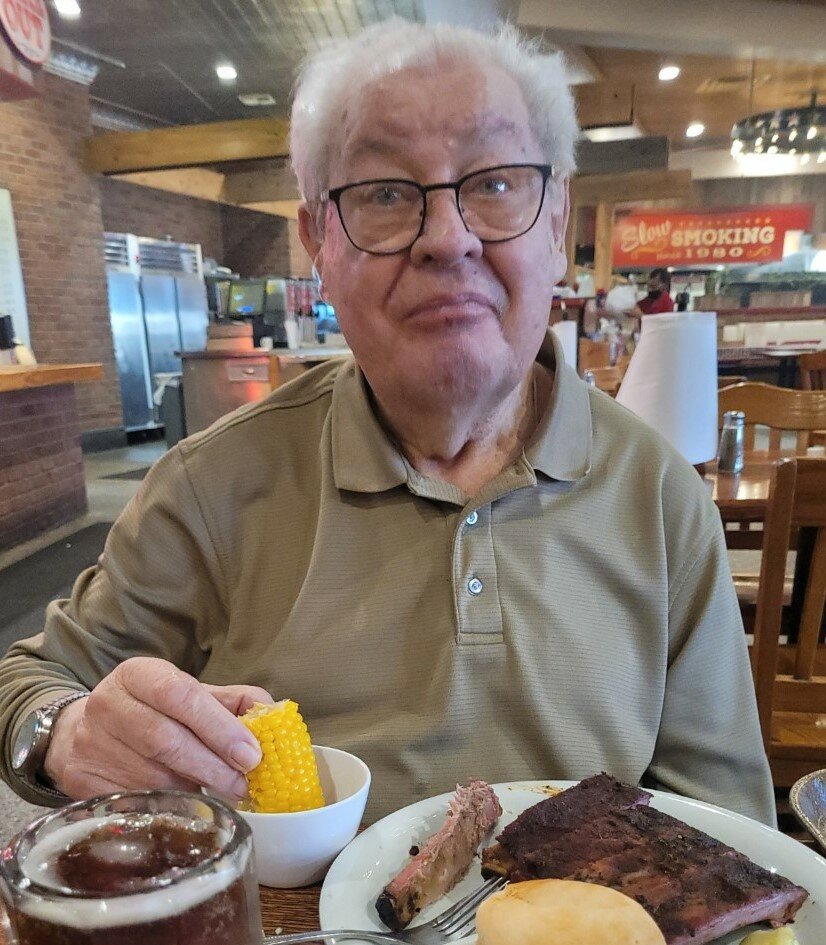 Obituary of Alfred Henry Falk
Alfred Henry Falk, 86, went to be with the Lord on July 30, 2022.
Funeral: 11:00 a.m. Thursday at St. Paul Lutheran Church with visitation beginning at 10 a.m. at the church. Interment: Greenwood Memorial Park.
Memorials: Should friends desire, memorials in lieu of flowers may be given to St. Paul Lutheran Church Memorial Fund.
Alfred Henry Falk was born March 5, 1936 to Woodrow and Ottilia Falk in Muenster, Germany. He was the second of four children, including Fritz and Otto (who preceded him in death) and his sister, Margaret who lives in Florida.
In 1952, the family immigrated to America and settled in New Jersey. Alfred attended Tech and Vocational High school after which he joined the Army Reserves and served 6 years. He attended Newark College of Engineering for a degree in Civil Engineering. He worked as a Reinforcing Bar Detailer and Estimator for several steel companies.
In 1958, Alfred married Jean Molysco and the couple was blessed with two boys, Gary and Peter. In 1978, Alfred joined EBASCO Services as a Civil Structural Designer which brought him to Texas to work as Field Engineer at the Comanche Peak nuclear power plant. Following EBASCO, Alfred worked for Comet Steel (now CMC) where he was employed until his retirement.
In 1987 he married the love of his life, Patricia Williams, and gained three additional children, Donna, Deborah and Danny.
Alfred enjoyed playing golf and bowling, landscaping, building, painting and jigsaw puzzles.
Patricia and Alfred enjoyed traveling by car and by cruise ship. They both loved the Lord and family. Alfred served as a Sunday School teacher, usher, on the church council, and elder, and both he and Patricia became involved in resettling refugees from Bosnia and South Sudan.
Survivors: Gary Falk, Peter (Louisa) Falk; Donna (Matthew) Loesel, Deborah (Joe) Consiglio, Danny Williams; and sister, Margaret Maassman. He is also survived by his grandchildren, Melissa (James) Lambert, Charles (Rachel) Grones, George Chaproniere, and Noah Loesel; and great grandchildren, Helen Lambert, Nolan and Cason Grones and Olive Chaproniere.


Thompson's Harveson & Cole Funeral Home & Crematory
4350 River Oaks Boulevard
Fort Worth, TX 76114
Ph: (817) 336-0345
For your information the link to the TDOB preneed information website is: