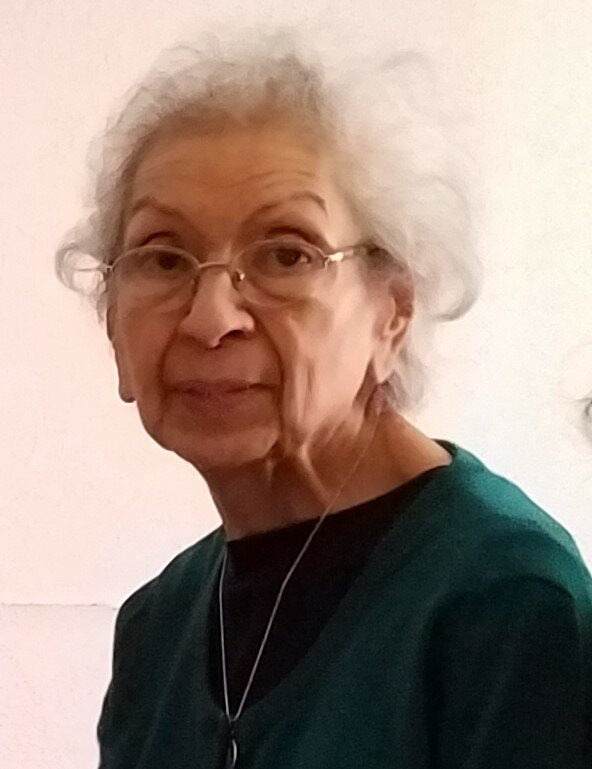 Obituary of Bettie Reyes
Bettie Reyes, 82, died Monday, August 1, 2022.
Visitation: 5 p.m. Thursday, August 4, 2022 at Thompson's Harveson & Cole Funeral Home with a Rosary beginning at 6:30 p.m.
Mass of Christian Burial: 10:30 a.m. Friday, August 5, 2022 at Immaculate Heart of Mary Catholic Church.
Interment: Mount Olivet Cemetery.
Memorials: Should friends desire, memorials in lieu of flowers may be given to the Sisters of St. Mary of Namur, 909 W. Shaw Street, Fort Worth, TX 76110 or the Commuity Food Bank, 3000 Galvez, Fort Worth, TX 76111.
Bettie was born September 29, 1939 in Fort Worth, the daughter of Loreta Jaso Reyes and Pedro Jacobo Reyes. She graduated from Our Lady of Victory, North Texas State University and Texas Women's University. Thoughout her career, Bettie taught at OLV, St. Mary's and All Saints Catholic Schools. She was employed by the Fort Worth ISD, as a Bi-Lingual Program Manager, and then was principal at Washington Heights, M.H. Moore, South Hi Mount and Bruce Shulkey Elementary Schools. She also volunteered with several local organizations and was actibe in serving the Diocese of Fort Worth and the Sisters of St. Mary of Namur and Immaculate Heart of Mary Church.

She was preceded in death by her parents and her sisters, Rosie Ferralli and Cecilia Reyes. She is survived by her sisters, Susie Reyes, Mary and brother in law, Albert; brother in law, Dino Ferralli; her nieces and nephews, Christina and Greg Titler, Deanna and Michael Mahlstedt, Joanna and Bill Childers, Gina and Steve Ulrich, Angela Garcia, Albert Anthony Garcia: great nieces and nephews, Nicole and Noelle Titler, Conner, Gillian and Madeline Mahlstedt, Grace and Rachel Childers and Lauren Ullrich.


Thompson's Harveson & Cole Funeral Home & Crematory
4350 River Oaks Boulevard
Fort Worth, TX 76114
Ph: (817) 336-0345
For your information the link to the TDOB preneed information website is: