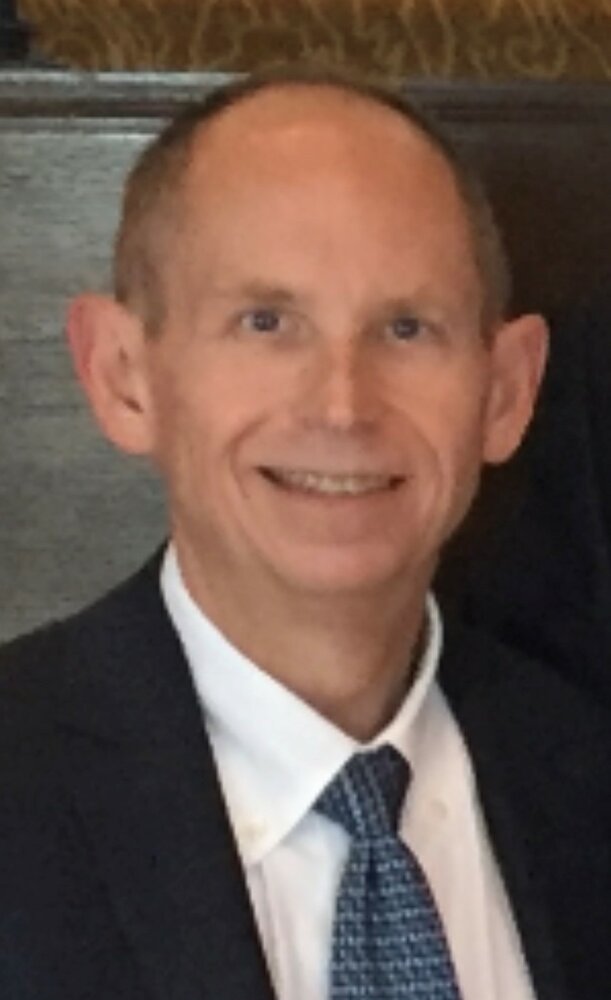 Obituary of Alan Owens Goodrich
Alan Owens Goodrich was born in Dallas, Texas on September 15, 1958. He graduated with high honors from Fort Worth Country Day in 1977, where he was the editor of the school newspaper, the Falcon Quill. He continued his education at the University of Virginia, graduating in 1981. Alan always loved UVA and the grand and proud traditions associated with the University. In 1984, Alan graduated from SMU with a Juris Doctorate and shortly thereafter began his lifelong career as an attorney. Alan fully experienced life, traveling to multiple countries and working in cities across America including Los Angeles, Dallas, Boise, Salisbury and Fort Worth. Alan enjoyed art and history museums as well as symphony and other performing arts.
Alan loved dogs and had many during his life, all of which were spoiled absolutely rotten. He loved his family and never missed a family event, no matter how far away. Alan was always the person you could depend on to be at family gatherings and to always have the right words for the occasion.
Alan leaves behind his brother Mike, stepbrothers Robert and Wade Goodrich and step sisters Haddy and Callie, three nieces, Katy, Kalli and Samantha Goodrich, multiple cousins, and God children, Claire Davis Brueggeman and Porter Morton. Alan was well loved and trusted by his friends to be godfather to Claire and Porter. As always, wanting to help others, Alan registered as an organ donor. Being a lover of Jesus, we know that Alan is now experiencing the joys of Heaven and is reunited with his mother Elizabeth, father David and grandparents Hobert and Pearl Owens. The family would like to thank the Mays family, Carol, Jay and Kay for their kindness to Alan. Cyrena Nolan was an especially kind friend to Alan and the family is very grateful.
Service: 4 pm Sat. Aug. 27, 2022 at All Saints' Episcopal Chapel at All Saints' School, 9700 Saints Circle, Fort Worth 76108.
The family requests donations in lieu of flowers be made to All Saints, 4936 Dexter Avenue, Fort Worth 76107; the Johns Hopkins University Gastroenterology and Hepatology for the study of Pancreatitis; or the Humane Society of North Texas, 1840 E. Lancaster Ave., Fort Worth 76103 Attn: Cassie Davidson.


Thompson's Harveson & Cole Funeral Home & Crematory
4350 River Oaks Boulevard
Fort Worth, TX 76114
Ph: (817) 336-0345
For your information the link to the TDOB preneed information website is: