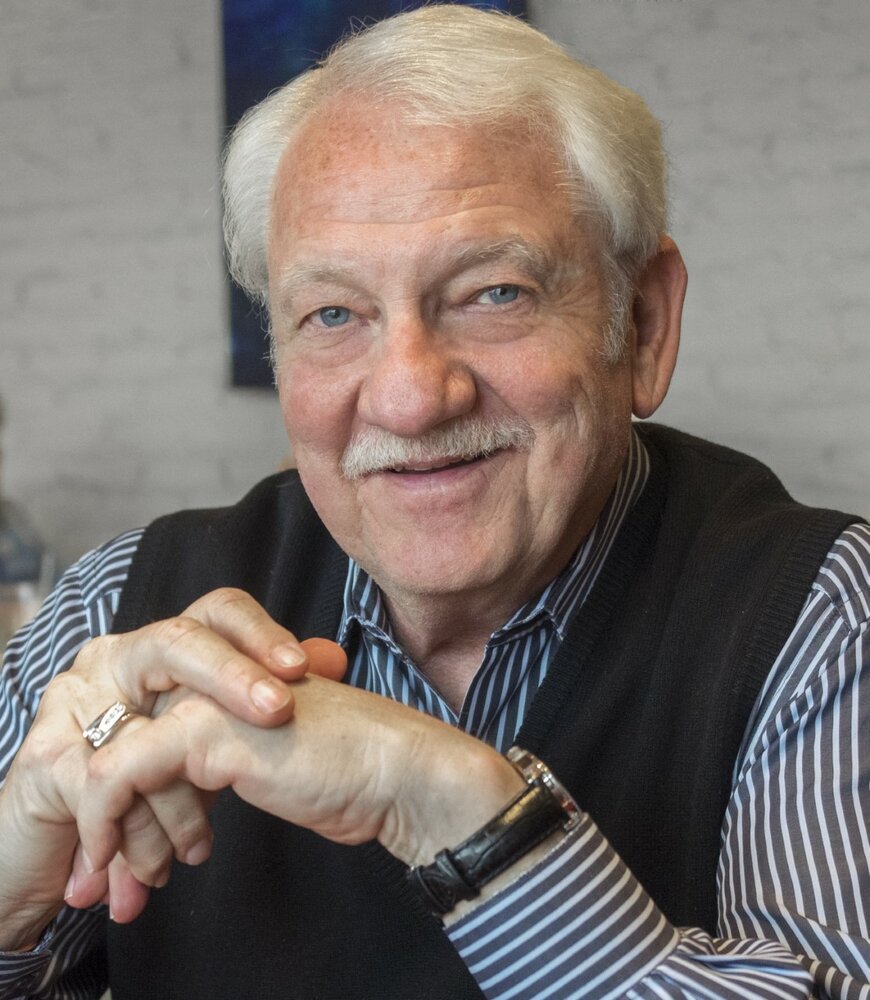 Obituary of Mike Hewatt
Michael Willis Hewatt, 73, passed away on Thursday, August 25, 2022, at Stanford Hospital in Palo Alto, California.
Rosarywill begin at 6 pm with visitation from 6:30 – 8pm on Thursday, September 8, 2022, Thompson's Harveson & Cole Funeral Home, 4350 River Oaks Blvd, Fort Worth 76114.
Mass of Christian Burial: 2pm Friday, September 9, 2022 at Holy Family Catholic Church, 6150 Pershing Road, Fort Worth 76107
Interment: Greenwood Memorial Park, 3100 White Settlement Road, Fort Worth 76107.
Mike was born on March 31, 1949, in Davenport, IA. He was preceded in death by his mother, Mary Veronica Powers Hewatt and father, JW Hewatt MD. He was a graduate of Eastern Hills High School, Fort Worth in 1967, and received his bachelor's degree from Texas Christian University, Fort Worth, in 1971. Mike received his CPA license in 1973­­­­­­­­­­­. He began his career with Coopers & Lybrand in 1971 and opened his own CPA firm in 1980. He retired in 2018. Mike was a member of the Texas Society of CPAs and past president of the Fort Worth Chapter of CPAs. He donated his time with several organizations. He became an independent member of the Board of Directors of DR Horton Inc in 2005 and was active with the board until his death.
Mike often traveled to California and spent months out of the year in the Carmel area. He loved his family and friends and found great joy in hosting them in his home. He enjoyed playing golf, watching college football and F1 racing, riding his motorcycle on country roads, and especially loved driving fast cars. He was a devout Catholic and his faith gave him strength and peace. Mike was a very generous and charitable man who shared his talents and treasures with many. He left a lasting impression on all he met and will be greatly missed.
Survivors: Children; Jody Augsburger and wife JoLynn of Burleson, Michael W Hewatt, Jr of Fort Worth and Marcee Hewatt Whitley of Indian Harbour Beach FL, and fiancée Paul McCarthy of Fort Worth; grandchildren, Garrett Augsburger and Meredith Augsburger of Burleson, Lara Kramer and husband Stephen Simon of New York City, Olivia Whitley and James Whitley of Indian Harbour Beach FL; brother, John W Hewatt, III and wife Dietra of Denver, CO; sister, Kathy Hewatt Makarwich of Fort Worth; niece Holly Makarwich Vaughan of Fort Worth, several nephews and extended family.
In lieu of flowers, please donate to one of Mike's favorite charities, or a charitable organization of your choice:
UT Southwestern Medical Center's Clinical Heart and Vascular Center, PO Box 910888, Dallas TX 75391-0888
Holy Family Catholic Church, 6150 Pershing Road, Fort Worth 76107
Sisters of St Mary of Namur Western Region, 909 West Shaw Street, Fort Worth TX 76110-4057
Carmel Mission Basilica, 3080 Rio Road, Carmel, CA 93923


Thompson's Harveson & Cole Funeral Home & Crematory
4350 River Oaks Boulevard
Fort Worth, TX 76114
Ph: (817) 336-0345
For your information the link to the TDOB preneed information website is: