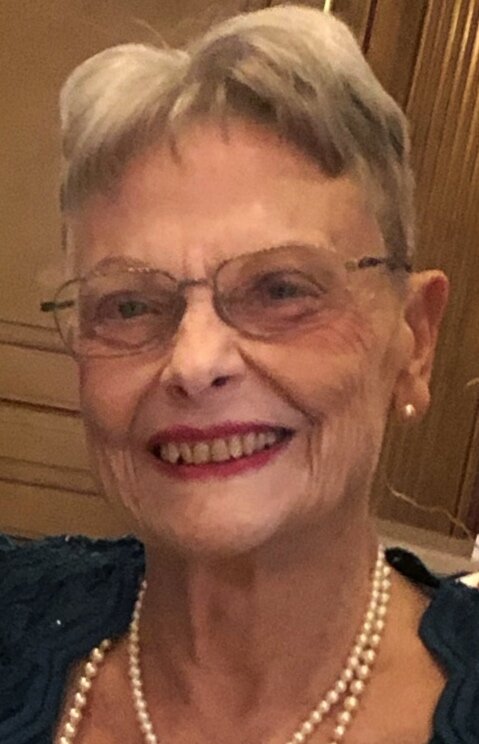 Obituary of Merita Ellen Diebel
Merita Ellen Heinzman Diebel of Fort Worth died September 8, 2022.
Born in Las Cruces, New Mexico in 1932, she was the middle child and only daughter of Ethel Lowdermilk Heinzman and Walter Heinzman. Merita loved children and was the neighborhood "babysitter". As a teenager she was active in church youth activities, serving as the State President of Christian Youth Fellowship, and attending two National Youth Leadership conferences. In school she participated in speech and drama events, 4-H, Scouts, Rainbow Girls, and taught children in Sunday School. She loved to sing and always kept the doll she won in a "Shirley Temple" contest at age 5. Merita graduated from Las Cruces Union High School in 1949. A life-long member of the Christian Church (Disciples of Christ), Merita attended Texas Christian University where she earned degrees in Religion, Church Music and Voice. These became increasingly valuable when, on September 12, 1951, she married ministerial student Chris Diebel, a student at Brite Divinity School.
After graduation, Chris and Merita served churches in Luling, Cleburne (where their two sons were born), Pecos, and over 20 years in Abilene at the First Christian Church. Always active in teaching and womens' work, Merita sang in choirs, was soloist for many events, and played in the handbell choir. She was a long-time volunteer at Abilene State School and a member of the Abilene Women's Club where she was an officer and active in the book group. After retirement, she and Chris served as interim leadership for 10 churches, and traveled extensively. Their great joy has been their church work and their wonderful family. They cherished the special times they spent with their four grandchildren and trips with the family. Theirs was a fine life, and when they moved to Fort Worth in 2008 it was to Broadway Plaza Retirement Center where they could be nearer to their family. They became members of University Christian Church where they were married 71 years ago.
Merita is survived by her husband, Chris; sons, Craig (Peggy) of Fort Worth, and Tim (Lori) of Norwalk, IA; grandchildren, Christopher (Jonathan), Merryl (Clayton), Willis, Gretchen (Eric), and great-grandson, Truett.
Memorial service: 2:00 p.m. Tuesday, September 13, 2022 at University Christian Church, 2720 S. University Drive, Fort Worth, TX.
Memorial contributions may made to University Christian Church, Fort Worth.


Thompson's Harveson & Cole Funeral Home & Crematory
4350 River Oaks Boulevard
Fort Worth, TX 76114
Ph: (817) 336-0345
For your information the link to the TDOB preneed information website is: