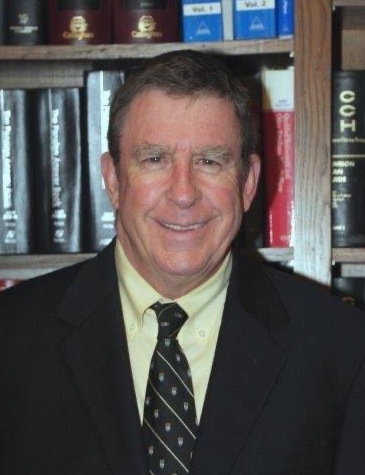 Obituary of William Walker Harrell
William "Bill" Walker Harrell passed away peacefully while surrounded by his family on September 12th, 2022 at the T. Boone Pickens Hospice and Palliative Care Center in Dallas.
"I want to wake each day with the innocence of a child, and go to bed at night with the wisdom of my age while thanking God for one more day," was a principle by which he lived.
"Poppa Frog," as he was self-named and affectionately known, was born on July 4th, 1946 in Fort Worth, Texas to Jack and Bernice Harrell. He graduated from Arlington Heights High School in 1964 and enrolled at TCU, where he was a member of the Sigma Alpha Epsilon fraternity. He graduated from TCU in 1968 and immediately enlisted in the United States Air Force as a pilot. He flew the C-130 and T-38 trainers and was awarded the Legion of Merit in 1979 for exceptionally meritorious conduct in the performance of outstanding services and achievements. During his time in the Air Force, he and his wife Susan welcomed their two children, Jennifer and David, and planned for a long career in the military.
In 1979, Poppa Frog was forced to medically retire from the Air Force as a Captain due to the diagnosis of Multiple Sclerosis during a routine physical: often referred to as his "monster." He began a new career as a financial advisor with Lowry, Raclin, Harrell and Howerdd, which brought him and his family home to Texas. They resided in Plano where he was an avid PSHS Wildcat fan until he and Susan moved to Fort Worth in 1994. His career continued at Rogers Wealth Management as a Senior Vice President until his retirement in 2017, and it was during that year that he married Cynthia Grisham Perkins after Susan lost her battle with breast cancer in 2014. Bill and Cynthia traveled to Ireland twice as well as Glacier National Park, Cozumel, Woolaroc in Oklahoma, Big Bend, Telluride, and a three-week road trip through the southeastern states to visit family and friends. His greatest joy was being a grandfather.
Poppa Frog dedicated his life to the service of others. He was honored to serve as President of the TCU National Alumni Board, President of the Sigma Alpha Epsilon Alumni Association, President of the Arlington Heights Alumni Board, TCU Board of Trustees member, TCU Clark Society member for forty consecutive years, President of the TCU Frog Club, and member of the Warm Place Board of Directors in Fort Worth.
Poppa Frog is preceded in death by his mother and father, Jack and Bernice Harrell, his best friend, David Rankin (Donna), and his wife of 44 years, Susan. He is survived by his wife Cynthia, brother Robert (Sandi), sister Melinda (Rick), daughter Jennifer (Jon), son David (Misty), pseudo daughter Randi (Ricky), and stepchildren Jenny and Matthew. Grandchildren include Cameron, Bailey and Corbin, and step grandchildren are Jamie, Cal, Ren, Ana and Jack. Poppa Frog also adored his "pseudo grandchildren," Addy, Aubrey and Trenton.
Visitation: 5:00 - 7:00 p.m. Tuesday, September 20, 2022 at Thompson's Harveson & Cole Funeral Home, 4350 River Oaks Blvd., Fort Worth 76114.
Memorial Service: 11:00 a.m. Saturday, September 24, 2022 at Christ United Methodist Church, 3101 Coit Road, Plano 75065. ( Link here ) You are invited to wear purple in honor of Poppa Frog.
Memorial donations may be given the The WARM Place, 809 Lipscomb St, Fort Worth, TX 76104 ( Link here )


Thompson's Harveson & Cole Funeral Home & Crematory
4350 River Oaks Boulevard
Fort Worth, TX 76114
Ph: (817) 336-0345
For your information the link to the TDOB preneed information website is: