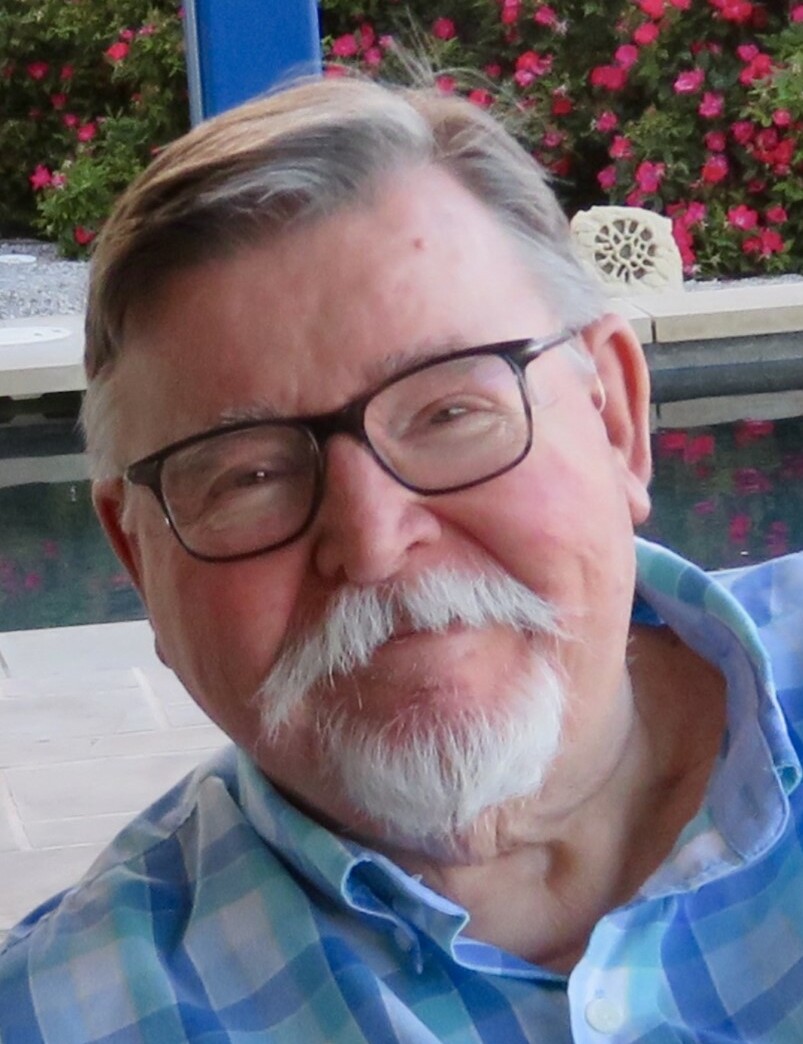 Share Your Memory of
William


Obituary of William Dale Tiedtke
William "Bill" Dale Tiedtke, 88, passed away on October 9, 2022.
A memorial service will be held at 5PM, Saturday, October 22nd, at Thompson Harveson and Cole with a celebration of Bill's life immediately following.
Bill was born July 9, 1934, in Hutchinson, Kansas. He graduated from Hutchinson High School and then at the University of Kansas was initiated with the Kappa Sigma Gamma-Omicron Chapter in 1954. Later, he transferred and graduated from Abilene Christian College, while he and his wife, Judy, raised toddler Dana and newborn Eric.
Bill served eight years in the Kansas Army National Guard, 5th Army, 130th Field Artillery. He enlisted as a private and progressed through the ranks to corporal, to tech sergeant, then to Officer Candidate School and rank of second lieutenant. He left the National Guard and was placed in the Army Reserve for two more years. In his ten years of military service, he was never called to active duty, considered too young for Korea and too old for Vietnam.
As with his military career, he progressed through the ranks in business. Bill's career in corporate benefit sales took him and his young family to Denver, to Fort Worth, where the family grew by one, to Pittsburgh, and back to west Fort Worth where he and Judy lived the rest of their lives. Over the years, he was a senior vice-president of direct marketing for CIGNA, a co-founder and president of IBS Marketing Corporation, and ended his career with Tiedtke Marketing Group, from where he retired in 2004.
Bill enjoyed entertaining and cooking, providing beautifully presented gourmet meals for friends and family--and a breakfast of his famous banana pancakes the morning after. He was an avid reader and devoured book after book, and he loved watching classic movies and the Cowboys (though for a time, he was known to have waved a Terrible Towel.)
Above all else, Bill was an anchor always offering his sage advice, perspective, or broad shoulders wherever, whenever needed. Without fail, he had a good, often long-forgotten story to tell--and when some would have preferred it stayed forgotten, he told it with a twinkle in his eye. His was a benevolent and nurturing soul, and he supported, cherished, and fiercely protected those he loved.
He was preceded in death by his wife, Judith Davis Tiedtke, his parents, Arthur and Helen Tiedtke, and his brother, Gary Tiedtke.
Bill is survived by his son, Eric Tiedtke and wife, Lynda; his daughter Dana Saba and husband, Jean and their children Naji, Antony and wife Kathryn, Christopher and grandson, Alec; his daughter Kristine Hall and husband, Ken and their children Kylee and husband Colin, Kameron, Connor, Callum, Collin and wife, Valerie and granddaughter, Amelia; his niece, Cyd Diaz and son, Ryan; and his beloved Kansas family: great-nephew Jereme Tiedtke and wife, Serena and their children; and great-nephew, Jamie Tiedtke and wife Ciera and their children.
Memorial Service:
5:00 pm
Saturday, October 22, 2022
Thompson's Harveson & Cole
4350 River Oaks Blvd
Fort Worth, Texas, United States

Get Directions
Thompson's Harveson & Cole Funeral Home & Crematory
4350 River Oaks Boulevard
Fort Worth, TX 76114
Ph: (817) 336-0345
For your information the link to the TDOB preneed information website is: