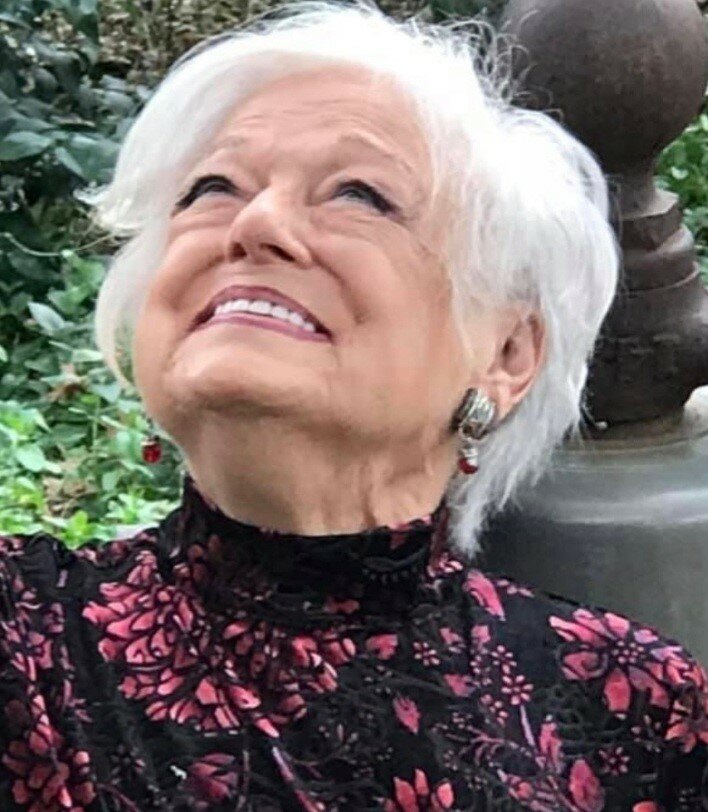 Obituary of Sue Carleton Rector
Sue Carleton Rector died peacefully at home with family at her side on November 17, 2022. She was 91.
Born and raised in Oklahoma, her family moved to Fort Worth where she attended Arlington Heights High School. She later met the love of her life, Richard (Dick) Rector, at Texas Tech University, marrying in 1951. Rick and Sky were born several years later. We children always knew that family came first. We grew up hearing how Mom had gotten several jobs when we were toddlers but never followed through in going to work. She wanted to be with us even though it meant the family would have to eat whatever food was left in the cupboards at the end of each month. We experienced Mom's sacrificial love for our entire lives.
Mom was best known for her deep but childlike faith which captivated many who knew her. She wrote out her daily prayers and loved to study and teach the Bible. For years all day Monday was devoted to finishing up her lesson for her Ladies' Day class at McKinney Bible (Doxology) Church. And to this day countless women consider her influence pivotal in the development of their faith. They still quote her prayer, "Lord, upfront I trust You."
She also conveyed her faith in practical ways through the love she showed to family and friends. She spent many hours writing personal notes on each birthday and Christmas card. She often brought elaborate centerpieces and decorations to restaurants to make occasions special for everyone. She loved beauty in all forms, especially nature.
Her faith was perhaps most evident in her final years when contending with multiple health issues. Even though she was barely strong enough to get in her wheelchair she showed amazing strength and zest for life in continuing to go out with family and friends and attend her weekly Bible study. As her health declined, she truly grew even more sweet and thoughtful towards others.
She often quoted the 23rd Psalm in times of distress and found peace in her "Good Shepherd." We will miss her greatly but rejoice in the reality that she is whole and young once again in the presence of her Savior!
She is survived by her son, Rick, and his wife Judy, their daughters Rachel, Abigail and Madeline; and daughter Sky, and her husband Rev. Reid Ferguson.
The family is honored to invite all who wish to attend a Graveside Service at 12:45 p.m. Wednesday, December 7, at Greenwood Memorial Park, 3100 White Settlement Road, Fort Worth, TX 76107 and the Celebration of Life at 2:00 p.m. Wednesday, December 7, at River Crest Country Club, 1501 Western Ave., Fort Worth, TX 76107 (Please feel free to use the complimentary valet parking at the main entrance.)


Thompson's Harveson & Cole Funeral Home & Crematory
4350 River Oaks Boulevard
Fort Worth, TX 76114
Ph: (817) 336-0345
For your information the link to the TDOB preneed information website is: