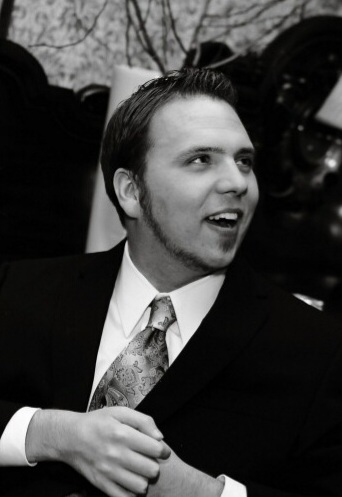 Share Your Memory of
Chase


Obituary of Chase Cleveland Peysen
Chase Cleveland Peysen 36, died December 9, 2022.
Visitation: 6-8 p.m. Thursday, December 15, 2022 at Thompson's Harveson & Cole Funeral Home, 4350 River Oaks Blvd., Fort Worth, Texas 76114.
Funeral Service: 2:00 p.m. Friday, December 16, 2022 at Thompson's Harveson & Cole Funeral Home, 4350 River Oaks Blvd., Fort Worth, Texas 76114.
Private Interment.
Chase was born December 26, 1985 in Wichita Falls, Texas. He attended Aledo ISD, Texas Tech, and Full Sail University where he excelled in music.
Chase's life can be broken into two completely different novels. In 2005, as a young man, Chase suffered an accident that left him as a quadriplegic.
In the first novel, Chase entertained as a gifted musician. At an early age, he demonstrated that he was musically special. Chase started with the piano at age 7, Saxophone at 11, and drums by high school with the marching band and symphony. He entertained and played for family guests as he stepped through his formative years. In addition, he was involved with several sports but golf is where he excelled and competed at Aledo high school.
From high school Chase went on to Texas Tech where he met many wonderful friends and had fun working in the university library. He then decided to follow his musical dreams. Full Sail University is a prestigious school within the music community and difficult to gain acceptance. Chase was well on his way towards a possible successful career in the music business when life interrupted.
In Chase's second novel, life was re-created for him… and everyone around him. It is remarkable to witness what a person in his situation must and can endure. Chase, with his amazing attitude, adapted and successfully created and ran a digital design business, Pixel Clear Designs. Pixel Clear business locations included the Magnolia and Downtown districts. He collaborated with the Fort Worth Police Department on challenging web design projects, as well as, many other local businesses.
His sense of humor was one of a kind and can't be replaced. Chase's mastery of flattery is what endeared him to all that interacted with him…a true gem.
He had neighbors that looked out for him, cared for him and brought him meals from time to time which was greatly appreciated. He loved so many of the doctors and nurses who tended to him and that he joked around with.
He loved his kitties Smash and Okie, his bulldog Lucy, and his exotic fish on display.
He was the love of our lives and he will be tremendously missed forever.
Chase is preceded in death by his grandmothers, Bernadine Peysen, Pat Brantley and Nina Peysen, and grandfathers Ray B. Peysen and Bill Harned.
He is survived by his best friend, Diana Romero; his parents, Ray Peysen (wife, Jackie), Karen Severson (husband, David); brother, Cole Peysen (wife, Brittany); and precious nephew, Camden Peysen; his grandfather, Danon Brantley; his special Godmother, Stephanie Crow; and a host of family and friends.
Thompson's Harveson & Cole Funeral Home & Crematory
4350 River Oaks Boulevard
Fort Worth, TX 76114
Ph: (817) 336-0345
For your information the link to the TDOB preneed information website is: