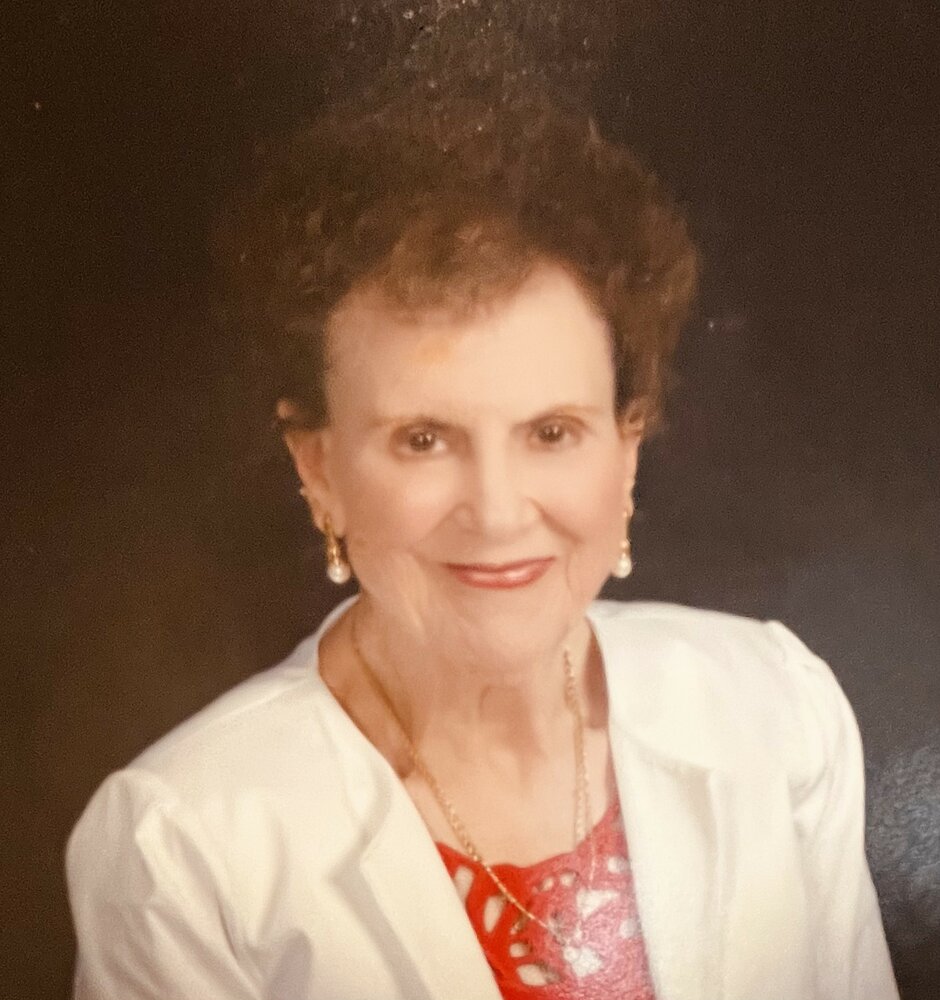 Obituary of Elvesa Ramos Garcia
Elvesa Garcia, better know to friends and co-workers as Betsy, Grandma to her numerous grandchildren and great-grandchildren and finally Tia Bechy to her large extended family, passed peacefully at the age of 92 on December 24.
Funeral Service: 3 p.m. Monday, January 2, 2023 at Thompson's Harveson & Cole Funeral Home, 4350 River Oaks Blvd., Fort Worth, Texas 76114.
You may view a livestream of the service ( link here ).
Elvesa was born and grew up in Hebbronville, Texas, daughter of Adrian and Esther Ramos. She was the youngest girl of 13 children including 6 brothers and 6 sisters. All have preceded her in death. She attended Texas A & I, Kingsville where she received her BA in Elementary Education and met the love of her life, Juan (Johnny) Filimon Garcia. They married on Christmas Day 1953 and began their life together in Fort Worth.
Elvesa was with the Fort Worth ISD for 36 years in several positions. She began as a classroom teacher. She then obtained her Masters in Education from TWU before moving into counseling on the elementary and middle school level. While continuing her education and receiving her doctorate was always her dream, her dedication to children and family did not allow her the time. She retired an administrator, as a vice principal for Daggett Middle School. She continued for an additional 5 years filling in for coworkers and assisting with children any way she could.
She shared a passion for family with her husband, Johnny, and they never missed a chance to dance or sing with one another no matter where they were. Elvesa was admired for her strong work ethic, commitment to teaching and guiding children, her tenacity to conquer any challenge or obstacle in her way, her loyalty to family both near and far, and a wicked sense of humor.
Her presence will be missed, but there is no doubt that she will remain close in spirit and let her loved ones know you can't get rid of her that easily.
She is survived by her husband of 69 years, Juan Filimon Garcia; sons, John and Marylee Garcia of Weatherford and David and Tonya Garcia of Mansfield; grandchildren, Brent and Kelsi Garcia, Shaun and Shay Garcia both of Willow Park, Daniel and Amber Garcia of Fuquay, North Carolina, Kristin and Jarrod Lux of Fort Worth, and Courtney and Andrew Huechteman of Arlington; great grandchildren, Ryan and Noah Garcia, Otto and Maren Garcia, Vera and Beau Lux, Landon Garcia and Knox Huechteman; along with many many nieces and nephews.
She was preceded in death by her parents, Richard her stillborn son, and all her brothers and sisters whom now stand at the gates of Heaven with open arms to embrace their final sister and welcome her to the Kingdom of God.


Thompson's Harveson & Cole Funeral Home & Crematory
4350 River Oaks Boulevard
Fort Worth, TX 76114
Ph: (817) 336-0345
For your information the link to the TDOB preneed information website is: