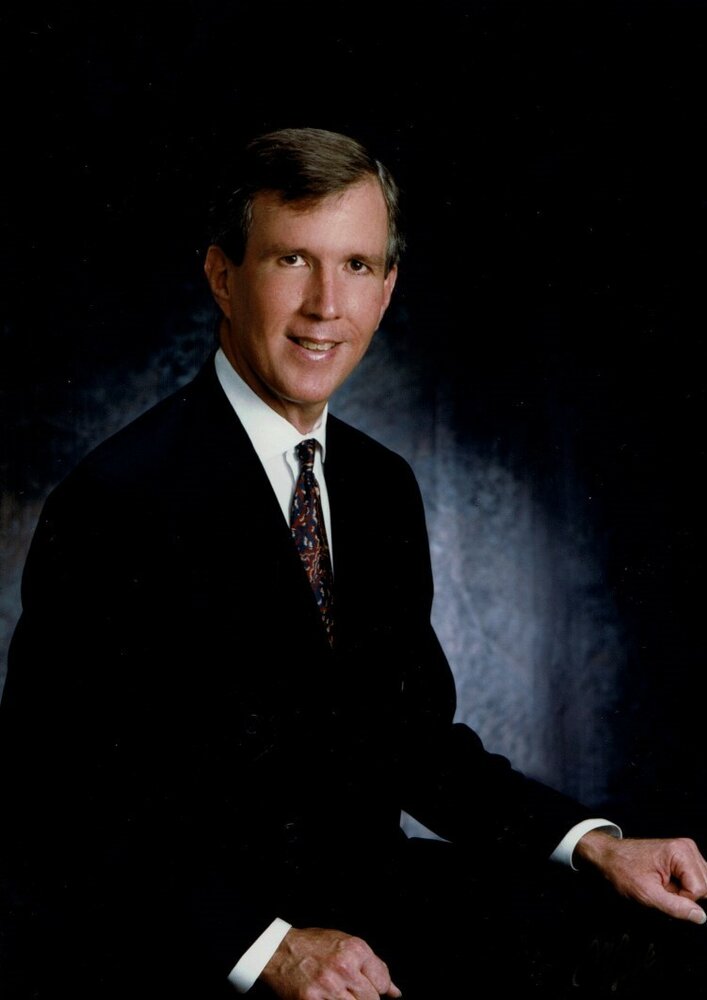 Obituary of William Frank McCann
Bill McCann passed away unexpectedly on Wednesday, December 28, 2022.
Funeral Service: 11:00 a.m. Friday, January 6, 2023 at Arborlawn Methodist Church, 5002 Briarhaven Rd., Fort Worth, Texas, 76109.
Memorials in lieu of flowers may be given to the American Heart Association.
Bill was born September 25, 1945 in Abilene, Texas, and graduated from high school there. He received a bachelor's degree from Baylor University in 1968 and his law degree from The University of Texas in 1975. He served in the U.S. Navy from 1969 to 1972 attaining the rank of lieutenant. From 1975 until his death, Bill was a highly respected member of the Fort Worth Bar as a partner in the firm of Law, Snakard & Gambill. He was a member of the Arborlawn Methodist Church and participated in many local civic organizations, all of which greatly benefited from his legal and organizational skills.
Bill's life had many wonderful facets, both professional and personal. He was a very organized, hard worker who skillfully guided his clients through highly sophisticated business transactions. However, Bill was far more than just a lawyer. He had the rare combination of humility, patience, and compassion that allowed him to support and celebrate the achievements of others with genuine care and enthusiasm. He was a kind and thoughtful man whose non-legal opinions were both sought and respected. Bill expressed his love of life in many ways: he loved gardening and lawn work and taking walks, all of which provided a convenient opportunity for him to visit at length with friends and neighbors. Bill always had a project going. An active and loving grandfather, he took great pride and joy in attending his five grandchildren's sporting events and other activities. Bill was a practical man (he once drove the same car for 17 years) who also enjoyed the finer things in life including traveling abroad (especially cruises), good food, fine wine, and meticulously washing the dishes after each meal at home. Bill's humor and quiet wisdom were strengths which endeared him to his business associates, family and friends. He found great love and joy in his marriage to his wife Sarah, with whom he had just enjoyed a 25th anniversary trip to New York City. To say that he will be missed is a gross understatement.
Survivors: Wife, Sarah J. Henslee McCann; her children, Keri L. Chauffe (Steven) from The Woodlands, Texas, and Brian W. Jubela (Susan) from Chesterfield, Missouri, and Bill's much-loved grandchildren, Camyron, Will, and Hank Chauffe, and Peyten and Josh Jubela.



Thompson's Harveson & Cole Funeral Home & Crematory
4350 River Oaks Boulevard
Fort Worth, TX 76114
Ph: (817) 336-0345
For your information the link to the TDOB preneed information website is: