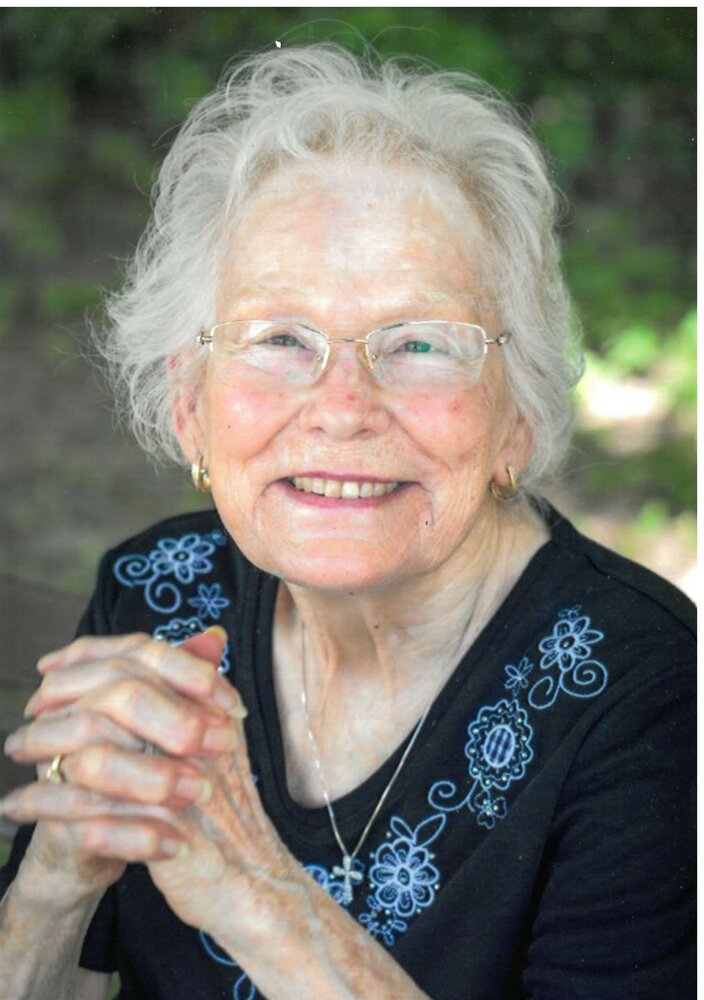 Obituary of Martha Hermena David Pelzel
Martha Hermena David Pelzel, 85, passed away Friday, December 30, 2022 in Keller.
Visitation: 5-7 p.m. with a Rosary at 7pm on Friday, January 6, 2023 at Thompson's Harveson & Cole.
Mass of Christian Burial: 11am Saturday, January 7, 2023 at St. Thomas Aquinas Catholic Church, Pilot Point. Interment: St. Thomas Cemetery.
Should friends desire, memorials may be given to Catholic Charities or a charity of your choice.
Martha was born on April 8, 1937 in Pilot Point to parents, Joe & Elsie Jezek David, and grew up on the family farm. She enjoyed working in her father's grocery store, David's Grocery, and meat locker plant. There she learned the value of hard work and interacting with people.
Martha met the love of her life, Johnny, in first grade at St. Thomas Catholic School. They were sweethearts at Pilot Point High School and voted prospective husband and wife in the yearbook, graduating in 1955. They married June 22, 1957 at St. Thomas Aquinas Catholic Church, then moved to Fort Worth.
Martha loved being wife, mother and home-maker in every way - cooking, baking, sewing, crocheting, knitting, growing flowers, canning and cooking vegetables from Johnny's garden, helping others and always being there for her three children. Their neighborhood on Stephanie Drive in Haltom City became her little slice of small-town Pilot Point as she loved and cared for every neighbor like family. She was a "social butterfly", outgoing and kind, who had the gift of easily making friends. People were drawn to her genuineness, her smile and joyful personality.
Martha was proud of her Czech heritage and of speaking the language fluently. She was excited to experience a trip to the Czech Republic and speak with people there. She and Johnny were members of SPJST Lodge 92 in Fort Worth. They enjoyed many years of polka dancing and good times with friends and family at the National Hall.
Martha served on the Altar Society and sang in the choir at St. George Catholic Church for many years, then later joined St. Elizabeth Ann Seton Catholic Church. She lived out her faith devotedly through her generosity, caring and ministering to others. A cake, a pie, a loaf of homemade bread, a phone call, a visit, a card, flowers and her prayers comforted many.
Martha's joy was being with family, her cousins and lifelong friends, celebrating birthdays, holidays, weddings and anniversaries. She loved doting on her seven grandchildren, cooking for them and watching them participate at their games, activities and events for school. She enjoyed playing dominoes, cards and bingo, and gathering monthly with a group of six dear couple friends who called themselves The Birthday Club. She and Johnny took many memorable trips throughout the United States, Hawaii and Europe.
Martha was a model for how God designed the family to be. It was fitting that He called her home on the Feast of the Holy Family.
Martha was preceded in death by her beloved husband of 64 years, Johnny; her parents, Joe and Elsie; sister, Lorraine Karl; and brother Terry David.
She is survived by her daughter, Theresa Thompson (Doug) of Fort Worth; son, Duane Pelzel (Meg) of Richland Hills; and daughter, Sharon Thomas (Steve) of North Richland Hills; grandchildren, Garrett Thompson, Connor Thompson and fiancee, Brooke Pennings, Jordan and Brooks Thomas, and Grace, Faith and Zachary Pelzel; sister, Virginia Pelzel and husband, Alois of Pilot Point; brother, Raymond David and wife, Ann, of Pilot Point; sister-in-law, Monica David of Pilot Point; and numerous nieces, nephews, cousins and friends.


Thompson's Harveson & Cole Funeral Home & Crematory
4350 River Oaks Boulevard
Fort Worth, TX 76114
Ph: (817) 336-0345
For your information the link to the TDOB preneed information website is: