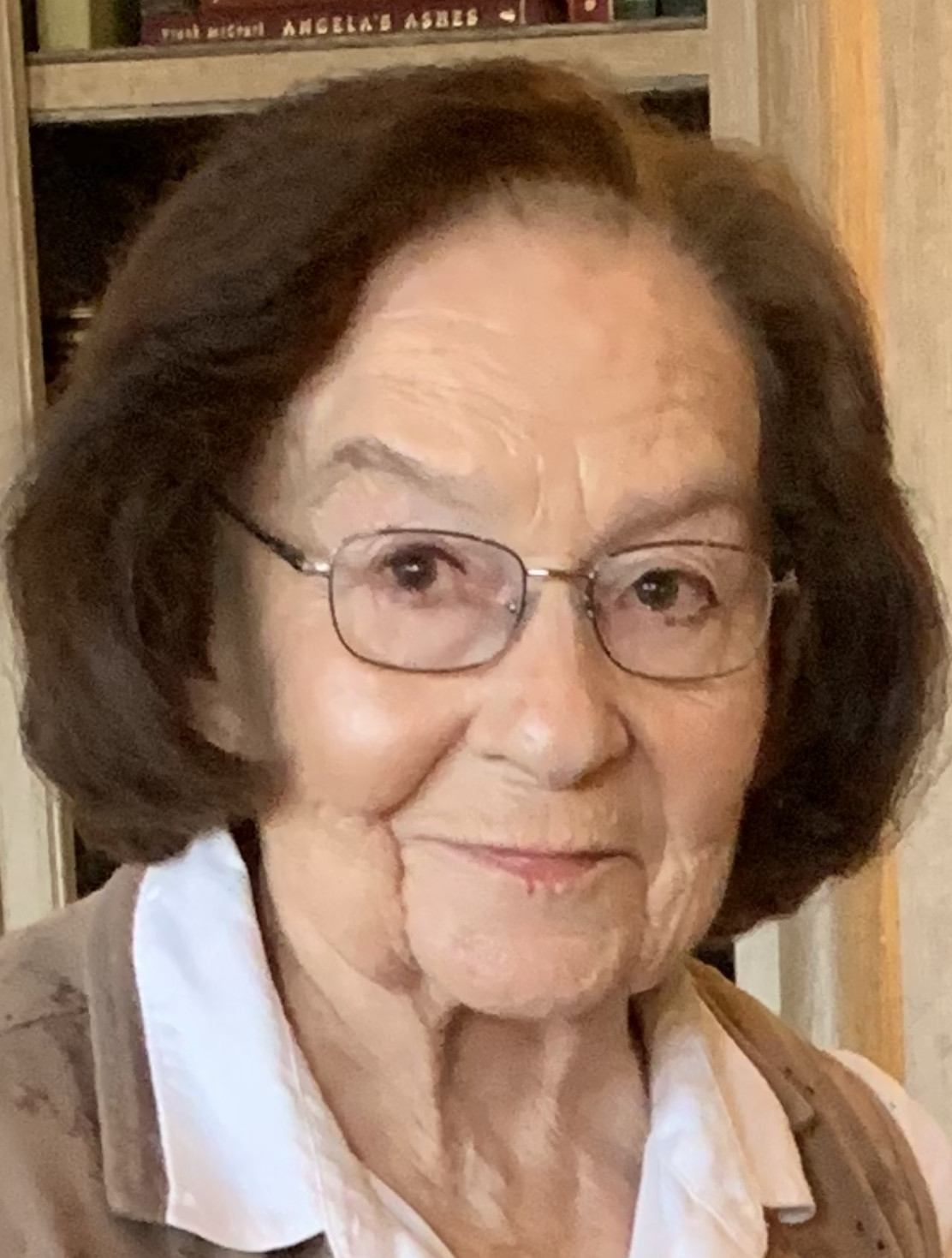 Obituary of Joanne Burch
Joanne Burch passed away December 31, 2022, surrounded by her family. She was born in Olyphant, PA to Mary and John Bodnar. She served as an officer in the United States Navy Nurse Corp during WW II, where she met her husband, William Paul Burch, DDS (who was a naval officer at the time).
Joanne received an undergraduate degree in nursing from TCU, where she was a member of Alpha Chi and Sigma Theta Tau National Honor Societies. She also earned her Master of Science degree from Texas Woman's University as a Psychiatric Clinical Nurse Specialist. Before retirement, she worked as a psychiatric nurse specialist in various local hospitals and private psychiatric clinics.

A charter member of St. Andrew Catholic Church, she also helped organize the first Young Republican Club in Tarrant County and served as its first Vice-President.
Together with her husband, she traveled extensively in the United States and overseas, and they enjoyed tennis and bridge together with friends, and boating with their family on Eagle Mountain Lake. She also especially enjoyed time on the family ranch raising cattle and growing organic vegetables.
She was preceded in death by her husband and her grandson, Ryan Lee Matthews.
Her survivors include her son, Kenneth Paul Burch and wife, Miyoko Niimi; daughters, Nancy Burch Caudill and Gerry Burch Matthews and husband, James D. Matthews; grandchildren, Shea Matthews Patterson and husband, Matt Patterson, Chris Caudill and wife, Tiffany, Shana Usami and husband, Tomohiro Usami, Seri Niimi-Burch and husband, Pablo Beimler, and Sumi Hisahara; and numerous great grandchildren.
There will be a private family chapel service at St. Andrew Catholic Church followed by a private burial at Greenwood Memorial Park.
Memorials may be sent to St. Andrew Catholic Church, the Union Gospel Mission or a favorite charity.



Thompson's Harveson & Cole Funeral Home & Crematory
4350 River Oaks Boulevard
Fort Worth, TX 76114
Ph: (817) 336-0345
For your information the link to the TDOB preneed information website is: