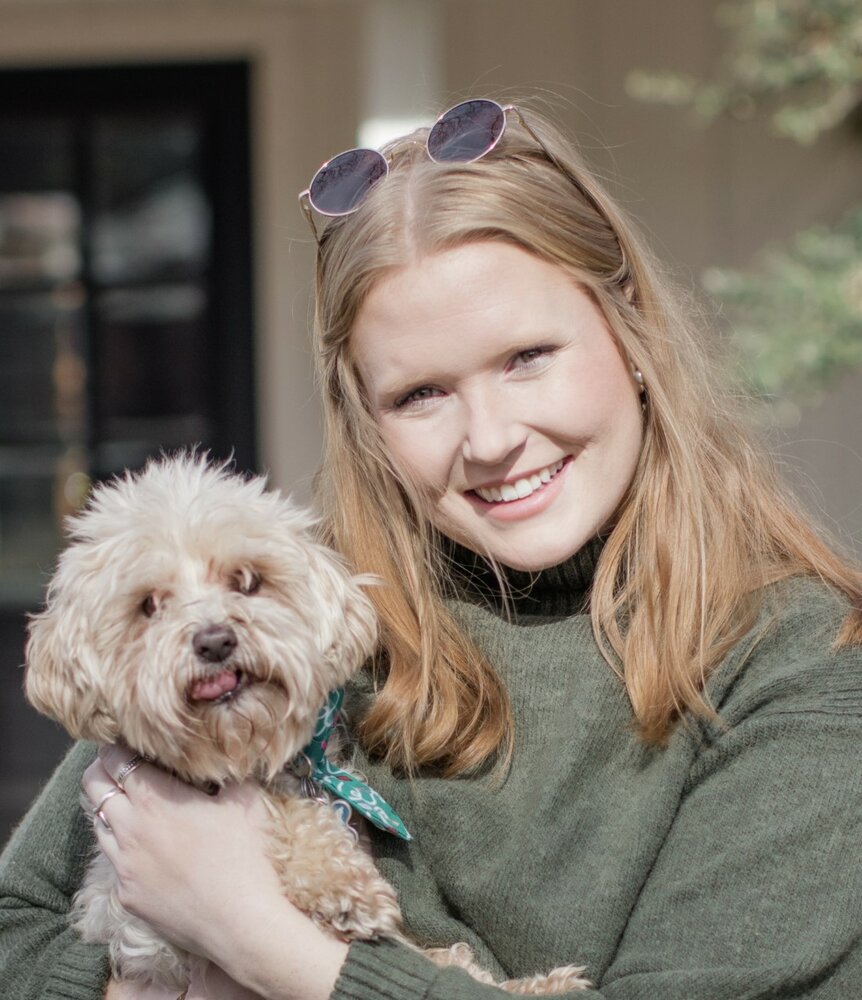 Obituary of Jessica Christine Puckett
Jessica Christine (Jessie) Puckett, 22, passed away in a traffic accident January 1, 2023 in Denver, Colorado.
A memorial service for friends and family will be conducted Wednesday morning, January 11, 2023, 11:00 AM at Arborlawn United Methodist Church, Fort Worth, TX. The family will hold a private inurnment at the church prior to the service, with arrangements handled by Thompson, Harveson & Cole Funeral Home.
Jessie was born September 4, 2000 in Fort Worth, Texas to Susan (Loyd) and Dan Puckett. As the baby girl of the Puckett family (a job she took seriously), Jessie adoringly followed her beloved sisters Katie and Lindsay around, while also striving to be independent. She was truly one of a kind- her beautiful red hair, spitfire personality, funny sense of humor, and her strong will, not to mention her self-professed love of chemistry. Jessie graduated from Paschal High School in 2019, Fort Worth, TX, and went on to attend Texas Tech University, Lubbock, where she was on track to graduate in May 2023 with a degree in psychology and minor in personal finance. Jessie was a bit of a rabid Texas Tech fan and loved to share Red Raider sports with her Dad. She enjoyed her college job at Texas Beauty Company and, along with supplying and serving the beauty industry, she was extremely proud of earning her certified forklift license.
Jessie was her own person. She had her own definite style and presence, loved to shop and delighted in her forklift skills! She had many close friends, old and new, and often took up for and befriended the underdog. When you were with Jessie, she was present and, in the moment, giving you all her attention and sharing much laughter, even at her own jokes. Jessie was blessed with an extremely bright mind, enjoyed intellectual challenges and was very much looking forward to attending law school after graduation. Her hopes and goals were altruistic- she wanted to make a difference. Her legal aspirations were fueled by her deep convictions of wanting to help the less fortunate, more specifically children. Blessed with a loving and supportive family of her own, Jessie dreamed of practicing family and child welfare law to help children trapped in destructive family situations. Always an animal lover, she was rarely seen without her little sidekick maltipoo, Dash.
Jessica Christine Puckett had a deep faith that carried her through her life, but most definitely carried her to the arms of Jesus. For this, and for the much too short life of our beautiful, sparkly eyed, flaming red-haired Jessie, her family is grateful!
Jessie was preceded in death by her grandparents John Wesley Puckett, Sr. and Martha Maxwell Loyd. She is survived by her parents, Susan and Dan Puckett of Fort Worth, two sisters, Katie Puckett Brinker and husband, Noah Brinker, their children, Annie, Judah, Hallie and Gunnar Brinker of Fayetteville, AR, Lindsay Puckett of Tyler, TX, maternal grandfather, Larry Loyd of Houston, TX, and paternal grandmother, Margaret Puckett of Fort Worth. She is also survived by her aunts and uncles, Paula Puckett Turney and husband, Hal Turney, John Wesley Puckett, Jr. and wife, Kitty Puckett, Laura Loyd Davis and husband, Jim Davis, and cousins, Madeline Jeffers, Macy Jeffers, Harrison Davis, and numerous other extended family.
In lieu of floral gifts, memorials may be given to: Arborlawn United Methodist Church Youth Program or Sit…Stay…Play Dog Therapy at Cook Children's.


Thompson's Harveson & Cole Funeral Home & Crematory
4350 River Oaks Boulevard
Fort Worth, TX 76114
Ph: (817) 336-0345
For your information the link to the TDOB preneed information website is: