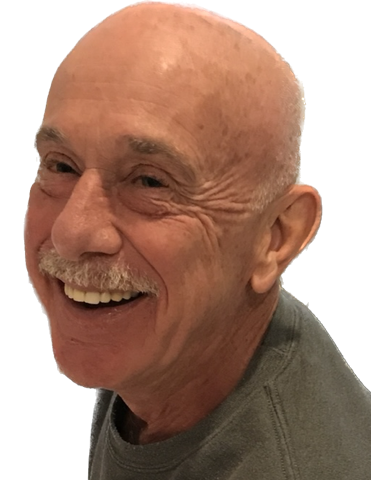 Obituary of Paul Lamont Nelson
Paul Lamont Nelson passed away peacefully in his sleep on the morning of January 3, 2023.
A Celebration of Life will be announced.
Memorials in lieu of flowers may be given to the Alzheimer's Association, the Humane Society of North Texas or the Tarrant County Food Bank.
Born in Susquehanna, Pennsylvania on April 16, 1947, Paul was a veteran of the US Air Force and served four years in Vietnam. He then attended Keystone College and received an associate degree in liberal arts. He retired in 2009 after having worked 40 years at Link Simulation where his job as a manufacturing planner took him many places around the world.
Paul grew up on a family dairy farm, on a dirt road, in the hills of Starrucca, Pennsylvania. He would walk a mile to the bus stop each morning. The natural world was young Paul's first love, a love that endured throughout his life. There was a white pine that was no taller than seven year old Paul in 1954. He thought of this white pine as a friend. There is a pine forest in a circle around this now gigantic pine tree. He called the younger trees her "children" and he last visited his old friend in 2019.
Paul was an animal whisperer. He took in stray animals and gave them a home. They understood each other.
Paul loved his friends of which he had many. When a friend needed help, he was there, and he was there with a beautiful smile. Helping gave him joy. He loved his family. He spoke proudly of his father, Lamont, and his mother, Ruth Helen, and he was very close to his niece, RuthAnn, whom he would visit whenever he was near.
Paul loved Brian Denning with whom he shared his life for twenty-six years. Paul lived a noble and beautiful life. He will always be loved and he will always be missed.
He was preceded in death by his mother, Ruth Helen, his father, Lamont, his two sisters, Sandra and Lydabel, and his childhood dog, Rover. He is survived by his sister, Anna Cowdrick, his niece, RuthAnn Burkhalter, his partner and best friend, Brian Denning, and his sweet cats.


Thompson's Harveson & Cole Funeral Home & Crematory
4350 River Oaks Boulevard
Fort Worth, TX 76114
Ph: (817) 336-0345
For your information the link to the TDOB preneed information website is: