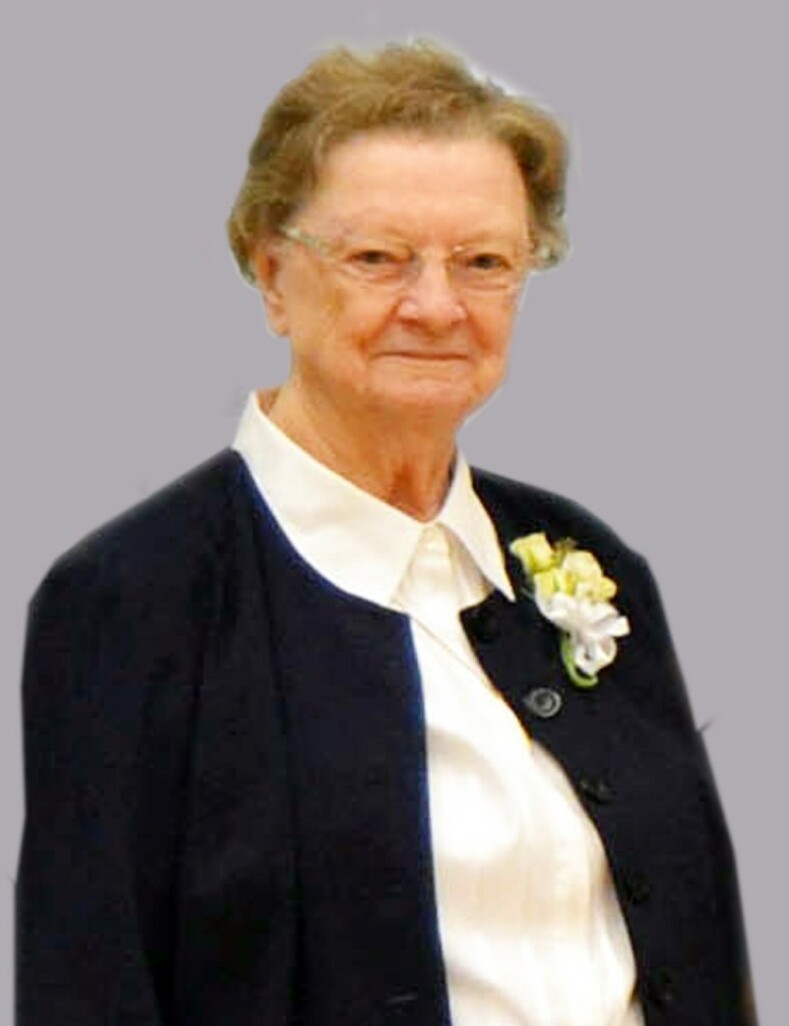 Obituary of Sr. Teresa Honkomp
Sister Teresa Honkomp, a Sister of St. Mary of Namur, passed away January 26, 2023.
Mass of Christian Burial: 10 a.m. Monday, February 6 at St. Andrew Catholic Church.
Interment: Mount Olivet Cemetery.
Memorials in lieu of flowers may be given to the Sisters of St. Mary Namur, 909 W. Shaw, Fort Worth, Texas 76110.
She was born in Wichita Falls, Texas, the eighth of nine children and was educated at the Academy of Mary Immaculate from Grades 1 to 12, graduating in 1951. She entered the Sisters of St. Mary of Namur in the fall of that year. She attended Our Lady of Victory College and earned her Bachelor's in Education from Our Lady of the Lake College in San Antonio and her Master's in Education from Texas Women's University in Denton.
Since leaving the Novitiate in 1954, she has dedicated most of her life to the education of the young, teaching primarily in elementary and middle schools, often serving as Principal. She has taught in most of the schools served by the Sisters of St. Mary in Texas: Dickinson, Fort Worth, Dallas, Houston, and Beaumont.
After some thirty years as a classroom teacher, Sister Teresa participated in a sabbatical semester at a retreat house in Hawkestone, England. It was there that she developed an affection for lighthouses.
When she returned to Texas, she taught with the Incarnate Word Sisters at St. Vincent de Paul School in Houston for ten years. Sister then joined the community at OLV Center and taught and served as assistant Principal at OLV Elementary. Following her retirement from teaching, Sister served as sacristan at the Center and continued to substitute for the Principal of OLV when needed. She often prepared liturgical celebrations for the students. In her spare time, she took art lessons and produced some works which merited entry in the Texas State Fair. Even these last years, she has continued with her art work.
She was preceded in death by her parents, Mary and Gerhard Honkomp, and her four sisters, Edith Honkomp, Mary Margaret Winaski, Antoinette Fortner, and Rita Metzinger, and three brothers, Bernard (Buddy) Honkomp, Gerald Honkomp and Clyde Honkomp.
Among her surviving family are her niece, Miss Judy Winaski, also a former teacher at OLV Elementary, and her brother Edward and his significant other, Susie. She is also survived by a sister-in-law, Louise Honkomp, and numerous cousins, nephews and nieces.


Thompson's Harveson & Cole Funeral Home & Crematory
4350 River Oaks Boulevard
Fort Worth, TX 76114
Ph: (817) 336-0345
For your information the link to the TDOB preneed information website is: