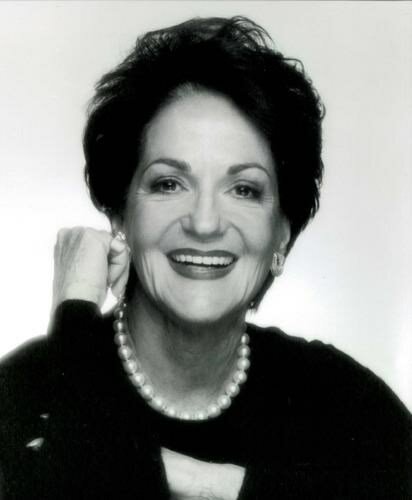 Obituary of Ann Frasher Hudson
Fort Worth, Texas - Ann Frasher Hudson, beloved mother, grandmother, great grandmother and friend, died peacefully at home from complications due to osteoporosis on February 3, 2023.
Service: Private graveside service, followed by a memorial gathering to be announced later.
Ann lived an extraordinary life full of love, family, friends, music and art in both Fort Worth, TX and Aspen, CO.
Born in San Antonio, TX, to Eleanor Leissner Frasher and Francis M. Frasher, Sr, Ann graduated from St Mary's Hall, attended Sweet Briar College in Virginia, and received her B.A. from the University of Texas in Austin, where she was also a member of Pi Beta Phi.
While living in Austin, she met the love of her life, Edward R. Hudson, Jr., and the two were married in 1959. They enjoyed 62 wonderful years together, and had two children, Randall and Frasher.
Ann loved to travel, and took great joy in exploring the world with her children, and then her 4 grandsons. Such trips always included visits to art galleries and museums, with occasional stops at sporting goods, fashion and gelato shops in an effort to keep everyone's spirits high before the next museum.
Despite not being a downhill snow skier, Aspen was Ann's second home, and she enjoyed entertaining friends and family there in both the summer and winter. Over dinner, typically with classical piano music playing in the background, she loved hearing about her family's and houseguests' activities, and what their plans were for the next day. She was a passionate hiker and snowshoer, naming the guest bedrooms in the house after some of her favorite trails. Ann also made it a point to occasionally go fly-fishing, if nothing else to get another photo for the family's wall of fame.
Ann was a passionate reader. Biographies, Louise Penny novels, the New York Times and Wall St. Journal, even Sports Illustrated, not only as a fan, but primarily so she could have informed discussions with her grandsons about the many teams and sports they followed. When she won the family NCAA basketball pool, her comment was simply 'and why is anyone surprised?!'
Ann had a shrewd and keen business mind, which kept her financial advisors and fellow board members on their toes. She was very good at detecting rubbish, and she never hesitated to let the speaker know she was on to them.
In 1987, she, along with Ed, Randall and Frasher, formed Javelina Partners.
Ann gave generously of her time and resources to many non-profit organizations, including: The Cliburn, the Aspen Institute, the Modern Art Museum of Fort Worth, the Aspen Art Museum, the University of Texas Fine Arts College, the Aspen Music Festival, the Whitney Museum (NY), the National Gallery of Art (DC), and the Fort Worth Symphony, Junior League, Arts Council and Zoo.
She was a member of the Assembly, and was President in 1984.
Ann was a member of Holy Family Catholic Church, and was preceded in death by her husband, her parents, her brother, F. Morgan Frasher, Jr., and her mother and father-in-law, Josephine Terrell Smith Hudson and Edward Randall Hudson, Sr.
Ann is survived by her son, E. Randall Hudson III and wife Carolyn; daughter, Frasher Hudson Pergande and husband, John; grandchildren, Morgan McK. Pergande and wife Hannah, Edward R. Hudson IV, Graham H. Pergande, Spencer C. Pergande; great grandson J. Hudson Pergande, brother-in-law William A. Hudson II and wife, Betty; and nieces, Emily T. Hudson and Terrell A. Ledford.
In lieu of flowers, contributions to any of the following, or the charity of your choice, would be appreciated by the family: The Cliburn, the Aspen Institute, the Modern Art Museum of Fort Worth, the Fort Worth Symphony, the Aspen Art Museum, the Kimbell Art Museum.
The family wishes to thank Dr. Craig Dearden, Marcela Ramirez, Comfort Keepers and Pearl Selane for their years of dedicated service.
Thompson's Harveson & Cole Funeral Home & Crematory
4350 River Oaks Boulevard
Fort Worth, TX 76114
Ph: (817) 336-0345
For your information the link to the TDOB preneed information website is: