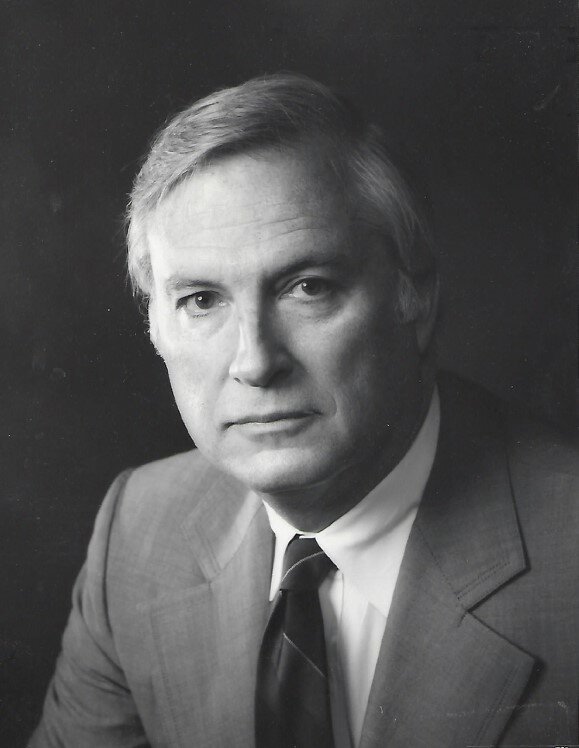 Share Your Memory of
Robert


Obituary of Robert Joseph Turner III
Robert Joseph Turner III (Bobby) was born November 1, 1929 and died February 28, 2023. November 1, All Saints Day, is significant, and it celebrates those Christians who achieved spiritual maturity. It is a day to venerate all the holy men and women who have been canonized by the church. Although it can't be said that Bobby was canonized, he did live by the Golden Rule and saw the good in all people and that is where his spirituality laid and made him a Saint to all that knew him. Born to Edith Pearson Turner and Robert Joseph Turner II, their only child, in Grenada, Mississippi. His father worked for the railroad, and they moved to Baton Rouge when Bobby was young. While growing up in Baton Rouge, Bobby became a Boy Scout both literally and figuratively, acquiring enough merit badges to achieve Scouting's highest honor, Eagle Scout. Bobby continued to be awarded "merit badges" throughout his life, graduating from Baton Rouge High with all A's, receiving an undergraduate degree from LSU in chemistry and zoology with honors, joining Sigma Nu fraternity, meeting Ellise Brown Weldon (Puddin), who became his wife on August 8, 1953, graduating Valedictorian from LSU Medical School, and then starting a family of his own with Puddin. Let's pause there. Bobby Turner, only child, had six children while completing medical school, his internship at Brooke Army Hospital in San Antonio, his residency at Charity Hospital in New Orleans, and then being stationed as Chief of Surgery at USAF Hospital, Carswell, Fort Worth, Texas in 1959. Boy Scout indeed! Ruthie, Laura, Weldon, Stephanie, Jennifer, and Kenneth were born to Puddin and Bobby during that eight-year journey, variously in New Orleans, San Antonio, and Fort Worth. After being discharged from the Air Force in 1964 with the rank of Major, Puddin and Bobby were confronted with the notion of raising six children in New Orleans. They made a life-changing decision to stay in Fort Worth. Bobby became a partner in the Lorimer Clinic and with Puddin, started putting down roots in a city they would call home and come to love. They made lifelong friends and became involved in the community and along the way became Texans. Bobby continued collecting "merit badges" while practicing General Surgery in Fort Worth, becoming Chief of Surgery and Chief of Staff at Saint Joseph Hospital, Chief of Surgery at John Peter Smith Hospital, President Fort Worth Surgical Society, President Rives Surgical Society, President North Texas Chapter of the American College of Surgeons, President of Fort Worth and Tarrant County Cancer Society, President of the Texas Surgical Society, Chairman Medical Staff Moncrief Cancer Center, all of this culminating in being awarded by his colleagues the highest recognition given to physicians by the Tarrant County Medical Society, the Gold-Headed Cane, in 2008. His acceptance speech was titled "My Heroes Have Always Been Doctors" borrowing from Willie Nelson's song "My Heroes Have Always Been Cowboys", acknowledging his love for medicine and Texas.
In retirement, Bobby continued his "merit badges" pursuit (what he really loved was being a student). He received a master's in history from Texas Christian University, took tap dancing lessons from Gracey Tune, wrote fiction, wrote poetry, painted, became a docent at the Modern Art Museum of Fort Worth and at the Kimbell Art Museum.
Bobby never totally left Louisiana behind. Those who were lucky enough to hear his Cajun jokes knew Boudreaux and Thibodeaux well. He had a love for Pete Fountain and Dixie Land Jazz. Bobby loved his dinosaur Monday night dinner group and would occasionally read them one of his poems.
Above all of his scholastic achievements, medical accolades, and collection of "merit badges", Robert Joseph Turner III, born an only child, was a family man. He loved his wife and raised his six children with a strong, principled hand, and they loved him for it. Those who knew him would agree, he was the ultimate Boy Scout!
He is preceded by his loving wife, Ellise Brown Weldon, and daughter Jennifer Ann Corbett.
Bobby is survived by his children Ruthie Turner and her fiancé Dan O'Toole, Laura Brown and her husband Wayne, Weldon Turner, Stephanie King and her husband Steve, son in law Brad Corbett, Kenneth Turner and his wife Anna, grandchildren Gregory Kidwell and his wife Stephanie, Allison Kidwell, Melissa Kidwell, Wynn Brown and his wife Leigh, Turner Brown and his wife Anne, Eliza Turner, India Turner, Lillie Turner, Eden Turner, Jamie King and his wife Meredith, Ford Corbett, Turner Corbett, Anna Caroline Turner, Estella Turner, and numerous great grandchildren.
A Graveside Service will be held at 2:00 p.m. Wednesday, March 8, 2023 at Greenwood Memorial Park.
In lieu of flowers, donations can be made to the ALS Association of Texas.
Graveside Service:
2:00 pm
Wednesday, March 8, 2023
Greenwood Memorial Park
3100 White Settlement Rd
Fort Worth, Texas, United States
817-336-0584

Get Directions
Thompson's Harveson & Cole Funeral Home & Crematory
4350 River Oaks Boulevard
Fort Worth, TX 76114
Ph: (817) 336-0345
For your information the link to the TDOB preneed information website is: