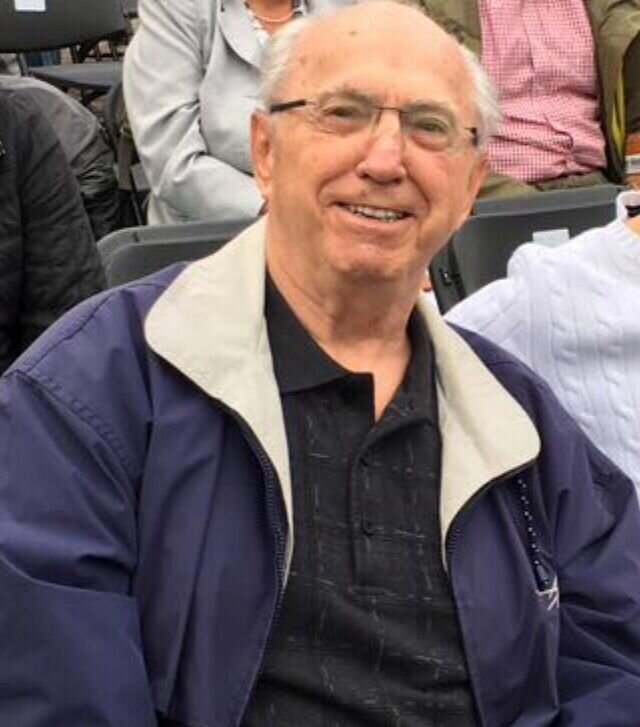 Obituary of Normand J. Montigny
Benbrook, Texas – Normand J. Montigny, 87, went into the loving arms of the Lord on Friday, March 3, 2023.
Mass of Christian Burial: 10:30 a.m. Monday, March 20, Holy Family Catholic Church, 6150 Pershing Ave., Forth Worth. Interment: 2:00 pm in Dallas-Fort Worth National Cemetery.
Visitation: 6:00 p.m. on Sunday, March 19, with a Rosary beginning at 7:00 pm at Thompson's Harveson & Cole.
Memorials: In lieu of flowers, the family requests donations be made in his memory to an Alzheimer charity of choice or to the Unborn Baby Care of North Texas.
Normand was born Sept. 5, 1935, in Albion, Rhode Island . He married Marlis Nov. 5, 1965, in Wunstorf, Germany.
He spent 26 years serving in the Air Force and retired as a SMSGT, with time served in Vietnam, as well as NATO. This afforded him the opportunity to not only visit many countries, but to experience the culture as well. He possessed a linguistic gift and could speak five languages: English, French, German, Italian, and Turkish. He enjoyed exploring his surroundings and was famous for initiating "the Sunday drive." Besides exploring his surroundings, he enjoyed his coffee and lighting candles for family and friends at the various churches he visited with his daughter Caroline.
He was devoted to his faith and was a proud member of the Knights of Columbus, Council 4101. They spent the bingo nights cooking up comfort food and running a busy snack bar.
He was devoted to his family and enjoyed various "father and son" projects at the house with René. In later years, he became an avid cook learning from Giada and Emeril. His family would be the official taste testers to help him perfect his craft. His three granddaughters, Chloe, Claire, and Ryleigh were special to him. Pépère loved to spend time with them and was fondly called Pepper by Ryleigh. His love of "Texas ice cream" was a special moment shared with the girls.
He was preceded in death by his wife of 39 years, Marlis, his parents Antonio and Eva, siblings René and Therese.
Survivors: daughter, Caroline Montigny; son, René Montigny and his wife Dana; grandchildren, Chloe, Claire, and Ryleigh and special friend, James, son-in-law for life. He was surrounded by a caring group of people in his last years including: David, Akram, Claudia, Joy, Beamlak, Emi, Dina, Albina, Saliha, Beate, Justin, and cowgirl Shanice. We are forever grateful for the care and comfort of these special souls.


Thompson's Harveson & Cole Funeral Home & Crematory
4350 River Oaks Boulevard
Fort Worth, TX 76114
Ph: (817) 336-0345
For your information the link to the TDOB preneed information website is: