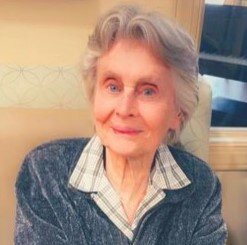 Obituary of Patsy Ann Berry
Patsy Ann Berry, 93, passed away March 8, 2023.
A private Celebration of Life will be held.
Patsy was born March 4, 1930 in Dallas to D.V. and Veo Burks. A graduate of NTSU in 1950 along with her future husband, Troy Royce Berry, she earned her Master's Degree in Speech and Language Pathology. Patsy retired at age 70 having served in the Fort Worth ISD where she piloted a self contained language learning disability program. She was honored as Teacher of the Year and twice nominated for Who's Who Among America's Teachers.
She is survived by her children, grandchildren, great grandchildren, nephews, nieces and a cousin.
She was devoted to and adored by her family. Patsy was everybody's favorite!!


Thompson's Harveson & Cole Funeral Home & Crematory
4350 River Oaks Boulevard
Fort Worth, TX 76114
Ph: (817) 336-0345
For your information the link to the TDOB preneed information website is: