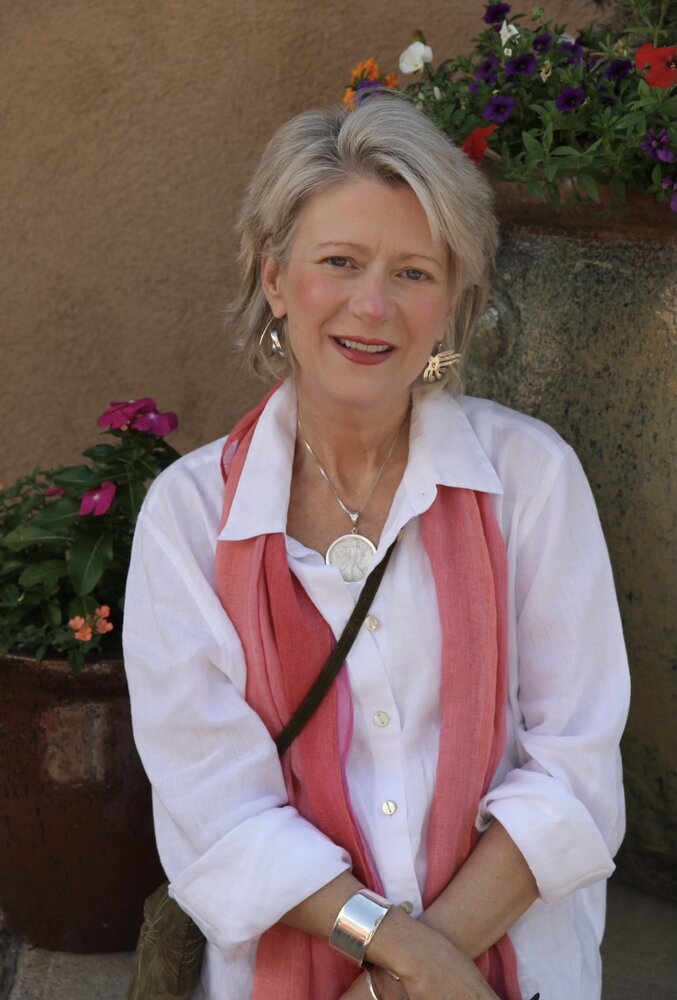 Share Your Memory of
Daphne


Obituary of Daphne Dawn Perry
Daphne Dawn Perry - architect, painter, weaver, gardener and cook among her many prodigious sensitivities and skills - passed away quietly in hospice Monday, March 13, after an extended illness.
Born in Stamford Connecticut she was raised in Dallas and attended Stephen F. Austin State University for a year studying art before graduating third in her class from then Department of Architecture at Texas Tech University in 1979 with a BA in Architecture / Design Option. After working for Skidmore, Owings & Merrill in Denver from 1979-80, as a project designer she moved to Fort Worth and worked for Growald Architects as well as Emery O. Young Architect until obtaining her own license in 1988 and beginning Daphne Dawn Perry, Architect as a sole practitioner. She was also licensed as an Interior Designer in Texas.
In 1990 she established Patterndance, a weaving company which later became Cicada, through which she wove one-of-a-kind custom tapestries for noted patrons in both Dallas and Fort Worth while also practicing architecture. She was awarded and published for bother her architectural work and her weaving.
She served as a Vice-President of AIA Fort Worth in 1994 and in 1995, receiving the chapter's Young Professional Award in 1994. In Fall 2000 she was a Visiting Critic at the UT Arlington School of Architecture.
Her garden was her respite and her dogs Chesapeake, Macy and Mattie filled her with immense pleasure for 25 years. Together 44 years, Daphne's husband W. Mark Gunderson, was the joy of her existence and will have to find a way now in which to continue without her profound insights and beauty. He would like to especially thank Dr. Gregory Phillips, Dr. Asad, Dean and Dr. Justin Chan for their limitless compassion. Her closest friends remember her impish smile, dinner parties and sense of humor.
Daphne was preceded in death by her parents Imogene ( O'Dell ) and John W. Perry and is survived by her sister Dell Perry, and nephew Seann and his wife Chris. She is also survived by her mother-in-law Carol D. Sweeney and brother-in-law John M. Gunderson; both loved her dearly.
Daphne desired that there be no service.
Memorials could be made to the ASPCA, Humane Society, Bruce Wood Dance, AIA Fort Worth or the Dallas Architecture Forum.
May she rest without pain.
Thompson's Harveson & Cole Funeral Home & Crematory
4350 River Oaks Boulevard
Fort Worth, TX 76114
Ph: (817) 336-0345
For your information the link to the TDOB preneed information website is: