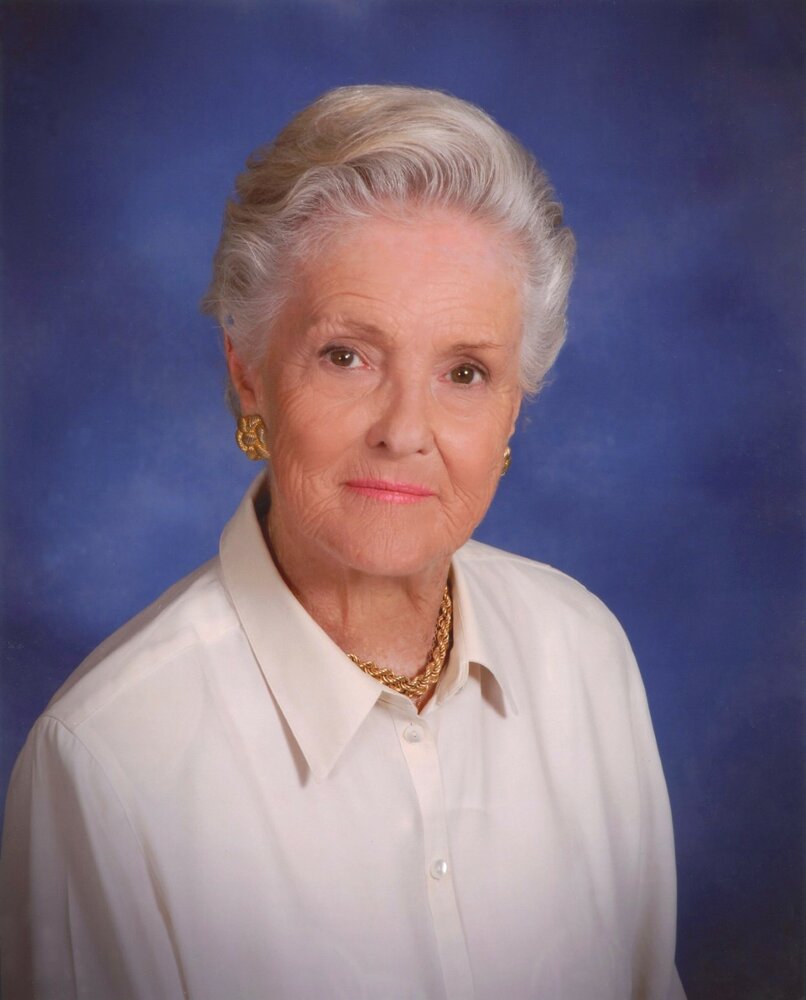 Obituary of Gretchen Brants Barrett
Loving wife, mother, grandmother, and great-grandmother of four, Gretchen Brants Barrett passed peacefully in her home surrounded by her family on March 26, 2023. Born May 25, 1926, to Harry E. and Elizabeth (née Humble) Brants in Fort Worth, TX. She attended Arlington Heights High School in Fort Worth and Miss Hall's School in Pittsfield, MA before attending Sarah Lawrence College in Bronxville, NY.
Gretchen married R. Hunter Barrett, Sr., also of Fort Worth, in October 1945. In November 1945, the Barretts moved to San Jose, Costa Rica to help Hunter's father, A.P. Barrett, run his mining operation there. They returned to Fort Worth's westside in the Spring of 1946 and called it home for the rest of their lives.
Gretchen served on the boards of several organizations throughout her life, including the Junior League of Fort Worth, Fort Worth Day Nursery, the Texas Boys Choir, the Fort Worth Garden Club, The Assembly, and was appointed by Texas Governor Allan Shivers to the original Good Neighbor Commission. She was also member of Ridglea Country Club and the Fort Worth Boat Club.
Gretchen maintained an interest in music and languages throughout her life, at one time serving as an interpreter for the Juvenile Court of Fort Worth. She was dedicated to her family, her church, and her friends with whom she spent years enjoying weekly luncheons at River Crest Country Club. She was an enthusiastic cook, accomplished gardener, fluent in Spanish, and made the best margarita around.
Gretchen and her husband enjoyed summers at the lake or at the beach with their children, deep-sea fishing and sailing around the Gulf Coast, Baja, and the Caribbean. After landing marlins, tuna, and dorados of her own, she would take the day's catch to make fresh ceviche and prepare fillets in the galley while Hunter piloted the boat, looking for bigger fish.
When the children were grown, they took to raising cattle together and she taught her grandsons to fish at German Valley Ranch, their ranch in Hamilton County, Texas. After selling their cattle operation, the couple traveled extensively across Europe and Central and South America. Her favorite voyage was aboard the passenger freighter M/V Americana with ports of call in Venezuela, Brazil, and Argentina.
All along the way, she shared these adventures and passions with her two children, four grandchildren, and four great-grandchildren. Hunter and Gretchen enjoyed sixty-five years of marriage together, having never left each other's side until his death in 2010.
She is preceded in death by her devoted husband, Hunter; her older sister, Cynthia Helen Brants; and her beloved grandson, Christopher Lehane Johnson, all of Fort Worth, TX.
She is survived by her son, Richard "Rick" Hunter Barrett, Jr. and wife, Anne; daughter, Renee Barrett Johnson; three grandsons, Lee Barrett Johnson and wife, Leanna; Hunter Burton Johnson and wife, Diana, all of Fort Worth, TX; Richard Euan Barrett, of Epsom, Surrey, England; four great-grandchildren, Rohan Lee Johnson, Zabrina Michelle Weir, Christopher Lehane Johnson II, and Sofia Gretchen Johnson; and numerous cherished extended family and lifelong friends.
The family wishes to thank Community Hospice of Texas.
Funeral Service: 1:00 p.m. Saturday, April 1, 2023 at St. Andrew's Anglican Church. The family will greet friends at a reception in Moncrief Hall following the service.
Memorials: In lieu of flowers, the family asks that gifts to a charity of your choice be considered.


Thompson's Harveson & Cole Funeral Home & Crematory
4350 River Oaks Boulevard
Fort Worth, TX 76114
Ph: (817) 336-0345
For your information the link to the TDOB preneed information website is: