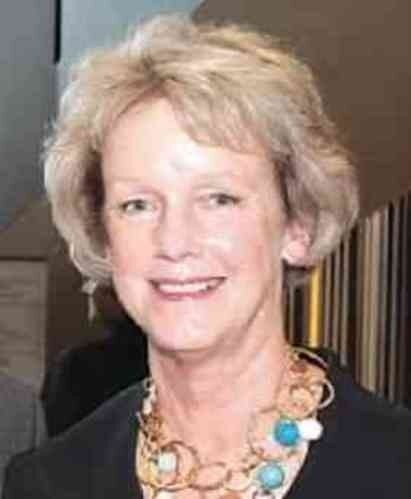 Obituary of Dorothy "Scottie" Pryor Bartel
Scottie Bartel died peacefully at home from complications of Parkinson's disease on March 25, 2023.
Scottie was born in Stamford, Texas, on January 3, 1944 to Dorothy and George Pryor. She grew up in Stamford where her grandfather, father and uncle were physicians and surgeons. She graduated from Stanford High School in 1962 at the Valedictorian of her senior class. Scottie then entered Wellelsey College in Wellesley, Massachusetts where she majored in Spanish and spent her junior year in Madrid, Spain during the tumultous Franco Era. Scottie graduated from Wellesley in 1966 as a Durant Scholar.
During her freshman year at Wellesley Scottie met Harry, her husband to be, who was then a junior at Dartmouth College. A four-year courtship culminated in their engagement during her graduation weekend at Wellesley. Later that year Scottie and Harry moved to Dallas where Harry would finish law school. They subsequently married in Scottie's hometown of Stamford on New Year's Eve, December 31, 1966.
Following Harry's graduation from law school in June 1968, Harry and Scottie moved to Fort Worth where Harry accepted a position with the Cantey Hanger Law Firm and Scottie accepted a position teaching Spanish at Monnig Middle School. Thereafter, Scottie quickly became involved in community activities. She and Harry joined First Presbyterian Church, where Scottie immediately became a member of the Chancel Choir. She remained an active choir member for the next 50 years, served on numerous committees of the church, and was eventually elected to serve as a ruling Elder. On a broader community level Scottie became a member and officer of the Junior League, an active volunteer with the Van Cliburn Foundation, the Texas Boys Choir, and the Fort Worth Symphony, and eventually served on the boards of directors of all three organizations. Subsequently, she would also serve as a volunteer with Meals on Wheels.
Scottie and Harry had two children, Christopher and George. Scottie left teaching for a period of time to raise her children, but eventually accepted a position in the Spanish Department at Fort Worth Country Day School where she taught for 23 years until her retirement.
A gifted pianist, Scottie was particularly supportive of the Van Cliburn International Piano Competition where she served as a volunteer for over 40 years, including service as one of five vice chairs for five of the competitions spanning a period of over 20 years.
Scottie and Harry shared a passion for travel and over the course of their fifty-six years of marriage traveled to every continent except Antarctica. As a result of her lifelong interest in and study of Hispanic culture Scottie fell in love with northern New Mexico and its unique blend of Indigenous, Hispanic, and Anglo cultures. She enjoyed many summer vacations in Taos, and eventually she and Harry bought a second home there. Thereafter, they enjoyed the classical music offerings, art shows, and unique cuisine that make Taos special. As a bonus they had rocky mountain vistas, great hiking and rafting, and most importantly, cool summer air!
Scottie was a faithful christian, and a devoted and loving wife, mother, grandmother, teacher, and friend.
Scottie is survived by her husband, Harry; her son, Christopher Bartel and his wife Darcey; her son, George Bartel and his partner, Isabel Alford; her grandchildren, Kendell, Carter and Tess Bartel; her sister, Ann Simms and husband, John, and their children, Missy Montgomery and husband Carter and children John and Peter, and Julie Hayes and husband Jay and children Tucker and Julia.
Memorial Service: 2:00 p.m. Saturday, April 1, 2023 at First Presbyterian Church of Fort Worth, 1000 Penn Street, Fort Worth, with a reception following the service.
Memorials: In lieu of flowers, the family would appreciate contributions to any of the following, or a charity of your choice: First Presbyterian Church of Fort Worth, The Cliburn Foundation, The Fort Worth Symphony Orchestra or Meals on Wheels.


Thompson's Harveson & Cole Funeral Home & Crematory
4350 River Oaks Boulevard
Fort Worth, TX 76114
Ph: (817) 336-0345
For your information the link to the TDOB preneed information website is: