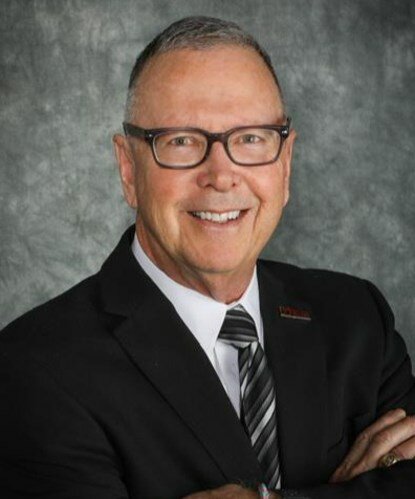 Obituary of Ken Henry Fenoglio
Ken Henry Fenoglio

May 17, 1948 - March 17, 2023

Two days before his sudden passing, Ken Fenoglio, retired AT&T Human Resources executive, lived an epic day. He rose early as usual, made coffee, and presented pro bono leadership training via Zoom to Young Life leaders in Africa and the Middle East, his voice booming throughout the vacation rental in Breckenridge, Colo. He then quickly and somewhat nervously dressed for his first ski day in 35 years - meeting family and friends on the slopes. Ken became an instant friend to their ski instructor for the day - something commonplace for the affable, intuitive, and interested-in-others man. He was a bit shaky at the start and fell a few times, but always got back up -- wanting to keep going, to get better. When the instructor asked if she was giving too much feedback, he spoke up quickly, "Never. I'll take ALL your coaching."

Following the day on the slopes, Ken helped his wife, Kerry, make tacos for 21 family members and friends. Then he hand washed the dishes for the group, thanked everyone for a great time and moved his car so as to be ready to depart in the early hours to babysit the youngest of their 12 grandchildren while their parents skied.

The picture of retired health, vigor, and zest for life, Ken, 74, would die two days later on March 17, in Lakewood, Colo., of septic shock related to an infection in his leg -- leaving behind stunned and reeling family members and friends.

Ken was a lot of things to a lot of people. He was an accomplished human resources executive, a true family man, a Fightin' Texas Aggie Class of '70, Jesus lover, mentor, philanthropist, volunteer, coach, Mr. Fixit, baseball aficionado, caretaker, and fiercely loyal friend, brother, uncle, cousin, nephew, husband, father, and grandfather.

Ken was born in 1948 in Fort Worth, Texas, the eldest of three boys. He and his brothers, Richard and Michael, wouldn't miss the The Three Stooges in the mornings and Sunday afternoons. They played "dead end street' exploring the creek and sewer pipes in the neighborhood as well as baseball and other games until dark. Then they ran home quickly to do their chores, gobble down a delicious dinner from their Italian mother and beg their daddy to watch Ed Sullivan, Gunsmoke or Bonanza before bed.

Ken thrived at Nolan High School, where he played football, basketball and baseball, served as Student Council President, won the Chaminade Award (given by faculty to the overall outstanding student) and graduated as valedictorian. Ken then enrolled at Texas A&M University where his deep love affair for all things maroon and Ol' Army began. He was a member of the Corps of Cadets Company C-2, XO of the Ross Volunteers, active in Memorial Student Center organizations and named Outstanding Company Commander in his senior year. He graduated in 1970 with a bachelor's degree in marketing, and never relented in his recruitment of his young grandkids to join three of his kids as proud Texas Aggies.

Before graduation, he met a bright and beautiful blonde working for his father at Texas Electric in Fort Worth. Kerry Meador thought "he was a real man" and agreed to a first date at Casa Mañana. Love bloomed and soon the pair was off to Thailand where Ken was given an officer commission in the Army -- eventually rising to First Lieutenant -- and deployed during the Vietnam War. A tumultuous time in American history, Ken and Kerry also got an adventure and education of a lifetime.

After his honorable discharge, Ken completed a master's from Abilene Christian University and went to work for Southwestern Bell Telephone Company, an affiliation that would last a lifetime. While he began his career in operator services, Ken found his calling heading up AT&T University, the corporate leadership program within the telecommunications giant. He trained hundreds of future leaders on not just the best way to do business but the best way to live a life. His boss Cynt Marshall called him a "sparkplug for humanity... tapping into your strength and bringing out the best in you."

During a 47-year career, Ken helped steer AT&T's people and culture through multiple acquisitions, new business models and major restructurings. He launched AT&T University to position it as the Chairman's platform for building leaders. It was named the No. 1 corporate university in the country for six years and The Wiseman Group bestowed on him its prestigious "Multiplier of the Year" award for outstanding leadership.

Ken practiced what he preached. A true servant leader, he once followed an employee home that was afraid of driving on the ice, and shaved his head after achieving 100 percent participation in an annual charitable giving campaign. He also forever was on the hunt for ways to keep growing in his own professional life - from his green shakes larded with good-for-you (but bad tasting) supplements to a strict reading regimen of the latest leadership gurus and tactics across all industries.

Ken served on the Texas Aggie Corps of Cadets Advisory Council and received the honor of a lifetime when he was inducted into its Hall of Honor in 2022. He also served on the board of the C.S. Lewis Institute, helped run a mentoring and leadership program for 16 years for Company C-2, was recently named a member of the Board of the Corps of Cadets Association, and often lent his expertise to Grace Bible Church and other organizations, including Young Life and the George W. Bush Institute.

While Ken shone on the professional side, it was his personal life that truly animated him. Whether that was watching shows and traveling with his wife Kerry, a partner for 52 years, sending motivational messages to his four children, or loving on his 12 grandchildren, Ken found his truest joy in being with family. In a quirky testament to this love, Ken had a bumper sticker made that listed each member of his ever-growing family. By the time he was done, the sticker contained 22 names crammed together and running almost the full length of the bumper on whatever massive car he was driving at the moment.

Ken's dedication to his family spawned legions of stories. There was the fall when -- while living in San Antonio with three young kids -- he attended each of his eldest daughter's field hockey games around the country. There was the batting cage - full size! - that he would not only setup in the backyard of whatever house he was living in (he and Kerry split time between St. Charles, Ill., and Dallas) but also would bring on the road when he came for a visit with the grandkids, putting on "Baseball and Jesus Camp" in each city. Pop would throw batting practice to anyone who wanted to take a few swings - from adults to the smallest grandchild who could hold a bat. And weather was no impediment; he would stay out for hours in the sizzling summer sun - instructing, cajoling a bit and beaming as one of his grandkids "squashed the bug" with his back foot and "BOOM" knocked the heck outta the ball.

What suffused Ken's life - whether at work or at home - was a relentless optimism about, well, everything. This was a man who could find the good in a family member's situation, such as; a layoff, in getting cut from a team, in losing the championship game, or in his beloved Aggies or Cardinals downer season. In whatever disappointment that might arise - whether in his own life or that of his children and grandchildren - he was at the ready with advice and a cheer to "be who YOU are always" and "do whatever it takes." In one saved email, he asked Kerry, his kids, and their spouses, "Have I told each of you lately how much I really love YOU? Not nearly enough."

Finally, Ken's faith in God had an outsized impact on his life. He became enamored with and active in Young Life in San Antonio and helped start a chapter in St. Charles, Illinois. He continued in his final days to serve the organization that he held dearly and never shied away from talking about his faith, even telling the last stranger he met, his ski instructor, that he wasn't afraid to die because he knew where he was headed. He prayed daily and was a rapt student within the C.S. Lewis Fellows - often sending teachings to friends and family.

For his own part, Ken never complained. Not ever. Even on his final day, wracked by the pain that would eventually kill him, Ken managed to cheer on his sons and son-in-law as they carried him to the car. "Good job guys," he uttered weakly. It was one of the last things he would say -- a fittingly selfless act for a man who did so much good for so many people.

Ken is survived by his loving wife, Kerry Fenoglio; children, Gia Cillizza and husband, Chris, Josh Fenoglio and wife, Morgan, Jenna Fenoglio Whitmire and husband, Kyle, and Jake Fenoglio and wife, Megan; 12 grandchildren, Charlie, Sam, Elliot, Will, Henry, Ezra, Cooper, Sarah, Oak, Kenny, Ivey and Olive; brothers, Richard Fenoglio and wife, Patty and Michael Fenoglio and wife, Helen; sisters-in-law, Fleta Fenoglio and Marilyn Meador; nieces and nephews, Nathan Fenoglio, Kara Boldt, Alyssa Fenoglio, Callie Green, Kasi Miller, Cade McGibboney, Michael Flores and Angel McKee; and many beloved cousins and friends. He was preceded in death by his parents, Joseph Henry and Juanita Fenoglio; parents-in-law, Homer and Joyce Meador; brother-in-law, Kevan Meador; and many special grandparents, aunts and uncles.

The family will receive visitors on Thursday, March 30, 2023, from 6 to 8 p.m., at Allen Family Funeral Options, 2112 W Spring Creek Pkwy, Plano, Texas 75023.
A funeral service will be held Friday, March 31, 2023, at 10 a.m., at Grace Bible Church, 11306 Inwood Rd, Dallas, Texas 75229. If you wish to join the service via webcast, please visit: www.gracebiblechurch.org (there will be a banner at the top of the page).

Ken will be laid to rest and honored at a graveside service Saturday, April 1, 2023, at 2 p.m., at Aggie Field of Honor & Memorial Cemetery, 3800 Raymond Stotzer Pkwy, College Station, Texas 77845.

The family wishes that you perform an act of kinship and kindness in Ken's memory and if you would like to donate to causes close to his heart, please find details here: Young Life: Online at https://giving.younglife.org/KenFenoglio "In Memory of Ken Fenoglio," 420 N Cascade Ave., Colorado Springs, CO 80903; The Texas Aggie Corps of Cadets Association, online at www.corpsofcadets.org/give.aspx? giftType=2&action=G&memory=1

1) Mail a check to CCA, 1134 Finfeather Rd, Bryan, TX 77802, in the memo put In memory of Ken Fenoglio. (We will know that all of those will be restricted for C2 Leadership Camp).

2) Go online: corpsofcadets.org (http://corpsofcadets.org/) and click "giving" and click "in Memory"


Thompson's Harveson & Cole Funeral Home & Crematory
4350 River Oaks Boulevard
Fort Worth, TX 76114
Ph: (817) 336-0345
For your information the link to the TDOB preneed information website is: