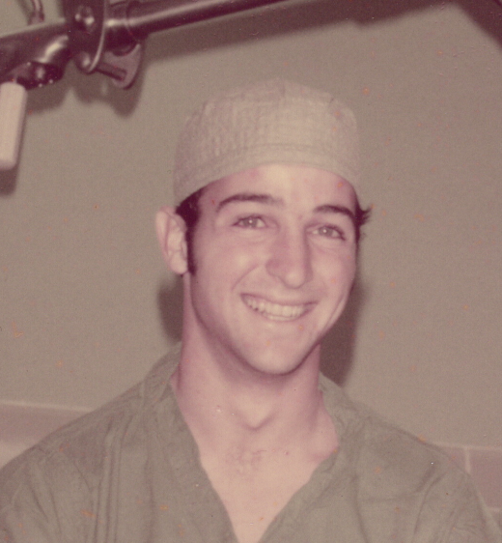 Share Your Memory of
Thomas


Obituary of Thomas Murnane Kleuser
Dr. Thomas Murnane Kleuser passed away unexpectedly on March 27, 2023.
Fort Worth lost a favorite son, its biggest fan, its kindest physician, a generous philanthropist, and its most colorful character this week. Thomas (Tom) M. Kleuser, M.D., aged 72, died peacefully but unexpectedly in his sleep from an unknown cause. Although he passed decades too soon, he would be happy to know that he was living his best life up until the final minute, even riding his bike 40 miles the day before his passing. His last week was spent attending events in support of his beloved wife Mary Ann's favorite charities, which he continued to proudly champion after her death four years ago, having long telephone conversations (there was no other type with Tom) with many of his friends, riding his much-loved blue bike on long rides on his favorite route around Benbrook lake, stopping to take photos of the wildflowers along the way to send to friends, dragging his sons to Irish music (his absolute favorite), working on his family history story (a project that turned into a 70-page missive with every branch on a very large family tree covered), and planning his upcoming trips to Belgium, Holland, and France, followed by an African safari in the summer.
Even after losing his wife of 38 years and the love of his life four years ago, Tom was determined to continue to be positive, to help others, to enjoy life, and to live fully, which he did. As he always said, learning to live without Mary Ann was like losing an arm: "You eventually learn how to maneuver through life without it, but you still miss it every day." Always known for his quick wit, his turn of a phrase, his ability to remember jokes and to have one at the ready for the present situation, Tom had the gift to make even an unfunny joke hilarious just by how he told it. He was truly, as he often joked, "one of the top five funniest people I know."
He knew he was an incorrigible rascal, but there was nothing to be done about that. His family and friends delighted in his mischievous wit, the always-planning mind, how he lit up a room with his personality, his radiant smile, and how much he loved to talk (sometimes getting "tangential" but always eventually getting back to the point he had begun to make). The only way anyone knew Tom was upset or down, was if he was quiet, which he rarely was.
Although Tom had a multi-page CV that included unimaginable accomplishments for someone who lived only 72 years, he remained humble and kind. Always giving, always generous with his time and treasure, Tom's service to others and community involvements were too numerous to mention here, but included being the team doctor for his beloved Nolan Catholic football team for over 40 years. He loved being a physician so much that even after retirement, he continued volunteering at a local pro bono clinic, never missed his Monday morning retired doctor meetings, attended the resident's Conference at John Peter Smith every Wednesday morning to help pass on knowledge to residents in training, was an active member of the Fort Worth Medical Alliance, chairing the committee to distribute bike helmets to disadvantaged children, and assisted in teaching anatomy classes to first year medical students.
Tom felt immense gratitude for the profession that he had followed his beloved father into and knew how lucky he was to get such an inexpensive education "back in the day" when college tuition at Texas Tech was $13/semester. He gave back by providing free room and board to numerous medical students who were in Fort Worth on a rotation or a Fellowship and by mentoring many of the young, aspiring physicians he met in the Anatomy Lab, at Conference, or in the Medical Alliance. In addition, he was always happy to take calls from his many friends regarding any number of medical questions or issues, prefacing his answer by saying "what do I know, I'm only a bone doctor" but then typically giving a textbook and scientific explanation of the issue, and contacting a medical colleague in the Fort Worth community in the specialty at issue to get more information for the concerned caller if needed. He was the very happiest when being in service to others, or when surrounded by those from his large community of friends and family.
His family includes his and Mary Ann's three sons, who Tom delighted in. He was especially proud of how George, Charlie, and John have become best friends as adults and how when they all get together "they play together like puppies." He was amused and devoted to his three sons, as well as to his only grandchild, Adrian. He also delighted in his three sisters, Mary Katherine, Colleen, and Annie, and was keeping a running list of "$#!+ my Sisters Say" that he was planning on turning into a book. He admired his two brothers, Murphy and Larry, and he took great pride in his many nieces and nephews, who he enjoyed talking with and seeing every chance he got.
Tom's love of life, charismatic energy, and positive attitude was infectious. He saw the positive in every person he met and always found a kind word to describe everyone. He should be happy to know that his life was healthy, active, full of love, amazing friendships, and significant meaning.
Whether performing a complicated operation, training and competing in the 100+ marathons and 70+ triathlons he completed, or focusing with laser-light intensity on any other intricate or complex project, Tom was always the "happy warrior," handling difficult situations with grace and humor. He was a gifted photographer, spending hours getting the light, the colors, and the setting just right on the thousands of photos he took during his and Mary Ann's trips all over the world, which started when they first met and continued throughout both of their lives.
For an MD, Tom leaves behind a wound that will be difficult to heal for his many friends and family members. As a consummate eulogist and wonderful writer, we have our work cut out for us in doing right by Tom in this endeavor. Rest in peace, sweet friend, father, brother, uncle, and doctor. You are truly irreplaceable and will never be forgotten.
Tom was preceded in death by his dear wife Mary Ann Monkhouse Kleuser, his brother, Lawrence Murphy Kleuser, and his parents Ellecia Murnane Hall and Lawrence Peter Kleuser, Jr. He is survived by his three sons, George, Charlie, and John, his grandson Adrian Thomas Francis Kleuser, his three sisters, Mary Kathryn, Colleen and Annie, his brother, Larry, sister-in-law Melody, and numerous aunts, uncles, cousins, nieces, and nephews.
Visitation: 3:00 - 5:00 p.m. on Sunday, April 2, 2023 at Nolan Catholic High School with a Vigil Service and Eulogies beginning at 4:00 p.m.
Mass of Christian Burial: 11:30 a.m. Monday, April 3, 2023 at St. Andrew Catholic Church. For any unable to attend, the Mass will be livestreamed through the St. Andrew Catholic Church website at https://www.standrewcc.org/live-stream Interment: Greenwood Memorial Park. A reception will be held 6pm Monday night at Lolas Fort Worth.
Memorials: The sons asks that in lieu of flowers or gifts, donations be made to the Center for Transforming Lives – The Mary Ann Kleuser endowment fund. The CTL is an organization empowering women and families that was lovingly supported by Mary Ann. Tom continued this in her honor, and as such it will remain near and dear to the Kleuser Men's hearts for all of the continued work they do to benefit those in need within the Fort Worth community.
If you want to take a moment to remember Tom, consider a pledge to the CTL in his honor, or seek out his bench along the river on the Clearfork Main Street Pedestrian Bridge that Mary Ann established in his honor. "Thousands of miles, thousands of smiles, what would our river be without you?"
Visitation
3:00 pm - 5:00 pm
Sunday, April 2, 2023
Nolan Catholic High School
4501 Bridge Street
Fort Worth, Texas, United States
817-457-2920
Funeral Service
11:30 am
Monday, April 3, 2023
St. Andrew Catholic Church
3312 Dryden Road
Fort Worth, Texas, United States
817-927-5383
Reception
6:00 pm
Monday, April 3, 2023
Lola's Fort Worth
2000 W. Berry Street
Fort Worth, Texas, United States
Interment:
Greenwood Memorial Park
Thompson's Harveson & Cole Funeral Home & Crematory
4350 River Oaks Boulevard
Fort Worth, TX 76114
Ph: (817) 336-0345
For your information the link to the TDOB preneed information website is: