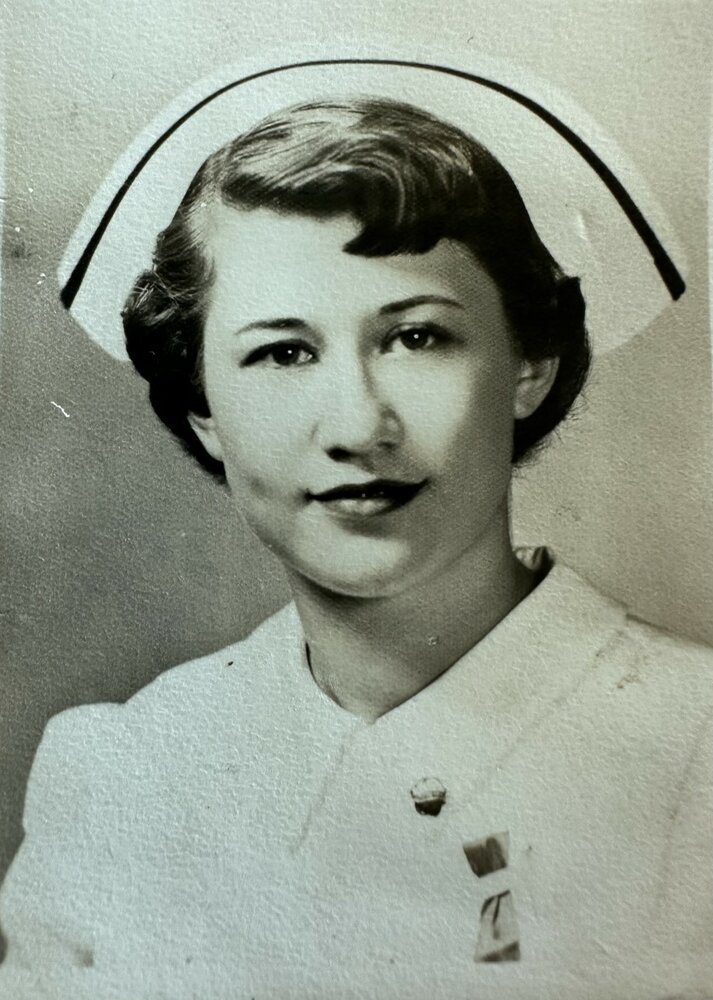 Obituary of Martha Pearlene Segars
Martha Pearlene Kruse Segars, "Pearl", went to be with her Lord and Savior on Easter Sunday, 2023. She was born on August 6, 1932, in Mason, Texas to Veda Ruth and John William Kruse. Pearl grew up on a farm and attended elementary school in a one room schoolhouse. In high school, she was active as a member of the tennis team, basketball team and the 4-H Club.
At age 16, Pearl graduated from Mason High School and moved to Fort Worth to attend St. Joseph Nursing School, where she earned the designation of R.N. Pearl's many accomplishments in her life include becoming a nurse and being an important part of helping her husband, Joe, start and run several successful businesses in the medical industry.
She was an avid gardener and loved to complete crossword puzzles, word games and puzzles. She also was an accomplished tennis player, and played actively until the age of 84. She took up golf at a later age, and even managed to come within 1 inch of making a hole in one. Pearl's personal qualities were endearing to everyone she met, especially her large family.
Despite always being surrounded by a large group, she made everyone she talked with seem like they were the most important person in the room. Her smile was constant and infectious. She was always optimistic and positive about any situation. She supported and loved all her family unconditionally. She was a true example of what it means to follow the word of God with love, kindness and patience.
Pearl is survived by her husband of 70 years, A.J. "Joe" Segars. God blessed them with 9 children, 27 grandchildren and 28 great-grandchildren. With her amazing memory, Pearl could remember each one's birthday and year! She is also survived by all of her 9 children: John and Michelle Segars, Cynthia Gray and Hal Morrison, Becky and Roy Songy, Tricia and David Amend, Joe and Cindy Segars, Mary and Steve Samuel, Susan and Mike Barrett, Alan and Michelle Segars, and Shelly and Wes Upchurch.
Mass of Christian Burial: 2:00 p.m. Monday, April 17, 2023 at St. Patrick Cathedral in Fort Worth. The family will host a visitation at St. Patrick Pastoral Center at 1300 Throckmorton St. following the service. Private Burial will be held at the family cemetery.
Memorials: In lieu of flowers, the family asks that donations be made to The WARM Place in Fort Worth.


Thompson's Harveson & Cole Funeral Home & Crematory
4350 River Oaks Boulevard
Fort Worth, TX 76114
Ph: (817) 336-0345
For your information the link to the TDOB preneed information website is: