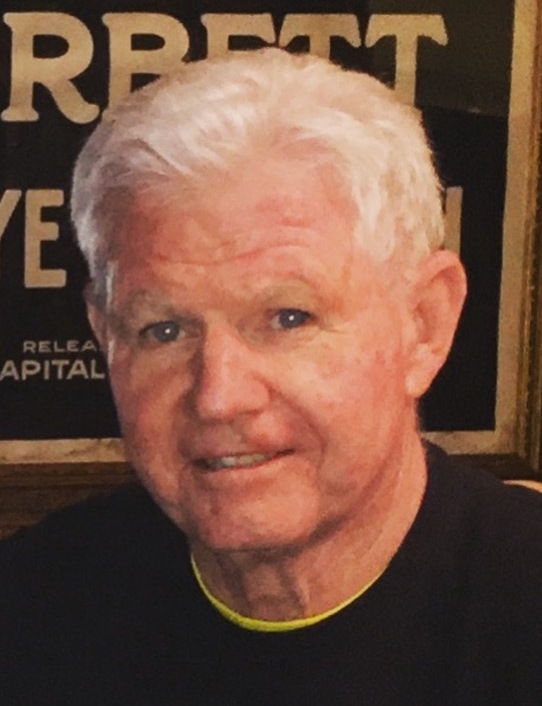 Obituary of James Latimer Buchanan II
Fort Worth, Texas - It is with great sadness and heartbreak, that we announce the passing of James Latimer Buchanan II, age 76, on Wednesday, April 19, 2023. He was born April 4, 1947 in Wilmington, Delaware.

Jim, also known as "Bucky" grew up on the "Dupont Estate" with his father James L Buchanan Sr. and Mother Charlotte Ewing Buchanan. He moved to West Nottingham, Maryland and then finally back home to Wilmington, Delaware where he went to school. He was a student at Fletcher Brown Vocational School then completed his education at Conrad High School. Jim enrolled in West Chester University where he received his bachelor's degree before serving in the Wilmington Police Department for 20 years. Following that career, Jim was a supervisor in Probation and Parole of Wilmington, Delaware for another 20 years.

It's not a surprise that Jim was a loyal University of Delaware Football Fan since his father was a quarterback at UD. He was not only a die hard Blue Hen fan, he was also a season ticket holder for the Philadelphia Eagles and Philadelphia Flyers.

After moving to Texas in 2012, Jim quickly found love for the TCU Horned Frogs where he also, you guessed it, became a season ticket holder. Even more than his love of sports, was his love for animals. Jim had a special bond with all of his dogs over the years and there is no doubt that a few welcomed him over that rainbow bridge in Heaven.
Later in life, Jim found a hobby in playing board games with families and friends. He was an avid reader and a go to for a movie recommendation or review.
He is preceded in death by his mother, Charlotte, and his father, James.
He is survived by his wife of 44 years Terry Lynn Walther-Buchanan; son, Kenneth William Buchanan and wife Katherine Buchanan, son, Eric James Buchanan and wife Cristina Buchanan; grandchildren, Emily Rose, William James, and Charles Spencer.
Visitation: 6 - 8 p.m. Friday, April 28, 2023 at Thompson's Harveson & Cole Funeral Home, 4350 River Oaks Blvd, Fort Worth, Texas 76114
Mass of Christian Burial: 11:00 a.m. Saturday, April 29, 2023 at St. Andrew Catholic Church, 3312 Dryden Road, Fort Worth, Texas 76109. For those unable to attend in person, you may join the service via livestream ( link here )
Interment: St. Mary's Catholic Church Cemetery, Salem, New Jersey.
A Celebration of Life to follow on July 8, 2023 from Noon-4pm at the Delaware Association of Police, 2201 Lancaster Ave, Wilmington, Delaware 19805
Memorials: In lieu of flowers, donations may be made to the Humane Society of North Texas, 1840 E. Lancaster Avenue, Fort Worth Texas 76103 ( www.hsnt.org )


Thompson's Harveson & Cole Funeral Home & Crematory
4350 River Oaks Boulevard
Fort Worth, TX 76114
Ph: (817) 336-0345
For your information the link to the TDOB preneed information website is: