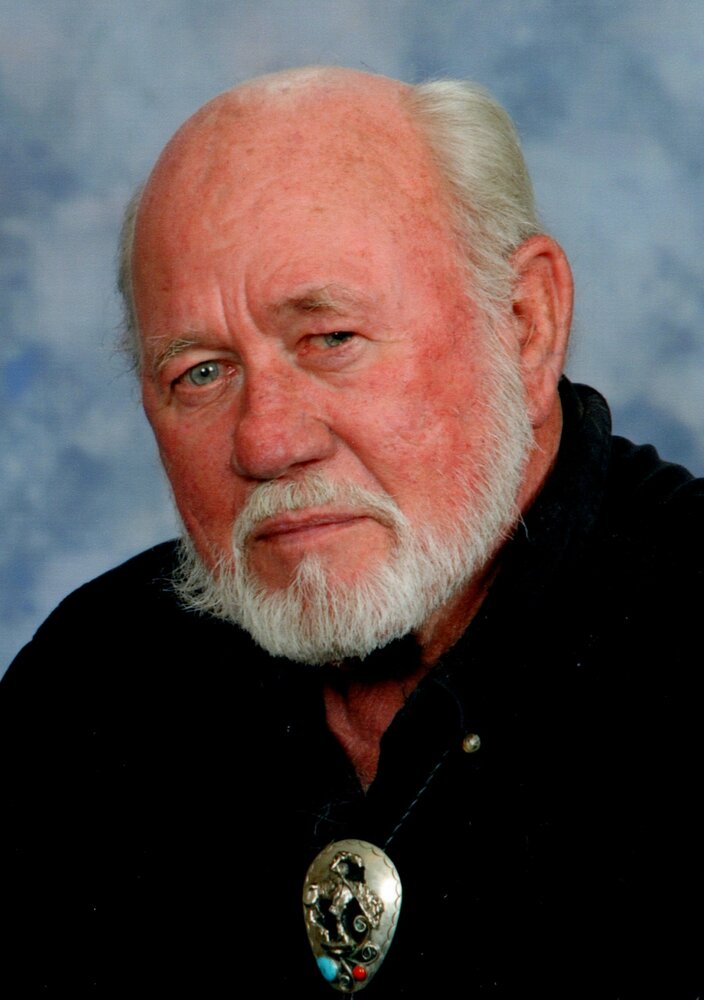 Share Your Memory of
Russell


Obituary of Russell Joseph Arthur Stockman
Russell Joseph Arthur Stockman was born April 13, 1932 and passed away May 12, 2023.
Rosary: 10:30 a.m. Friday, June 9, 2023 at Holy Redeemer Catholic Church.
Mass of Christian Burial: 11:00 a.m. Friday, June 9, 2023 at Holy Redeemer Catholic Church.
Interment: 3:00 p.m. Friday, June 9, 2023 at the Dallas Fort Worth National Cemetery.
Russell was the second child of ten born to Raymond and Josephine Stockman. As a child of the Great Depression, Russell had to entertain himself as most kids did in those times. He swam in the Missouri river and hopped trains to Kansas. Russell always told us that he got a whipping every day from his mom.
As a young man he joined the Marines and was on the first troop ship to Korea. While on that aircraft carrier, he was watching the planes land one day with 2 of his buddies. A landing plane crashed on the deck and came to rest on Russell and his 2 buddies. The front wheel landed on Russell's back. His 2 buddies were killed. He was hurt but refused to go to the doctor to get checked. He said it was 30 degrees below zero over there. Many mornings, they would find soldiers frozen to death in their sleeping bags. After Korea he swore that he never got warm again. He got out of the Marines and married his only love, Barbara Lou Rice in 1951. Together, they raised 3 children – Gerald Wayne, Deborah Lou and David Russell.
Russell's family background was carpentry and construction and he followed in those footsteps. Sometimes he was in business with his brothers, sons and friends. He built just about everything possible from housing developments, apartments, condominiums, commercial warehouses to high rise office. He built buildings in Africa and South America, too. He built several homes that Bobbie and he lived in. He also built the last house he owned, living there for 25 years. He was also a Real Estate Broker.
Russell's life was an incredible adventure. He was not afraid to do anything. He once bought an airplane, got a 30 minute lesson and then flew off into the Sunset. He flew that plane (and others) all over and never had another lesson – or license. He helped a friend push barges up the Mississippi River. He was once rescued by the US Coast Guard off the coast of Florida while sailing with his brother Ray and their wives to the Bahama's. A violent storm erupted and the yacht was minutes from sinking when the Coast Guard found them and was able to save them and the boat.
The thing that Russell loved to do more than anything else was travel in his Motorhomes. He always had a very nice one and traveled to more than 35 states. Russ and Bobbies last trip in their Motorhome was with David and Donna in 2015. Russell had always wanted to see the giant Redwood trees in California. He sure enjoyed the trip.
When Bobbie developed Alzheimers, Russell took care of her at home with help from his daughter-in-law, Donna. Any time there was talk of sending her to a nursing home, he always responded – Over my dead body. After about 6 years, he finally agreed that she would get better care in a nursing home. He was with her every day and she died 2 weeks later. Russell spent the rest of his time enjoying the view from his porch and having his afternoon beverage. He developed macular degeneration and could barely see for the last year of his life.
In April of 2022, he turned 90 and was very proud to have accomplished that. He was still very sharp and alert. After that however, he developed some dementia and went to assisted living in November 2022.
On May 12 he was reunited with Bobbie after developing pneumonia for the 3rd time in 3 months. He was a prominent figure in his grandchildren's lives. He was there for a lot of their activities as they grew up. He was a tough man who was not afraid of anything. He was also a kind man who helped many friends in need with his time and money. He was 91 when he passed.
Russell is survived by brothers, Mike Stockman and Tom Stockman; sister, Pat Shell; children, Debbie Ruff, David Stockman and wife, Donna; grandchildren, Michael Ruff, Russell Stockman, Shelby West, Jamie Dworsky and husband, Mitchell; and great grandchildren, Copeland and Boston Dworsky.
Rosary
10:30 am
Friday, June 9, 2023
Holy Redeemer Catholic Church
16250 Old Weatherford Road
Aledo, Texas, United States
Mass of Christian Burial
11:00 am
Friday, June 9, 2023
Holy Redeemer Catholic Church
16250 Old Weatherford Road
Aledo, Texas, United States
Interment
3:00 pm
Friday, June 9, 2023
Dallas Fort Worth National Cemetery
2000 Mountain Creek Pkwy
Dallas, Texas, United States
Thompson's Harveson & Cole Funeral Home & Crematory
4350 River Oaks Boulevard
Fort Worth, TX 76114
Ph: (817) 336-0345
For your information the link to the TDOB preneed information website is: