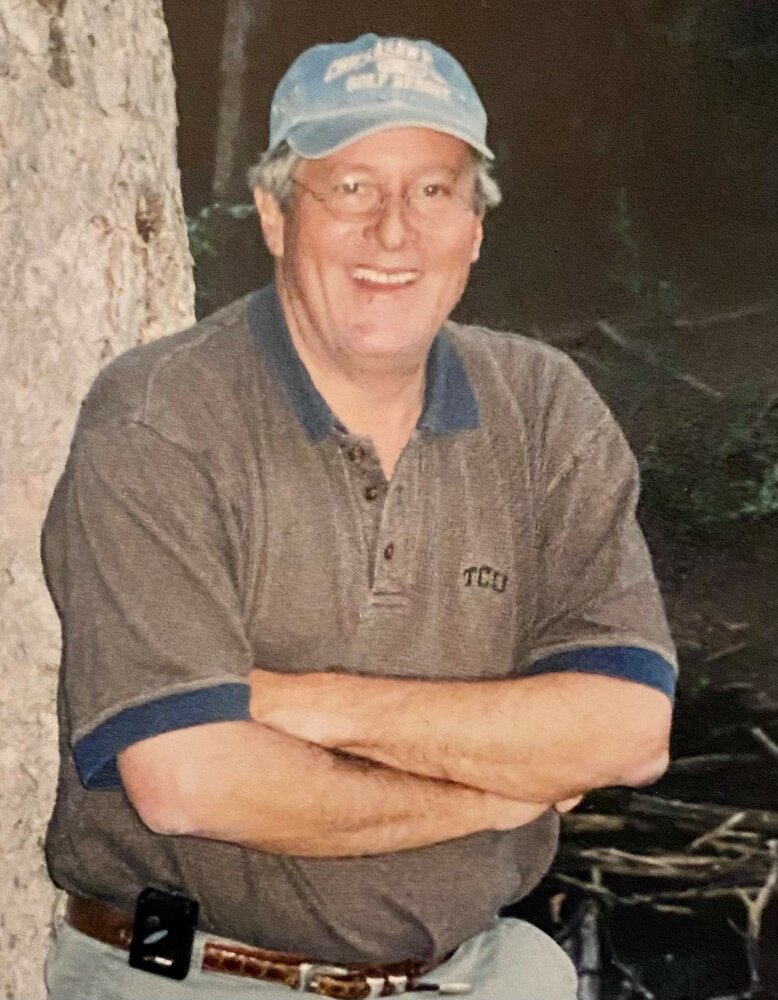 Share Your Memory of
Kenneth


Obituary of Kenneth Carnrike Kenyon
Kenneth Carnrike Kenyon, age 76, passed away in the early morning hours of Thursday, May 25, 2023.
Visitation: 1:00 p.m. Friday, June 2, 2023 at Thompson's Harveson & Cole Funeral Home.
Funeral: 2:00 p.m. Friday, June 2, 2023 at Thompson's Harveson & Cole Funeral Home.
Interment: Greenwood Memorial Park.
Memorials: In lieu of flowers, please feel free to provide a donation, "In Loving Memory of Kenneth Kenyon," to your favorite charity.
Kenneth was born on August 24, 1946, in Fort Worth, Texas to John Hollingsworth Kenyon and Betty Clare Kenyon. He graduated from Paschal High School in 1964. After high school, Kenneth went on to attend college at Texas Christian University. During a break from college, he was drafted into the US Army where he served in the Vietnam War from 1966 to 1968. He then went back to Texas Christian University where he graduated in May of 1972 with his Bachelor of Business Administration.
Before he was drafted into the US Army, Kenneth met the love of his life, Patty Kirkpatrick Kenyon. They were set up on a blind date on New Years Eve by mutual friends and became inseparable after that. They were married on September 20, 1968. Kenneth and Patty later had two beautiful children, a daughter Shelly Kenyon Early, and a son Kirk Kenyon.
Kenneth made his living after college as a loan officer, his last job being at University Bank. He eventually left the workforce in 1987. He spent his remaining years enjoying his life and doing the things he loved to do, including playing golf, taking trips to Colorado, watching the horned frogs play in any major sporting event, and spending time with his numerous friends and family. Kenneth will be greatly missed by his family and anyone who had the privilege to know and love him.
Kenneth is preceded in death by his father John H Kenyon, mother Betty Clare Kenyon, grandfather Roscoe Carnrike, and grandmother Cecil Carnrike.
Kenneth is survived by his wife, Patty Kenyon; daughter, Shelly Kenyon Early and her husband, Robert Early; son, Kirk Kenyon; granddaughters, Ashley Early, Allison Maness and her husband, Sawyer Maness, and Madison Kenyon; grandson, Marshall Kenyon; and great granddaughter, Parker Maness.
Visitation
1:00 pm
Friday, June 2, 2023
Thompson's Harveson & Cole
4350 River Oaks Blvd
Fort Worth, Texas, United States

Get Directions
Funeral
2:00 pm
Friday, June 2, 2023
Thompson's Harveson & Cole
4350 River Oaks Blvd
Fort Worth, Texas, United States

Get Directions
Interment
Greenwood Memorial Park
Thompson's Harveson & Cole Funeral Home & Crematory
4350 River Oaks Boulevard
Fort Worth, TX 76114
Ph: (817) 336-0345
For your information the link to the TDOB preneed information website is: