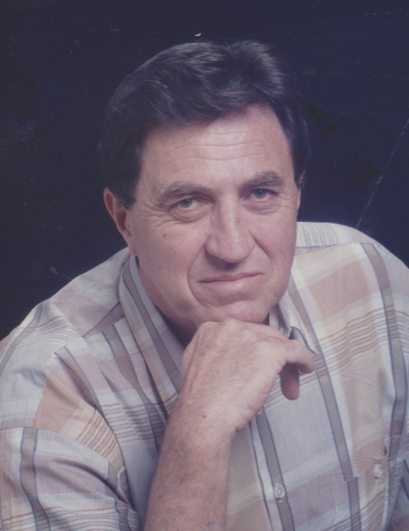 Obituary of John Carroll Patton
In Loving Memory of John
July 22, 1937 – June 8, 2023

It is with great sadness that we announce that our father, John Carroll Patton peacefully passed away on June 8, 2023. He was 85 years old. John was born and raised in Fort Worth, Texas. He leaves behind a legacy of love, kindness, and cherished memories that will forever remain in our hearts.
John graduated from R. L. Paschal High School in 1956. After high school, he enlisted in United States Marine Corp. and served as a rifleman for two years. John apprenticed at the Texas & Pacific Railroad in the roundhouse maintaining and repairing locomotives and rolling stock while he attended college at Arlington State. He held several outside sales positions for pump companies in Houston, Texas. He was over the maintenance department at Texas Christian University. John retired from the City of Fort Worth, Texas.
With 38 years of membership in Alcoholics Anonymous (AA), John felt a profound sense of pride. It is a significant achievement and a testament to his strength, perseverance, and commitment to sobriety. His experience and knowledge gained over the years was found to be invaluable to others who were seeking support and guidance on their own journey to sobriety.
John had a passion for craftmanship, coin collecting and dancing. Whether it was tinkering in his workshop, pursuing his dance moves, or sharing his knowledge about coins with others, he found immense joy in these activities. But more than anything else, John cherished his family. He was a pillar of strength and a constant source of love and support. His unconditional love will forever guide us as we navigate through life, reminding us to live each day to the fullest, to love unconditionally, and to be kind and compassionate to one another.
John is preceded in death by his parents, Loretta and Charlie Patton, his sister, Loretta Charlene Patton Sprague, and his grandson, Stephen Franklin Lott, Jr.
John will be deeply missed by his daughters, Jill Patton and Jennifer Patton; his grandchildren, Ashley Lott and Madelyn Claire Lott; his siblings, Michael Patton (Shannon), Joanne Kelbert (George), Patricia Chilton, Margaret Miller (Butch), Cathy Edwards (Tommy); many nieces and nephews, and friends. We take comfort in knowing that he is at peace and that his legacy will continue to live on in the hearts of those he touched.
We kindly request your presence as we celebrate John's life.
A memorial service to honor the life of John will be held Thursday, June 22 at 10:00 am at Holy Family Catholic Church, 6150 Pershing Ave, Fort Worth, TX 76107.


Thompson's Harveson & Cole Funeral Home & Crematory
4350 River Oaks Boulevard
Fort Worth, TX 76114
Ph: (817) 336-0345
For your information the link to the TDOB preneed information website is: