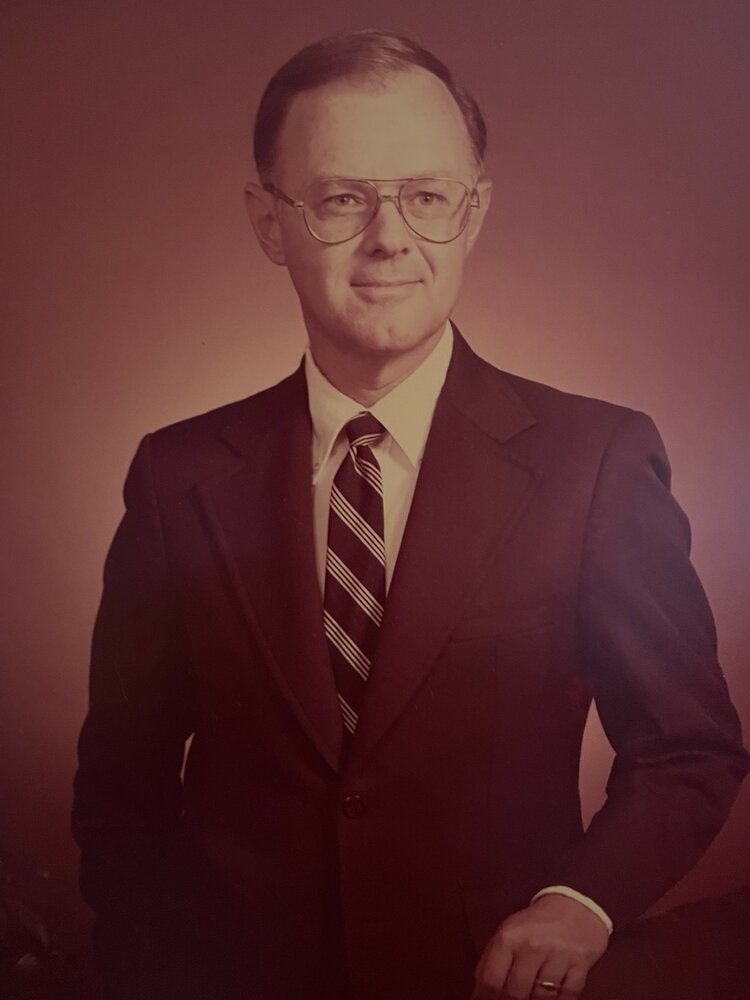 Share Your Memory of
William


Obituary of William Odell Hargrove, M.D.
William Odell Hargrove, M.D. died peacefully at his Fort Worth home on June 17, 2023 . He was born on August 17, 1931 in Terrell, TX to Pearl Irene Snider Hargrove and W.O. Hargrove Sr.
He served as Medical Director at John Peter Smith Hospital for 28 years . He was instrumental in initiating the General Practice residency training program there in early 1960's. His style of bedside medical education and teachings by the Socratic Method touched the lives and influenced the professional careers of many Physicians, Clinicians, and medical students who trained in Fort Worth.
He attended Lily B Clayton Elementary, McLean Middle School, and Paschal High School where he graduated as the valedictorian in 1949. He attended Vanderbilt in Nashville, TN with a Major in Chemistry and graduated Magna cum Laude and Phi Beta Kappa in 1953. He attended Tulane Medical School in New Orleans and graduated in 1957. He completed a rotating internship at Charity Hospital in New Orleans in 1958. He completed his residency in Internal Medicine at Parkland Memorial Hospital in Dallas. He began his private practice in Fort Worth, and also instructed interns and residents at John Peter Smith Hospital. In April of 1967, he was appointed Chief of the Department of Medicine and later Medical Director.
He left a legacy of medical education at John Peter Smith Health Network , which has now grown into a nationally recognized Academic Medical Center with the largest Family Practice Residency in the United States. Dr. Hargrove was Clinical Professor of Medicine at UT Southwestern Medical School. Respectfully known as "Doctor", he taught many doctors and nurses and was greatly admired and respected until his retirement in 1995.
He was introduced to his life-long love, Mary Dell, at Parkland in 1960 by Charles Crenshaw MD, JPS Chairman of Surgery. Odell and Mary Dell were married seven years later and then remained married for 52 yrs. Mary Dell predeceased him on December 30, 2020.
The Hargroves dedicated their lives to improve the health and welfare of Fort Worth, and graced their neighborhood with their love of nature, friendship, and community. On May 1, 2022, the Berkeley Neighborhood Association in conjunction with the City of Fort Worth dedicated and generously adopted "The Hargrove Memorial Park" on Ward Parkway, in honor of the Hargroves and their valuable contributions to their community.
Dr. Hargrove will be laid to rest in a private graveside ceremony in Oakland Cemetery in Terrell, Texas.
Memorials in lieu of flowers may be made to W.O. Hargrove MD Medical Education Fund, c/o JPS Foundation, 1223 S. Main St , Fort Worth, TX 76104 and online at www.givetojps.org and/or to Saint Andrews Episcopal Church, 911 Lamar Street, Fort Worth, TX 76101.
Thompson's Harveson & Cole Funeral Home & Crematory
4350 River Oaks Boulevard
Fort Worth, TX 76114
Ph: (817) 336-0345
For your information the link to the TDOB preneed information website is: