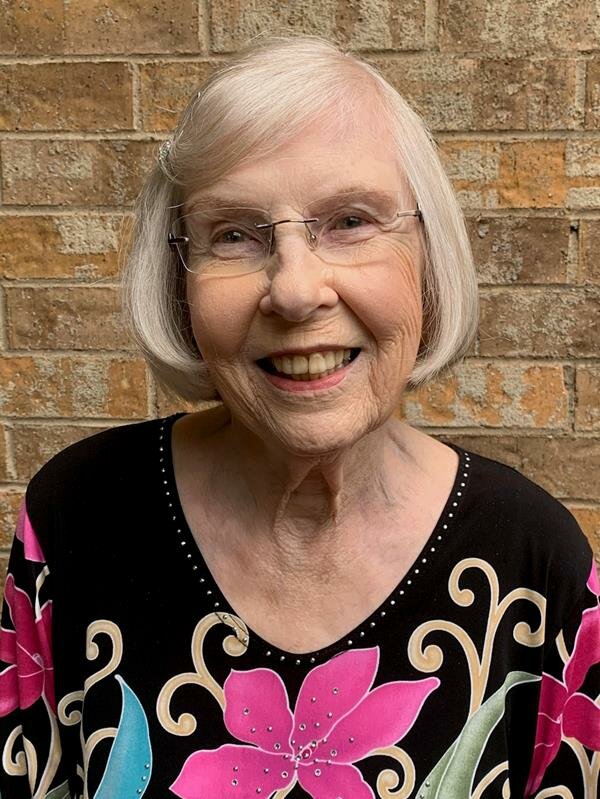 Obituary of Judy Lynn Ellis
CELEBRATING THE LIFE OF JUDY LYNN ELLIS
On Saturday, June 17, 2023, Judy Lynn Ellis, loving mom, grandma, and great-grandma, met her Lord and Savior Jesus Christ at the age of 90 after a brief illness.
Judy was born on December 9, 1932, in Davenport, Iowa, to Joseph Kessel and Mildred Louise (Mellish) Workman. She grew up during the war years, and knew what it was to sacrifice for her country. She graduated from Davenport High School in Davenport, Iowa, and also received her Associate's Degree later in life. At the age of eighteen, she married Guy Hartnett, Jr. Two years later, they moved to California, where Judy lived until 1999. At that time, she and husband Tony Ellis moved to Azle, Texas, to live next door to her only child, Cathy, and her family. In 2012, after the passing of her dear Tony, she moved to Bedford to be closer to her friend, Ray Gent, until his passing. Here, she became a member of Martin United Methodist Church, where she was actively involved in the Apple Corps Sunday School class, Bible study, and quilt groups. When Martin closed during Covid, she drove all the way back to Azle each Sunday to attend Silver Creek United Methodist Church.
Judy was a multi-talented high achiever. She earned Certified Professional Secretary status, requiring exemplary performance in seven areas of secretarial skills. She was Secretary of the Year for the State of California in 1965. She was also an accomplished seamstress, teaching smocking and French heirloom embroidery across the country. In her later years she took up quilting, and completed the iconic "Dear Jane" quilt, a Civil War era replica that took two years to craft. Judy also was a professional cake decorator. She owned four Cake Castle stores in northern California, and would invite decorators from other countries to come teach her students how cakes were decorated around the world. Bible study and quilting were favorite pastimes in her golden years.
Judy is survived by her daughter, Cathy Steele, and husband, Mike. She leaves six grandchildren: Joshua and wife, Kelsie, from L'viv, Ukraine; Jennifer and husband, Matthew, from Keller; Jessica and husband, Mark, from Benbrook; Jonathan and wife, Lissette, from Azle; Jeremy, from Weatherford; and Josiah and wife, Kenna, from Weatherford. She had eighteen great-grandchildren. It was so fun to watch her enjoy the swarms of little ones! She also leaves behind precious friends Barbara Hromek, Vernon and Candy Marlar, and Ann Wells. Judy was predeceased by her parents, her first husband of fourteen years, Guy Hartnett, Jr., her second husband of fourteen years, Bud Mason, and her third husband of twenty-two years, Tony Ellis.
A Memorial Service to honor the life of Judy Ellis will be held at Thompson's Harveson & Cole, 4350 River Oaks Blvd., on Wednesday, July 5, at 10:30AM.
Interment will be at 1:00PM at the Dallas-Fort Worth National Cemetery, 2000 Mountain Creek Parkway. Dallas.
Memorials: In lieu of flowers, please consider a gift to your favorite charity that shares the Gospel of Jesus Christ.
"But I would not have you to be ignorant, brethren, concerning them which are asleep,
that ye sorrow not, even as others which have no hope.
For if we believe that Jesus died and rose again, even so them also which sleep in Jesus will God bring with him."
I Thessalonians 4:13-14


Thompson's Harveson & Cole Funeral Home & Crematory
4350 River Oaks Boulevard
Fort Worth, TX 76114
Ph: (817) 336-0345
For your information the link to the TDOB preneed information website is: