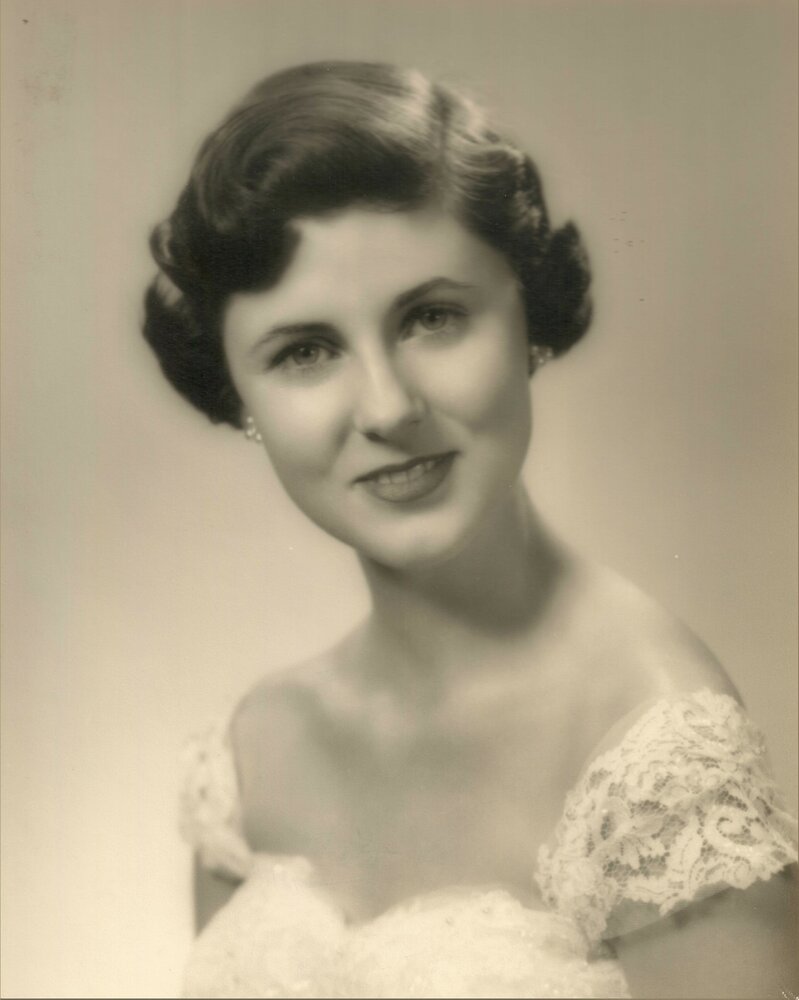 Obituary of Carol Jane Anderson Feik Yocom
Carol Jane Anderson Feik Yocom went home to the Lord on July 4th, 2023 in peace at Community Hospice.
Carol was born December 23, 1933 and was a life time resident of Fort Worth. She graduated from Paschal High School. She earned her Bachelor of Science in Education at TCU and her Masters of Arts in Teaching at Texas Women's College. She was a member of Chi Omega sorority, Junior league, the Women's Club and the 1952 Paschal Panthers.
Carol taught at Western Hills high school and All Saints Episcopal School. She was selected to be the Director of Saint Francis Episcopal School and she served in that position for several years helping to direct the building of their first dedicated classroom building.
She was a very busy person, as she volunteered at Cook's Children Hospital and John Peter Smith Hospital. Carol delivered hot meals to needy people with Meals On Wheels for seven years. Carol taught Sunday School for years, served as VBS Director for three years and served as a missionary to the Tarahumara Indians in Mexico's Copper Canyon for seven years. Her favorites were Meals on Wheels with her husband, Jerry, and All Saints Hospital, as she followed in the footsteps of her great grandmother, Maria Beggs, who was a founder of the hospital.
She was preceded in death by her husband of 28 years Thomas Nabb Feik, her parents James and Caroline Anderson, her brother James Carlin Anderson and daughter-in-law Kelly Runnion Feik.
Carol leaves behind her husband of 35 years, Gerald Alan Yocom; sister, Joan Anderson Howorth DuVal; children, Blake Anderson Feik and his wife, Debbie, Britt Carlin Feik, Ellen Marie Feik; grandchildren, Brian Feik and his wife, Merideth, Jennifer Shuket and her husband, Ross, Karie Michelle Culler, Meagan Feik and Colin Feik and his wife, Katherine; and great grandchildren, Jackson Feik, Nora Feik, Jonah Culler, and Riley Shuket.
Carol was a deeply committed Christian lady, a beloved wife and mother and she will be missed by all.
Private Family Graveside service at Oakwood Cemetery Anderson plot Friday morning, July 21st.
A Memorial Service will be held at St Stephen Presbyterian Church at 10:30 a.m., Friday July 21st.with a reception to follow.
In lieu of flowers, donations may be made in Carol Jane's name to All Saints Episcopal Church Choir Fund at PO Box 100609 Fort Worth, Texas 76185 or a charity of your choice.


Thompson's Harveson & Cole Funeral Home & Crematory
4350 River Oaks Boulevard
Fort Worth, TX 76114
Ph: (817) 336-0345
For your information the link to the TDOB preneed information website is: