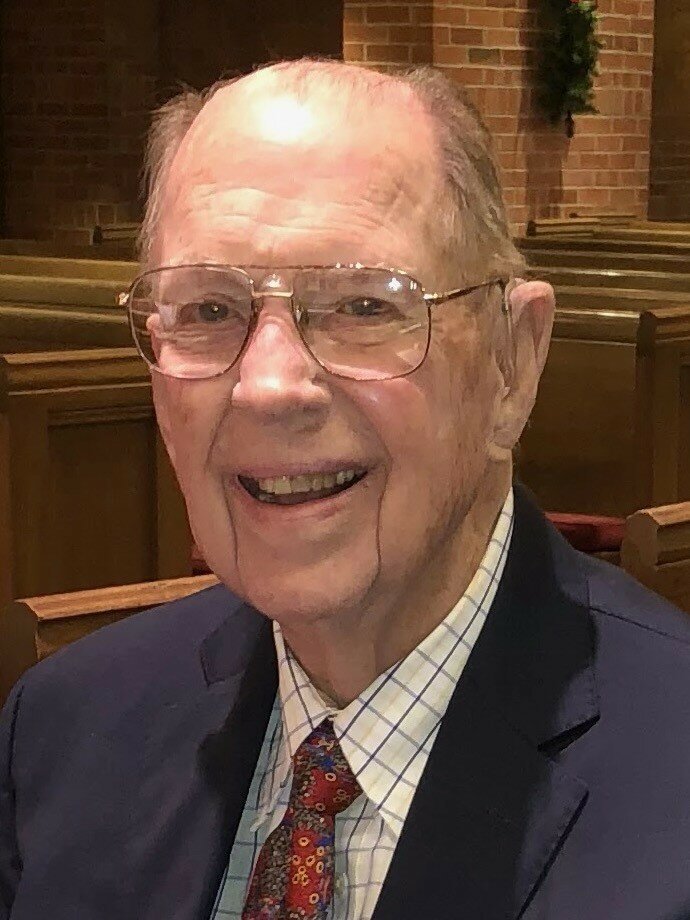 Obituary of Christopher Douglas Diebel
Christopher Douglas Diebel died Tuesday, July 11, 2023 after almost 97 years of curiosity, wisdom, and devotion to his family, friends and faith.
Born in the rural south Texas community of Berclair, Chris was the youngest of three brothers born to Cap and Lola Diebel, and grew up tending to his father's business – a general mercantile store that served the neighbors and surrounding farm families. Following graduation from Goliad High School, Chris served in the Navy during the closing years of World War 2, then graduated from the University of Texas in Austin with a business degree. Much to the surprise of his friends and family, Chris decided to enter the Christian ministry, determined to influence others gently but convincingly toward Christ and the Church in a way that he had neither seen nor experienced. While attending Brite Divinity School in Fort Worth in preparation for that vocation, he met and married Merita Heinzman, an undergraduate at Texas Christian University studying organ and Christian Education. It was a perfect match that flourished for 70 years. Together they served churches in Burnet, Luling, Cleburne, Pecos and Abilene, and raised two sons, Craig and Tim.
In pastoral ministry, in community leadership, in denominational service – in the exemplary way he embodied the Christian life – Chris fulfilled his vocation as he had his childhood, tending to his Father's business. He exuded respect, practiced grace, set high standards, and lived love; advising his sons, but indeed all within his sphere of influence: "We don't anticipate or expect you to be radical in your religion - but constant followers of Jesus and His way of life. Be honest, fair, and considerate in your dealings with people."
Chris was preceded in death by his parents, his brothers Clark and Willis, and his wife Merita. He is survived by his children Craig and Peggy Diebel of Fort Worth, Tim and Lori Diebel of Norwalk, Iowa; grandchildren Christopher (Jonathan), Merryl (Clayton), Willis and Gretchen (Eric), and great-grandson Truett.
A Memorial Service will be held August 16, 2023 at 2 pm at University Christian Church in Fort Worth.
Because of Chris' enduring belief that "the Church is where eternal values of life rest," Memorial Gifts in his honor can be sent to University Christian Church in Fort Worth, 2720 S. University Dr., Fort Worth, TX 76109.


Thompson's Harveson & Cole Funeral Home & Crematory
4350 River Oaks Boulevard
Fort Worth, TX 76114
Ph: (817) 336-0345
For your information the link to the TDOB preneed information website is: