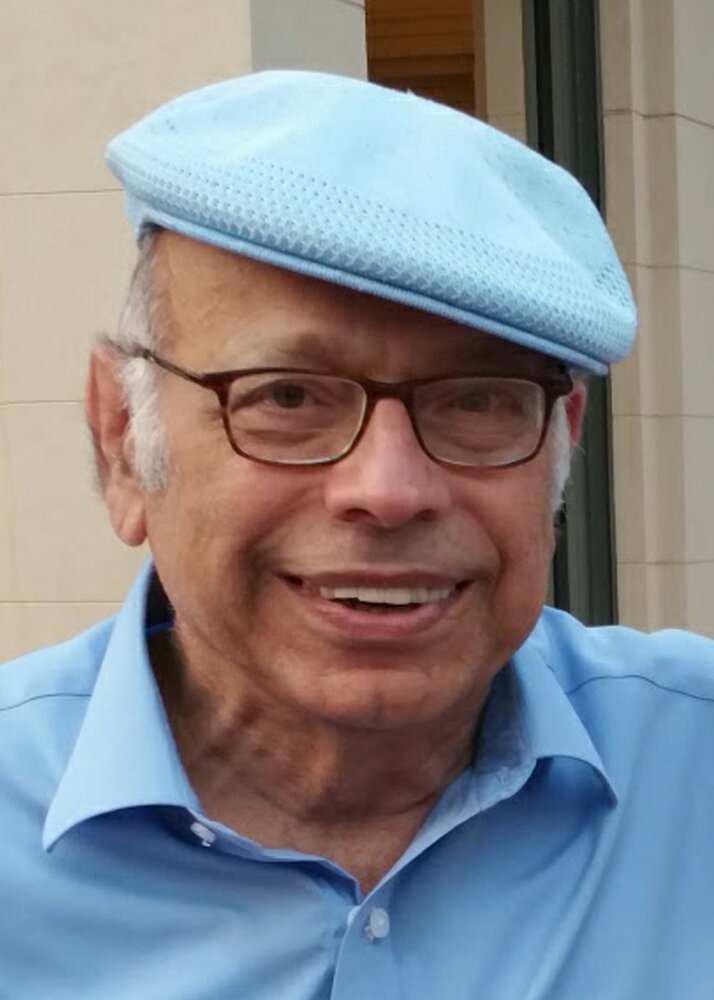 Obituary of Frederick Ray Mallick
Surrounded by his three children, sister, son-in-law and eldest granddaughter, Frederick Ray Mallick fell asleep in the Lord on July 17, 2023 at the age of 80. May his memory be eternal!
Fred, first and foremost, loved his family, his Catholic Faith, and his ground-breaking ventures. He was a great visionary, living by his motto, "Don't tell me what we can't do, only what we can do." Vision, combined with an ethics of hard work, tremendous determination and self-discipline made for a successful business career. Despite all of that, Fred was never one to seek the limelight or recognition. In personal relationships, he exuded the qualities of exceeding kindness, goodness, respect, a silence that bespoke an inner stillness, and an inexhaustible optimism.
Fred was born December 9, 1942 in Fort Worth, Texas to George A Mallick Sr and Edna Mallouf Mallick. His father and mother ran a meat market and grocery store before venturing into real estate. Fred also began his own career in commercial and business real estate, which included becoming one of the first developers in the nation to implement effectively the government's affordable housing project introduced in the 1960s. His success prompted the Department of Federal Housing and Urban Development to seek his counsel which brought lasting modifications to the program, giving it long-term viability.
Due to Fred's entrepreneurial talent, he was invited to serve on both the St. Andrew Catholic Church Building Committee and the Building Commission of the Catholic Diocese of Fort Worth. Together, he and his wife, Jean, also supported generously a variety of local and national Catholic charities. Their selfless love and dedication were recognized by Pope John Paul II who received them into the Equestrian Order of the Holy Sepulchre of Jerusalem, one of the highest Papal awards of Knighthood conferred on clergy and laity. Nonetheless, their selfless service exceeded the material support to the Catholic Church. With undaunting support and great prayer, Fred and Jean fostered a priestly vocation. Their eldest son, Marc Mallick, was ordained a priest in 2005.
Fred loved the Blessed Mother, demonstrated by his daily recitation of the Rosary. In prayer, he heard a calling to seek a cure for Charcot-Marie-Tooth Disease (CMT), a rare genetic neuromuscular disorder, with which he was born. Combining his entrepreneurial talents of forward thinking, outside-the-box problem solving and his unwavering confidence in prayer, Fred began a four-decade pursuit for a cure. This God-inspired endeavor led to encounters with various top physicians, medical researchers, chemists, and physicists all over the world. Eventually, he brought his initiative to the United States Speaker of the House and U.S. Congress in order to procure the necessary appropriations. In answer to his steadfast perseverance, for the first time in 1987, Congress allocated funds specifically to research CMT. With the ongoing funding and Fred's continued relentless leadership, significant advancements have been made toward diagnostics, treatments, and possible cures as reported in the American Journal of Human Genetics.
While Fred was a hard-working man, his favorite past-times were family gatherings, holding fast to the traditions of home-life and his Lebanese heritage, playing billiards, dominating in Dominoes, and serving up a traditional Fort Worth BBQ dinner. As a devoted husband, a dedicated father, and a proud "Giddi" (Arabic for granddaddy) to his seven grandchildren, who were the apples of his eye, his family was never left wanting. Along with his family, Fred's friends, associates and acquaintances will remember him as the ultimate confidant and "personal problem solver."
Fred was preceded in death by his dear wife Jean Marie Harris Mallick, his son David George Mallick, his brother George A Mallick Jr, and his parents George A Mallick Sr and Edna Mallouf Mallick. He is survived by his sister Shirley Mallick Farha; his son Fr. Marcus Mallick; his daughter Jeannine Mallick Gappa and husband David; his son F. Raymond Mallick and wife Mary Kathryn; his grandchildren Emmaline, Alisha, Anna Marie, Gianna, Damian, John Ray, and Isabell; and numerous nieces, nephews, and cousins. May his memory be eternal.
Visitation/Vigil: Monday, July 24, 6:00 PM Visitation, 7:00 PM Rosary and Melkite Vigil Service, St. Andrew Catholic Church ( https://standrewcc.org/ )
Melkite Funeral Liturgy: Tuesday, July 25, 11:00 AM, St. Andrew Catholic Church ( https://standrewcc.org/ ); Bishop Francois Beyrouti presiding, Main Celebrant Fr. Marc Mallick, and Concelebrants proto-presbyter Fr. Justin Rose and Fr. Fadi Al-mimass.
Interment: Greenwood Memorial Park.


Thompson's Harveson & Cole Funeral Home & Crematory
4350 River Oaks Boulevard
Fort Worth, TX 76114
Ph: (817) 336-0345
For your information the link to the TDOB preneed information website is: